Meet Mariangel, an acute lymphoblastic leukemia warrior!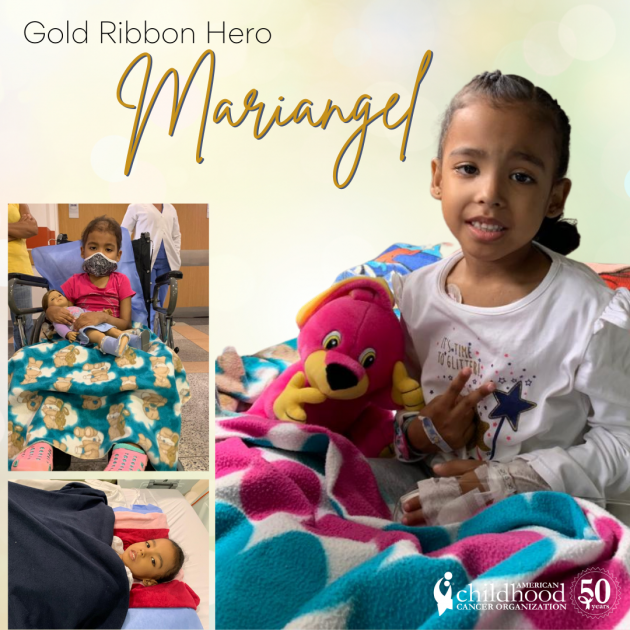 Mariangel was in pain and lost her appetite. She refused to play with friends and siblings and could not walk so her parents took her to the hospital. On March 15, 2020, Mariagnel was diagnosed with acute lymphoblastic leukemia. 
Treatment began almost immediately and as a result Mariangel has developed severe anemia. She started her first phase of therapy and is looking forward to completing the next phase of therapy. 
Learn more about ALL.
Together, we can make a difference.
Donate today… because kids can't fight cancer alone
®
.