For 52 years, the American Childhood Cancer Organization (ACCO) has been dedicated to making childhood cancer a national health priority.  Since 1970, ACCO has worked hard to shape policy, support research, raise awareness and provide educational resources and innovative comfort programs to kids with cancer, survivors, and their families.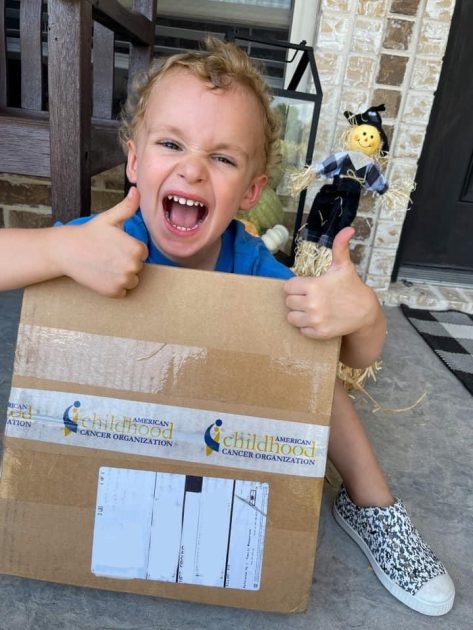 ACCO's comprehensive list of resources, tools, and specialized networks helps the family cope with the medical, emotional, and psychological repercussions of childhood cancer. All resources are distributed free of charge to children with cancer and their families. 
Books are provided to help children cope with the confusing and upsetting changes they are experiencing as they battle childhood cancer. "Along the Way, Documenting My Child's Cancer Journey," is one of the essential books in ACCO's collection. This book provides a way to document medical treatments, hospital contact information, and a place to take notes. 
In total, 13 books are distributed from ACCO which appeal to a range of ages and interests. In the "Chemo, Craziness and Comfort," book, kids can learn more about their journey in words they can understand. ACCO also distributes a book that is solely focused on Diffuse Intrinsic Pontine Glioma (DIPG), a devastating form of brain cancer. This book was co-written with a mother who had a son with DIPG. 
In an effort to empower children to become more comfortable in a hospital environment, ACCO developed a medical play kit that encourages play therapy. This kid-friendly kit facilitates a dialogue with children and creates a bridge between hospital and home by demystifying some of the treatment procedures. By allowing children to become more familiar with the medical devices found in the medical play kit, they become more mentally prepared for what they will encounter during upcoming tests and cancer treatments, lessening the fear of the unknown.  "Thank you for the medical kit and toys ACCO! It's important for Remy to not fear these medical tools," said Melissa Dingmon. 
Even on the darkest days, ACCO's resources help to bring smiles to the faces of cancer's littlest patients. "We had to pick up Anthony early from school because he was feeling sick. He was so sad about missing another day of school, but we came home to this sweet package. Thank you ACCO," said Martha Castro. ACCO's official mascot, Cozy the Port-a-Cat helps to bring smiles too. "Thank you for your awesome care package and fun Cozy the Port-a-Cat. Your foundation has brought big smiles to Wilson's face. It's wonderful to have the support and caring of others and it is so special to see how much people care," said Bill Floyd.  Cozy the Port-a-Cat features strategically placed patches that represent port access, bone marrow aspirate, spinal tap, gastronomy tube, and a hand IV. If children are nervous or unsure about treatment, Cozy can have the procedure first to show them how it works.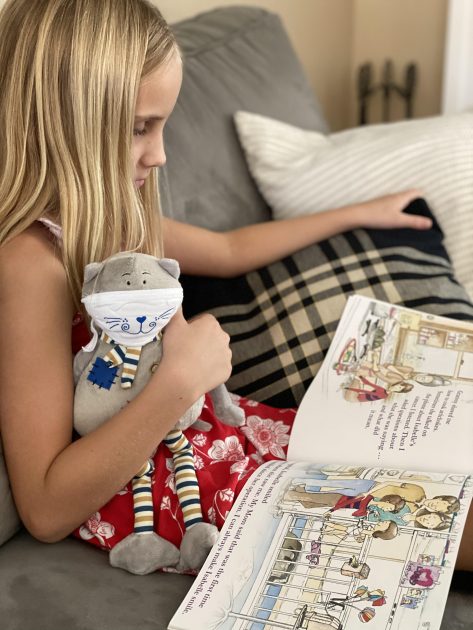 ACCO takes time to recognize all family members, whether it's the parents, the patient, or siblings. "She's a super sidekick learning and living what it means to be a cancer sibling," said Staci Salazar after snapping a photo of her daughter coloring in ACCO's "Color Me Cozy." In addition, "Oliver's Story, For Sibs' of Kids with Cancer" focuses on the many questions that siblings have when their sibling is diagnosed with cancer and offers constructive ways on how they can provide support. 
Through generous donations from outside partners like La Roche Posay, ACCO is able to provide emotional support kits in resource packages. Kids can use emojis to let their caregivers know how they're feeling instead of telling them "on a scale of one to ten." 
ACCO's roots are deeply planted in the advocacy community and in 2021 with the expansion of their "What About Kids?®" initiative, ACCO has proven that states play a critical role in overcoming the national disparity between adult and childhood cancer research, treatment, and support. ACCO was able to secure $30 million in additional research funding in three states which is as much as the annual Federal funding appropriated through the historic Childhood Cancer STAR Act. In 2021, the What About Kids?® started twice-monthly webinars to train advocates across the country to advocate for the cause alongside ACCO's leadership. 
Support from ACCO comes in many forms. Through the Founding Hope program, children and their families are given a platform to give back to the childhood cancer community. In total, ACCO has 32 Founding Hopes across the United States. Founding Hopes can be found doing many things around their communities like working closely with legislators, hosting awareness runs, giving back to the hospitals, hosting toy drives, and providing financial assistance to childhood cancer families in their own communities. 
ACCO makes it easy to seek help when needed. Simply log on to acco.org and click "get help." From there you can register for free resources and learn more about all the wonderful resources ACCO has to offer. 
The above post appears in the Winter 2022 issue of the Cool Kids Campaign Newspaper and written by ACCO's Public Relations Coordinator, Blair Scroggs.