Meet Sydnie, an 18 year old Hodgkin's lymphoma survivor!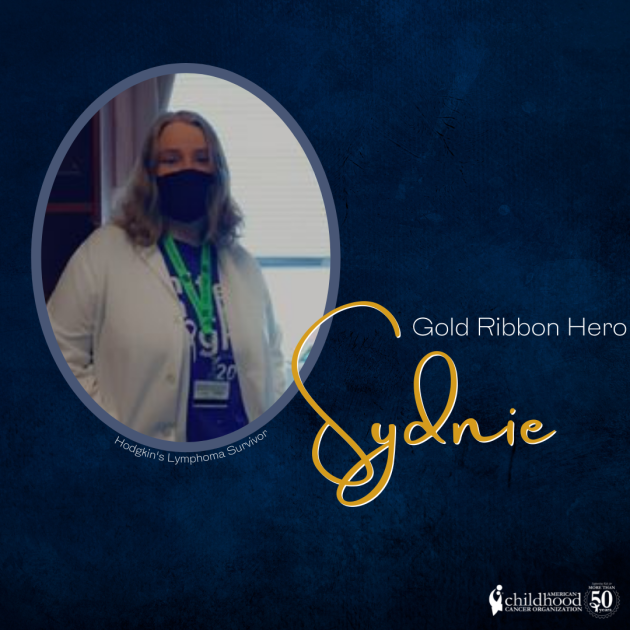 Sydnie was sick off and on for two years with various ailments including sinus infections, strep throat, upper respiratory infections and stomach bugs. She didn't feel like herself and one morning her mother, Meg noticed that the side of her neck was swollen. After numerous appointments with doctors and specialists, countless scans, and meeting with a surgeon and oncologist, the diagnosis was clear – Sydnie had Hodgkin's Lymphoma Stage 2B. She had a large mass pressing on her heart and airway. 

"We pretty much already knew but didn't. We met with the surgeon who did a CT scan and as soon as he showed us the CT, we knew. Sydnie came walking back into the room and saw us upset so she started to get upset. She asked what was wrong, so we told her. She asked if she was going to die, and we told her 'no.' We told her she was going to be really sick for a little while and may lose her hair but she was not going to die,'' said Meg, Sydnie's mother. 
Treatment began immediately and she was set to have six months of chemotherapy and ten days of radiation. After two months of chemotherapy, she was responding very well and after six months of chemo, the oncology decided she didn't need radiation. During her treatment, she had several surgeries including a lymph node removed, port placement and removal and bone marrow removed from her hips. She has endured high anxiety, depression and bullying. 
"Sydnie is full of life and an unbelievably strong willed young woman who marches to the beat of her own drum. When she was diagnosed, she insisted on having funky pjs for the hospital and dying her hair because she knew she was going to lose it. Once her hair started to fall out, she decided to shave her head because 'cancer wasn't going to tell her when she was going to be bald.'"
In 2016, Sydnie was declared NED and now continues to have yearly appointments with her oncologist. 
UPDATE from Meg in November 2021: Sydnie, 18, is now a senior and thriving in her classes. Her favories are forensic science, chemistry and cybersecurity. Sydnie spent her summer break as a volunteer in the labs at the Georgia Cancer Center and has future plans to become a forensic pathologist. In her spare time, she loves playing video games and enjoys spending time with family, friends and her dog, Niko. 
Together, we can make a difference.
Donate today… because kids can't fight cancer alone
®
.