Meet Maeve, a 10 year old acute lymphoblastic leukemia (ALL) survivor!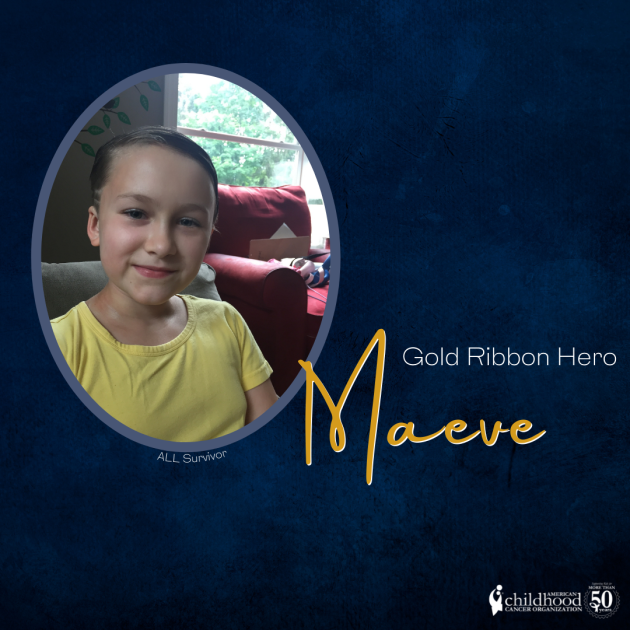 After a week of fevers, bloody noses and extreme fatigue, Maeve's parents took her to the doctor. Her parents were convinced that it was Lyme's disease. She was diagnosed with ALL on May 22, 2018. Treatment consisted of chemotherapy and she just celebrated one year off treatment this past July! 
She survived and thrived through eight months of surgeries, chemotherapy, diabetes and tremendous muscular pain. "Maeve is a force of nature in her cheerfulness. She is the greatest friend you can ever imagine and bounces in sheer happiness. She survived a horrible beginning phase and became temporarily diabetic. She has endured so much in this horrible disease and still thinks of only giving to other kids. Maeve is devoted to raising awareness for kids not yet diagnosed and volunteers when she can," said Marissa, Maeve's mother. 
Together, we can make a difference.
Donate today… because kids can't fight cancer alone
®
.