Imagine hearing "your child has cancer," and then learning that there is hardly any funding for life-saving research. That is the reality for childhood cancer patients and their families.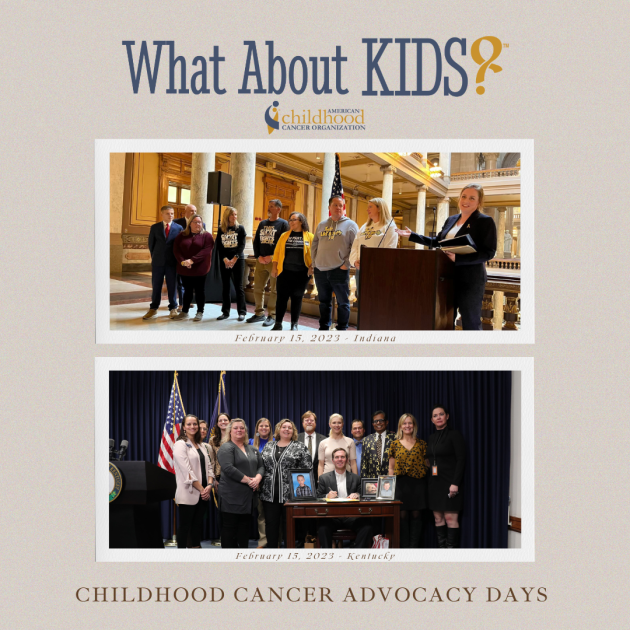 Indiana and Kentucky had very successful bi-partisan support at their respective Advocacy Days held on International Childhood Cancer Day on February 15th. More than 100 advocates from across those states went to their state capitols to support one another and bring awareness to the disease that kills the most children in the US.
Indiana's first Advocacy Day at the Statehouse was focused on new legislation intended to provide a dedicated appropriation for childhood cancer research. Families shared their support of this funding opportunity to highlight the need for childhood cancer to be a state health priority. We will continue to lead Indiana's legislative effort to fund childhood cancer research at the state level. 
Kentucky had a very successful day at their capitol with the updated state budget. It was great to be able to work with the Kentucky cancer registry and have bi-partisan support of legislators in Kentucky. This was a great opportunity to bring together the childhood cancer families as well as highlight research accomplished from the appropriations. We are excited to gather in May for the Kentucky Pediatric Cancer Conference to feature state level research and advocacy. Interested in attending? Click here for more information.
Interested in taking action in YOUR state? Click here or email Jessica Beckstrand at jbeckstrand@acco.org directly.