Event will be hosted in November at Boston Harbor Hotel in partnership with
the American Childhood Cancer Organization
BOSTON, Mass. – April 3, 2023 – In conjunction with the American Childhood Cancer Organization (ACCO), Liz Adams, Boston-based VP of Marketing & Events at The Beyond Collection, will be hosting a GO GOLD® Gala benefit to support funding for childhood cancer research. This is a personal cause for the executive, as the gala is being held in honor of her daughter Lily, a six-year-old B-Cell Acute Lymphoblastic Leukemia warrior. The gold ribbon is the universal symbol representing childhood cancer, and the event will be held on Saturday, November 18, 2023, at the Boston Harbor Hotel.
"When my daughter was diagnosed at just five years old with leukemia, I was devastated and immediately started searching for answers," shared Liz. "Unfortunately, the response I was getting from doctors was that this was just bad luck. I can't accept that and know that I need to do my part to support the amazing research efforts and specialized resources provided by ACCO. That was the inspiration for hosting this gala fundraiser, which I hope can be an impactful event for families in similar situations."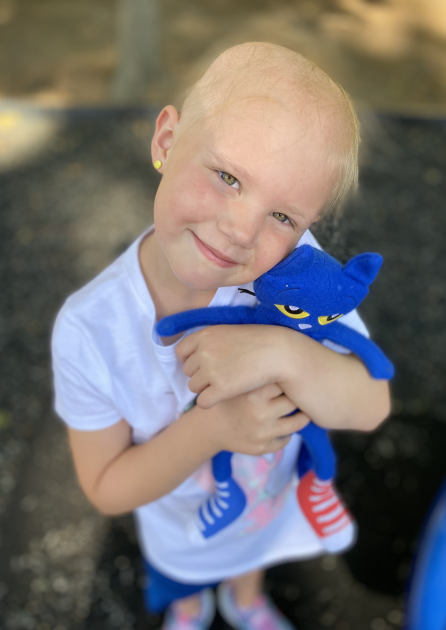 According to studies, Massachusetts has the ninth highest rate of childhood brain and central nervous system tumors in the nation, the ninth highest rate of childhood lymphoma and ranks 11th highest overall in the rate of childhood cancer. In the last five years, ACCO has secured $72.4 million in state-based appropriations for childhood cancer research, and its goal is to expand the "What About Kids?" State Research initiative across the country, including Massachusetts. ACCO also distributes specialized resources to help children with cancer and their families understand this difficult journey and how to navigate it together.
Sponsorship packages for the benefit event are available starting at the GO GOLD® Friend level of $2,500, which includes five complimentary gala tickets, minor visual recognition on event and ACCO website, ACCO-sponsored emails and social media. The top-level sponsorship package is $40,000 and includes 3 complimentary gala tables (30 tickets), mention in gala press release, as well as onsite presence such as signage and display table, company branded items and premier visual recognition, among other benefits.
Tickets for the gala are $250 per person. All proceeds of the ticket sales as well as any donations and funds from the live auction will go directly towards expanding research for pediatric cancer. To purchase tickets or become a sponsor, visit https://accorg.regfox.com/go-gold-gala.
For more information, contact Ruth Hoffman, CEO of ACCO at rhoffman@acco.org or Liz Adams, Gala Manager at ladams@acco.org.
# # #
About the American Childhood Cancer Organization
The American Childhood Cancer Organization (ACCO) was founded in 1970 by parents of children diagnosed with cancer. ACCO is the nation's oldest and largest grassroots organization dedicated to childhood cancer. ACCO is determined to make childhood cancer a national health priority by shaping policy, expanding research, raising awareness, and providing educational resources and programs to children with cancer, childhood cancer survivors, and their families. For more information, visit acco.org.