Meet Zander, an acute lymphoblastic leukemia warrior.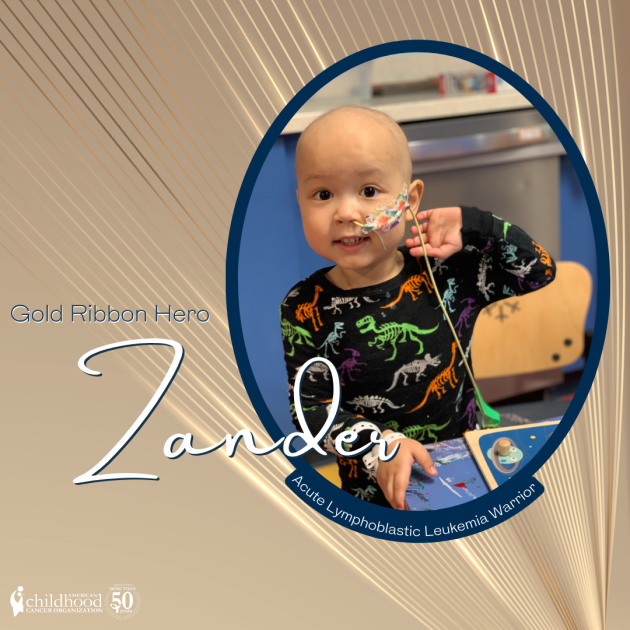 In May 2022, Zander exhibited swollen lymph nodes and petechiae, small pinpoint round spots that appear on the skin as a result of bleeding. "We knew something was wrong and he was off," said his mother, Melissa. After weeks of trying to get a diagnosis, his parents drove him out of town and he was diagnosed with leukemia almost immediately. 
"He is three years old and probably the best patient. He is a pro at getting assessed and poked." Zander is currently in the delayed intensification phase of his treatment and endures chemotherapy and getting poked for CBC's. 
Zander is currently in remission and his mom said she is, "so proud of my warrior."