Meet Liam, an acute lymphoblastic leukemia warrior and 2023 ACCO Ambassador.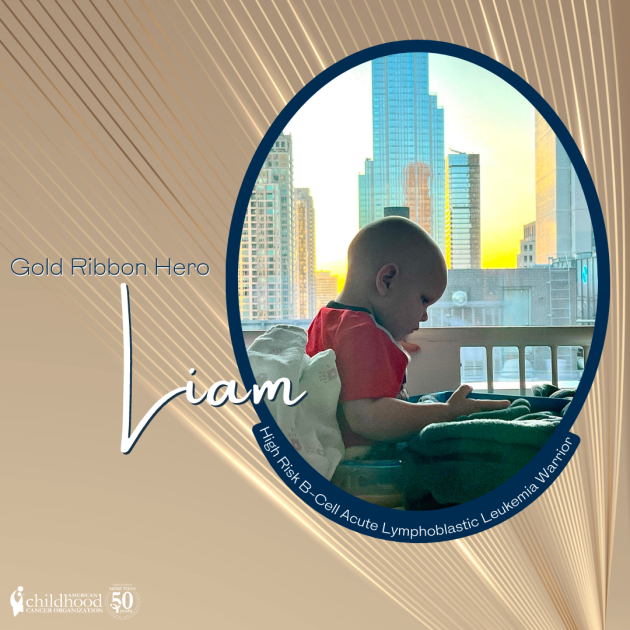 "It was a normal day and he was playing. Around 5:30 that night, we noticed pin prick sized bruising all over his body and he was getting nose bleeds. His doctor told us to take him to the emergency room," said Jayme, Liam's mother. "Liam's cancer diagnosis was a complete surprise to us." 
On July 13, 2022, Liam was diagnosed with High Risk B-Cell Acute Lymphoblastic Leukemia. He was immediately transferred to Lurie Children's in Chicago to start chemotherapy. Liam is currently on weekly chemotherapy and has undergone multiple bone marrow biopsies and a port placement surgery. 
Since Liam's cancer diagnosis, 'we are able to live life in a more full way. One of our triumphs is watching him fight this cancer." 
Liam is currently one of ACCO's Ambassadors and is raising awareness for childhood cancer as part of our GO GOLD® the RUN. 
Learn more about ALL by clicking here.
Together, we can make a difference. Donate today, because kids can't fight cancer alone!®