Meet Mighty Mason, a 5 year old neuroblastoma warrior!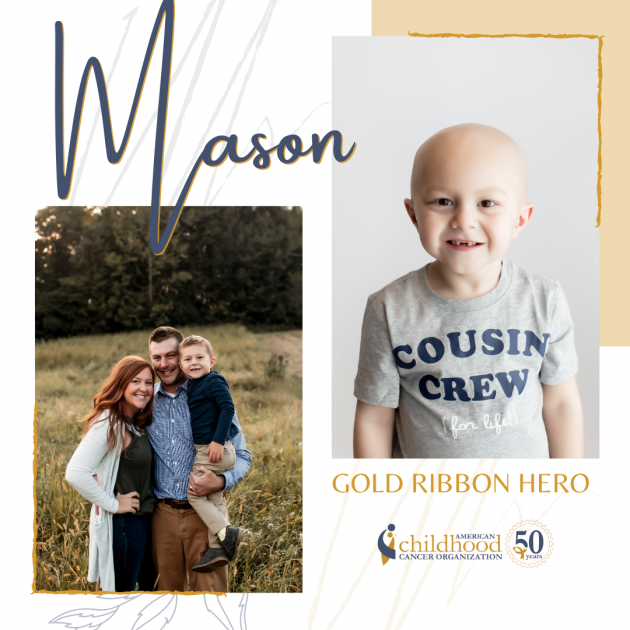 When Mason started experiencing headaches and vomiting at three years old, his parents knew something wasn't quite right. His parents brought him into the emergency department for scans and a blood test. The doctors found multiple tumors on his brain and his main tumor was found on his left adrenal gland. "Our hearts were broken, we never expected his symptoms to lead us to a cancer diagnosis" said Ellen, Mason's mother.
Treatment started with five rounds of chemotherapy and one surgery resection of his adrenal gland tumor. The adrenal gland resection revealed that he had relapsed which meant he went in for two rounds of immunotherapy and additional chemotherapy.
Because of COVID, Mason's father lost his job and the pandemic made separation during treatment difficult. The family had to work with the insurance company to figure out proton radiation and MIBG therapy needed later in treatment.
During the pandemic, Mason and his family helped cater lunch at the emergency department that helped him the night he was diagnosed with neuroblastoma. He spends his time playing with his two dogs and enjoys watching and playing sports.
Learn more about neuroblastoma by clicking here.
Together, we can make a difference.
Donate today… because kids can't fight cancer alone
®
.