Meet Lilly, a 12 year old astrocytoma warrior!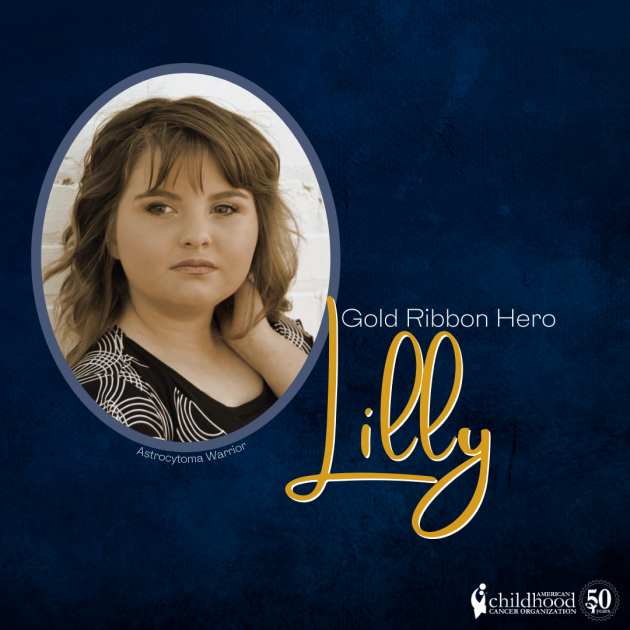 In February 2016, Lilly would not wake up. Lilly's parents rushed her to the hospital and she was transferred to Pensacola Sacred Heart because it was out of their local hospital's expertise. Pensacola Sacred Heart immediately admitted Lilly with a brain bleed and informed her parents that she would not make it through the night. Doctors ordered an MRI and found that there was a tumor in the center of her brain which was removed just a few days later. Unfortunately during surgery, Lilly's optic nerve to the left eye was severed and left her with short term memory loss.
In total, Lilly underwent 17 surgeries, 12 on her right kidney, one brain surgery, and four port surgeries. "We never know what's going to happen next and we never know how to plan for it" remembers Brandy, Lilly's mother.
In February 2021, Lilly's scans revealed that her tumor has grown and doctors are working on a new treatment plan to help. "She has a heart of gold and would rather tell her story to others to encourage them to continue to fight."
Learn more about brain tumors: https://www.acco.org/blog/brain-tumors-in-children/
Together, we can make a difference.
Donate today… because kids can't fight cancer alone
®
.