Meet Victoria, a gliosarcoma hero taken too soon.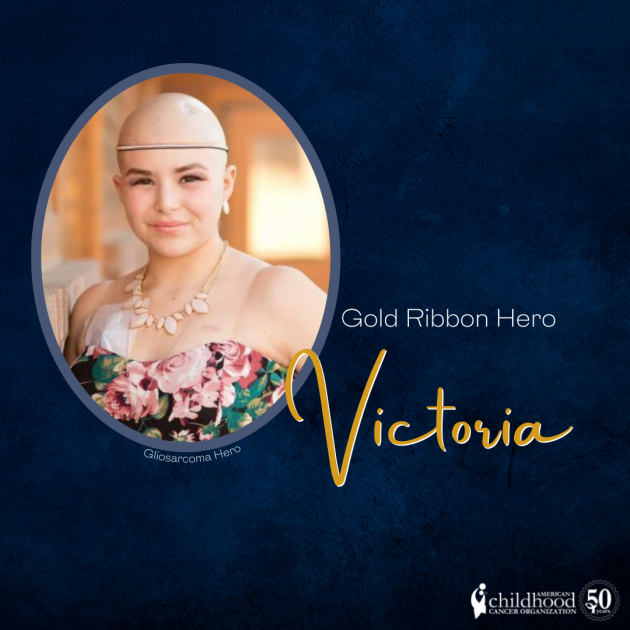 After feeling weak accompanied by headaches and vomiting, Victoria was taken to the emergency room. The ER doctors found a large mass in her frontal lobe and diagnosed her with high grade gliosarcoma brain cancer in April of 2012 at 11 years old. During Victoria's journey, she endured five brain surgeries and seven other surgeries. She fought for four years with a brave spirit and positive attitude.
In November of 2016, Victoria was taken too soon at 15 years old. Victoria's Sparks of Joy was born and her legacy brings joy and comfort to others during their battle.
Learn more about Brain Tumors here: https://www.acco.org/brain-tumor-awareness-month/
Together, we can make a difference.
Donate today… because kids can't fight cancer alone
®
.