Meet Julia, a Ewing's Sarcoma warrior who loves to go camping!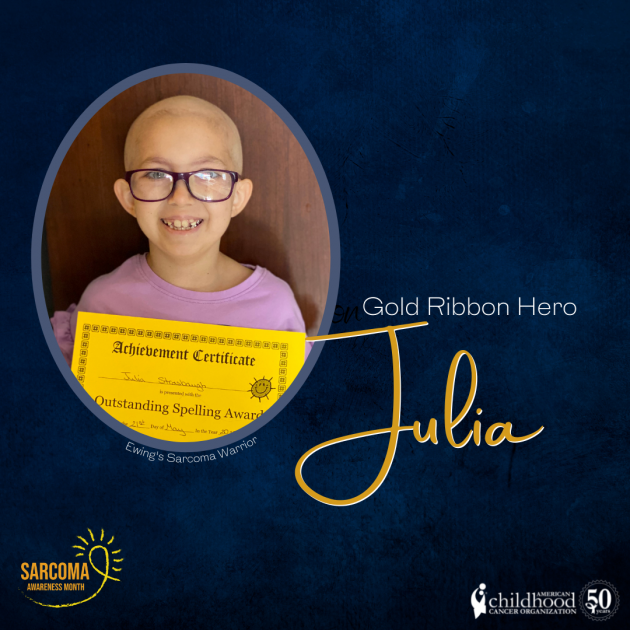 Three days before her ninth birthday, Julia was diagnosed with Ewing's sarcoma. After more than a year of complaining about shoulder pain and dislocated shoulder, the tumor was found. "We were devastated and had no idea what was going to happen," remembers Leasha, Julia's mother. 
"It happened so fast. We went to the emergency room for her shoulder and they did so many X-rays. They thought they saw something and immediately sent us to the Children's Hospital in Oklahoma City. After the CT scans were performed, they found the tumor." Julia underwent a biopsy and her port was placed.  
Julia's treatment started with inpatient chemotherapy two days a week followed by proton radiation treatment. She later had her left scapula removed. 
Despite her diagnosis, "Julia has grown stronger through treatment. She is more mature and has made straight A's. She is a great big sister to her younger siblings and has never let the cancer beat her." 
Help ACCO send healing thoughts to Julia during her Ewing's Sarcoma journey. 
Learn more about osteosarcoma here: https://www.acco.org/bone-cancer/
July is Sarcoma Awareness Month. Learn more: https://www.acco.org/sarcoma-awareness-month/
Together, we can make a difference.
Donate today… because kids can't fight cancer alone
®
.