Meet Hunter, an aspiring engineer and Ewing's Sarcoma warrior.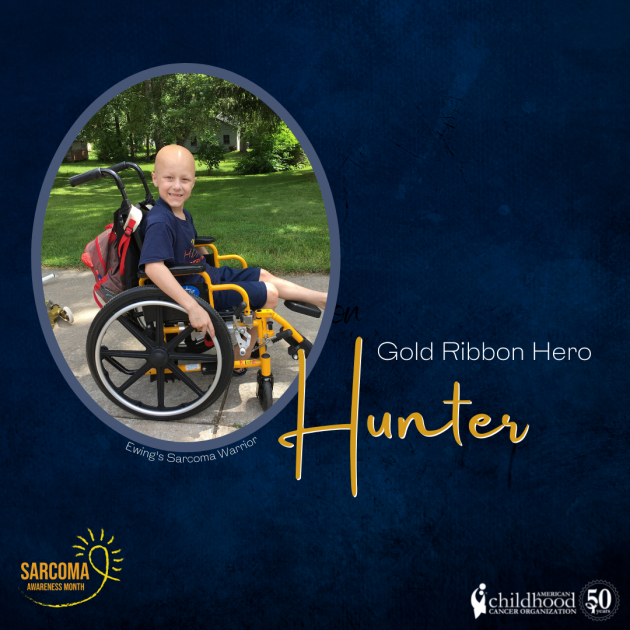 When Hunter was 7 years old, he began complaining of pain when he went to the bathroom. His parents thought it was a simple bladder infection and took him to the pediatrician. The doctor did a routine urine test and sent him to school. When Hunter's mother picked him up after school, he had a fever and was unable to pee. He was rushed to the hospital where they determined it was likely constipation. Hunter's mother demanded an ultrasound to rule out kidney stones "and from that point on, it was a blur." 
"We were in absolute shock. He was a healthy 7 year old jumping out of trees 3 days before. Now he was diagnosed with a type of bone cancer and metastatic tumors in both lungs with a 12-15% five year survival chance. Total devastation." 
Two days later, the biopsy revealed a Ewing's Sarcoma diagnosis and showed that it was metastatic in both lungs. He underwent eight months of chemotherapy, 28 proton beam sessions and 30 days of regular photon radiation after chemotherapy was complete. His family elected to do conservative treatment instead of losing his pelvis to cancer and the ability to walk. "It was a hard decision for an active 7 year old to face." 
Hunter is three years out of treatment and is now a thriving 11 year old. He is extremely interested in engineering and loves building things. He is gifted with computers and loves to be the jokester of the family. 
Join ACCO in sending well wishes to Hunter and his family today. 
July is Sarcoma Awareness Month. Learn more: https://www.acco.org/sarcoma-awareness-month/
UPDATE from Mom on 7/13/21: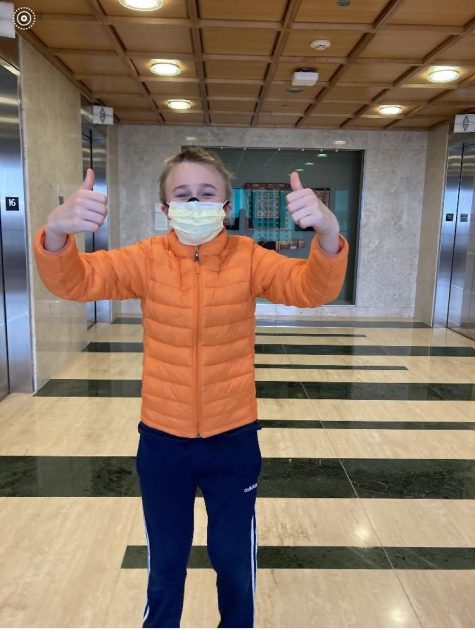 Hunter continues to do great.  While he still has tumors in both his lungs, they remain small & inactive.  Pulmonology follows him closely every 6 months.  His last oncology scans on 3/5/21 showed "no new tumor growth."  So he remains stable, it will be 5 years this November!! Hunter has been fully vaccinated for Covid 19 with the hopes of attending seventh grade in person this fall after being online for 18 months.
.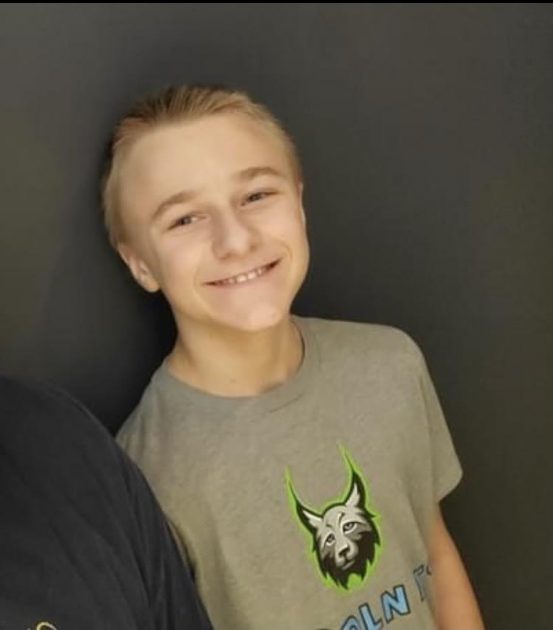 Together, we can make a difference.
Donate today… because kids can't fight cancer alone
®
.