Meet Juanita, an ambitious ALL survivor!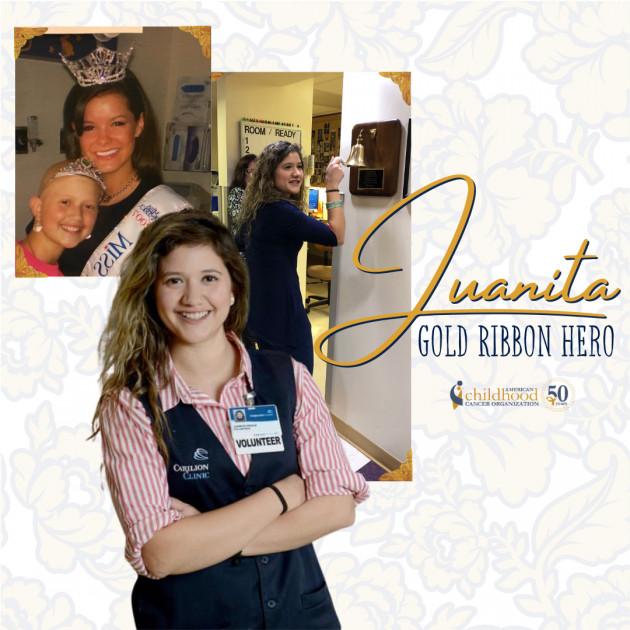 When Juanita was 10 years old, she started experiencing pain in her leg. Her parents quickly took her to the emergency room where they escorted her to the oncology cancer clinic. "The shocking and devastating news was extremely hard for them to tell me. My doctors and parents told me to take a deep breath and began comforting me. That day I met many strangers who walked into my room. I was very uncomfortable with all of them. I just wanted to go back to school and be with my friends like a normal child. That day, I didn't expect that everything from that day forward would turn into my worst nightmare." Juanita was diagnosed with pre-B cell Acute Lymphoblastic Leukemia (ALL). She would later relapse in September 2006. 
Juanita spent five years in and out of the hospitals and often felt very isolated. Treatment  started almost immediately after her diagnosis. She took more than 50 pills daily and received chemotherapy, radiation, blood transfusions and spinal taps. Juanita experienced complications throughout her cancer journey including vision problems, a CNS relapse and a secondary seizure disorder. She suffered a stroke that paralyzed her from head to toe and had to relearn how to do everything from eating, drinking to everyday activities like walking and bathing. Following her relapse, Juanita had 9 weeks of conventional radiation. 
Due to her neurological complications, Juanita learned a little slower than normal. In community college, Juanita was able to motivate herself and turn things around from negative to positive. Community college empowered her to slowly gain her independence. Juanita was able to transition from community college to a four year university to follow her heart by majoring in Human Development. Juanita is on track to become a Certified Child LIfe Specialist. 
Today, Juanita suffers from epilepsy and late effects of childhood cancer. She doesn't let it bring her down and she continues to advocate for childhood cancer. Juanita has been cancer free for 12 years and is enjoying every day to the fullest. Juanita said, "facing adversity at a young age made me resilient and taught me to never take things for granted, to be appreciative of my life, to be appreciative of the people who surround me, to be appreciative of all the opportunities that arise and the ones that don't."
Learn more about pre-B cell Acute Lymphoblastic Leukemia click here.
Juanita was featured earlier this year as part of our survivor series. Read her survivor story here. 
Together, we can make a difference.
Donate today… because kids can't fight cancer alone
®
.