Meet Ariana, a 15 year old Stage 3 Hodgkin's Lymphoma survivor!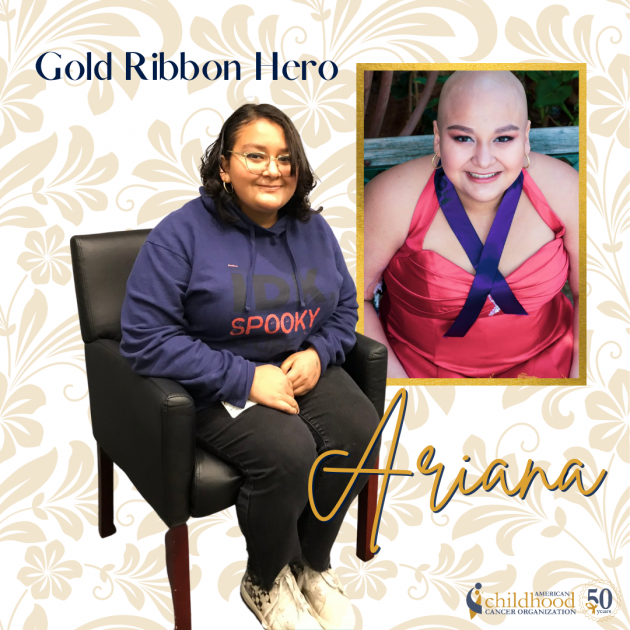 Ariana was almost 13 when she started having fevers of 103.5 accompanied with chills. She exhibited pain throughout her body and her lymph nodes were always swollen. On February 14, 2018, Ariana was diagnosed with Stage 3 Hodgkin's lymphoma and "as parents, we were devastated, sad and angry" Remembers Adriana, Ariana's mother. 
Intense chemotherapy began immediately which caused her severe nausea, vomiting, pain, numbness and feeling was lost in her toe. 
Throughout her journey, Ariana was able to remain positive and keep fighting. She continued to help others while going through treatment by creating videos which would help in body positivity when she lost her hair and eyelashes. For Ariana's wish, she asked that her immediate family accompany her to the Bahamas instead of something that was solely for her. 
Ariana was accepted into Del Lago academy based on a lottery to attend the high school. On June 5, 2018, Ariana completed her last treatment. She is currently in remission! Ariana plans to become a pediatric oncology nurse and enjoys playing her Nintendo Switch, watching the show "The Office," listening to Billie Eilish and continuing helping people by volunteering on the flight for wishes video in Spanish for Telemundo. 
Learn more about lymphoma by clicking here.
The American Childhood Cancer Organization provides resources and support to families of children with childhood cancer. Please donate so we can continue to provide our services free of charge.