Meet Elizabeth, a determined Neuroblastoma warrior with a magnetic personality.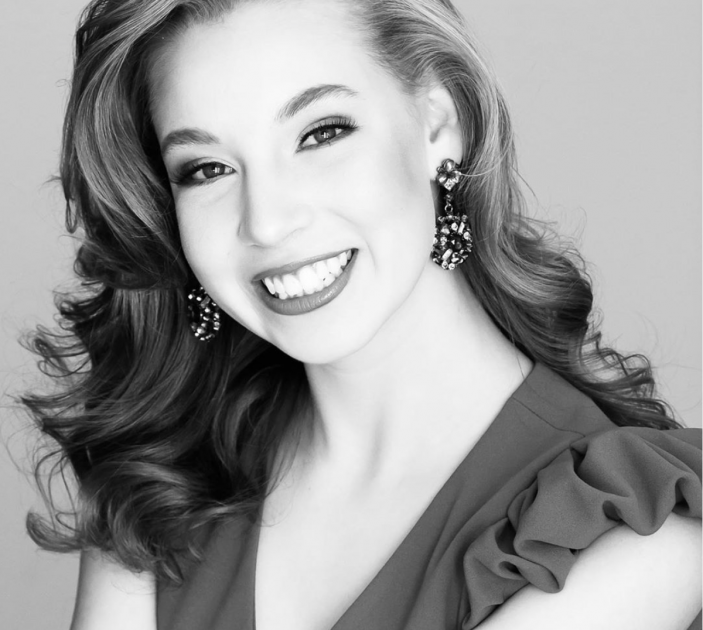 In January 2016, Elizabeth was diagnosed with Stage 4 High Risk Neuroblastoma. Leading up to her diagnosis, Elizabeth was an active child and participated in many activities including dance, 4-H, and running. After running a 5k, she was limping and her brother tried helping by releasing the lactic acid in her legs. The pain was unbearable which caused her mother to take notice. At that point, her parents took her to the doctor who diagnosed her with Iliac Apophysitis. She was allowed to go back to school and resume activities.  This pain plagued her for nearly seven months on and off she treated according to doctors orders.  She was an athlete, she was tough!  While her parents were out of town for her brother, she was in dance class and collapsed unable to walk due to unbearable pain.  Her parents considered options calling a bone specialist when the pain switched hips within a few days.  The doctor advised if the pain was no better in two days to give the office a call. The next day, Elizabeth was begging to go back to the doctor. Mom's gut feeling was it was cancer and urged for a second opinion. The bone specialist said she'd need an MRI to rule out cancer and it needed to be done soon.
Elizabeth and her family traveled two hours to St. Louis to see an athletic specialist who could research her symptoms further. The staff at the hospital said it would be two weeks before an MRI would be done and Elizabeth's mom, Jennifer, wasn't taking no for an answer. The MRI revealed that there was a change in the bone and that it was indicative of Lymphoma. This news came to the family as they were shopping in a local mall. When Elizabeth's father, Matthew, received the news, he dropped to the floor, shocked. Jennifer immediately knew it was bad news.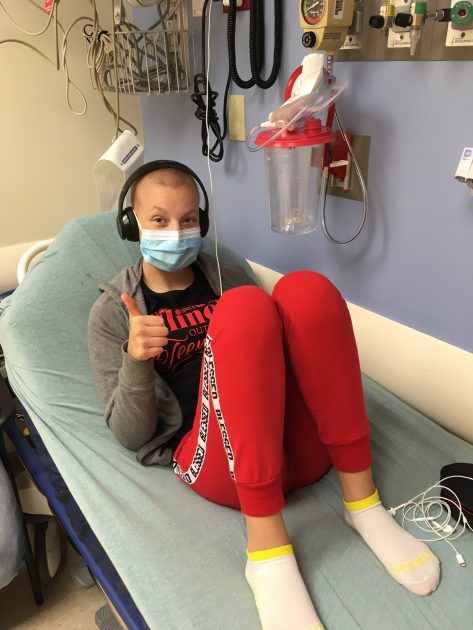 "He said he got a phone call and that the doctor had gotten back to him and that I had cancer. The first question I asked was if I would be able to dance again" Elizabeth remembers, when hearing about her diagnosis. 
Elizabeth was admitted to the hospital to have the broviac inserted and started chemotherapy almost immediately. "Walking into the oncology floor was like walking into another world," remembers Jennifer. When the family got the final diagnosis, they informed the family that it was High Risk Stage 4 Neuroblastoma covering 95% of her body. 
As a result of treatments, side effects were extremely harsh and hard to handle, one such effect left Elizabeth's body moving uncontrollably for hours on end. When her body finally calmed down, she needed to go to the bathroom. When she stood up, she immediately fell because she was paralyzed.  Doctors couldn't explain or answer when or if she would regain feeling in her legs. The treatments that were initially used on Elizabeth were too aggressive on her and she was experiencing crippling side effects. Elizabeth has been through more than 100 rounds of chemotherapy, photon/proton radiation, hair loss, partial resection of her softball size tumor, partial paralysis, degenerative hearing loss, decreased lung capacity, balance and short/long-term memory issues that affect daily life/educational skills, compression fracture of her spine and a stint in the ICU. Her bravery and strength shine through because of her positive attitude to keep fighting.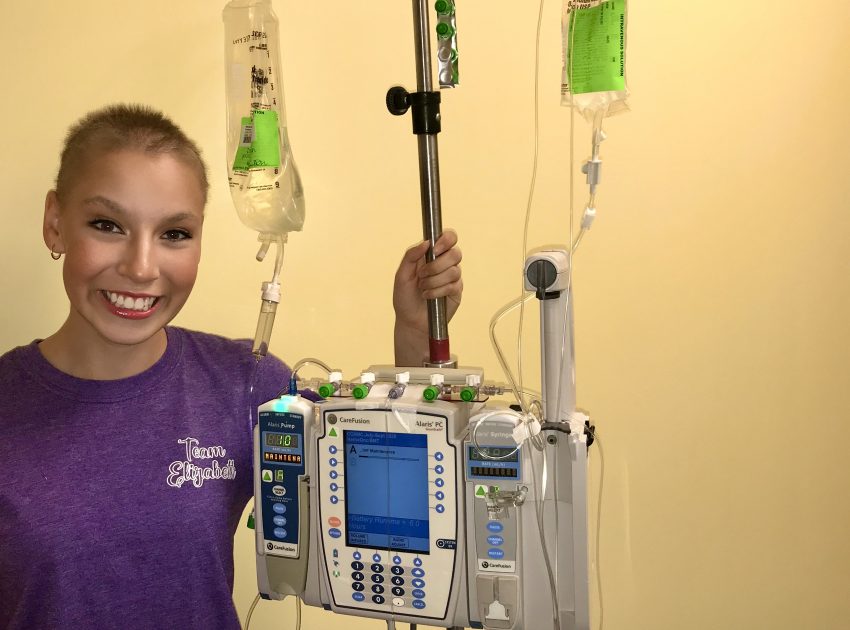 The community rallied around Elizabeth while she was in treatment during the school year by allowing her to attend classes online. Elizabeth's tenacious attitude is felt in all areas of her life; she loves dance and competing in pageants. In the summer of 2016, just a few months after being diagnosed, she planned on competing in the Jr. Miss pageant but unfortunately had to have a bone marrow transplant the same week. The pageant crew invited visiting royalty to sign cards that were later sent to the hospital allowing Elizabeth to be an honorary contestant. They made shirts that said "Team Elizabeth." She was able to "attend" the pageant via FaceTime despite being in her hospital room. 
After 18 months of treatment following the COG Protocol for Neuroblastoma, Elizabeth's scans came back showing that the cancer was still present. The oncologist told the family in so many words to make every day count. At that point the family decided to try alternative medicine. 
Through physical therapy, Elizabeth has been able to return to dance with the approval from her doctor. Elizabeth completed 100 days of isolation which helped her regain strength and work towards her goals even harder than before. At the end of the day, Elizabeth wanted to be back dancing, doing what made her most happy. Elizabeth received a standing ovation at the Jr. Miss Pageant after dancing to the "Fight Song" by Rachel Platten. Elizabeth won the 2017 Junior Miss Effingham County Fair Queen pageant and her father bawled like a baby. Since then, "Crowns Fight Cancer" was born. 
Elizabeth's mission is so simple, "she's just a girl changing the world, one rhinestone at a time." Elizabeth can often be found looking for ways to improve and change what families go through including advocacy, fundraising and financials. She helps to advocate by reaching out to congressional leaders and community members to raise awareness. Following her crowning, she started a project where she would collect items that many families would run out of during a hospital stay. Elizabeth has helped raise thousands of dollars for research on local, state and national levels and that's just the beginning for this courageous, brave and determined warrior.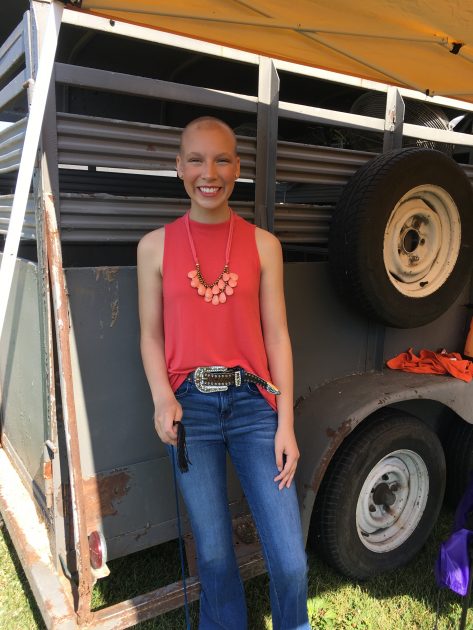 In January 2019, Elizabeth relapsed with a tumor on her spine, following a delicate biopsy she entered a Phase 2 clinical trial where she remained until January 2020 when scans showed the tumor undetectable unfortunately scans also revealed she had relapsed throughout her body, including lesions on her skull, pelvic region and femur. Her abdomen and kidney are full of soft tissue tumors and the liver has questionable activity.  She is currently participating in clinical trials and she remains hopeful. Her next scans will be later this month to determine if the clinical trial is having any effect on her current disease.
Elizabeth still remains positive and is patiently waiting for travel restrictions to be lifted so that she can take her wish trip to Greece. She is determined to show teens that staying active and doing what you love like pageants, dance, 4-H or FFA is still possible despite cancer.  Please help ACCO send well wishes to our Amazon + ACCO Ambassador and warrior, Elizabeth!

ACCO was lucky enough to initially engage with Elizabeth for the National Pajama Day PJammin® campaign in April 2020, and has since kept in close contact. Amazon selected Elizabeth to be an Amazon + ACCO Ambassador in late August and you can find downloadable content here to share about Elizabeth today. Be sure to follow La Roche Posay tomorrow (9/10/2020) as Elizabeth will be talking about her journey with cancer! 
Watch Elizabeth's first-hand interview below.
For more information on neuroblastoma, please visit: https://www.acco.org/blog/childhood-neuroblastoma-treatment/
Follow Elizabeth on social media on Facebook and Instagram @CrownsFightCancer
Read about her accomplishment of winning the 4-H Award for Childhood Cancer Advocacy: https://www.acco.org/blog/amazon-acco-and-gold-ribbon-hero-elizabeth-wins-national-4-h-award-for-childhood-cancer-advocacy/
UPDATE: On October 1, 2021, ACCO was informed that Elizabeth passed away on September 30, 2021. 
Together, we can make a difference.
Donate today… because kids can't fight cancer alone
®
.