Living as a Survivor of Childhood Leukemia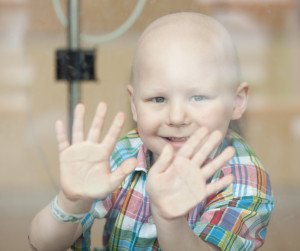 There are nearly 5,000 new diagnoses of childhood leukemia every year in the United States, making this so-called "rare" disease the most common type of childhood cancer. In fact, childhood leukemia currently accounts for almost one-third of all childhood cancer diagnoses. Thanks to amazing advances in the efficacy of today's treatment protocols, the majority of children diagnosed with leukemia today can expect to make a full recovery. The 5-year survival rates for the two main forms of leukemia—Acute lymphocytic (lymphoblastic) leukemia (ALL) and Acute myelogenous leukemia (AML)—are greater than 85% and about 60-70% respectively.
However, achieving remission and then joining the ranks of the "survivors" still requires that children undergo months, even years, of intensive chemotherapy. And despite the amazing advances in chemotherapy, it is still involves powerful drugs that can have serious and severe short- and long-term health risks. Indeed, one of the goals of researchers today is not only to ensure that no child dies of this dreaded disease, but also to find safer and less toxic treatment options. So while families are so focused on the short-term goal of survival, it is important to remain focused on both short- and long-term survivorship issues to help mitigate physical and emotional side effects.
Short Term Survivorship Issues
Perhaps the most critical step in monitoring and maintaining your child's physical health during the first 2-5 years after treatment is ensuring that your child undergoes routine cancer screenings to watch for a relapse or recurrence of the cancer. These screenings are also useful for monitoring short- and long-term side effects of the chemotherapy. Although the schedule of screenings is different for each child, it usually consists of follow-up visits once a month or so for the first year after treatment, then decreasing in frequency after that. It is unusual for leukemia to return once a child has been cancer-free for 2 years or so, but most oncologists prefer to continue routine monitoring for at least five years.
While many parents are expecting concerns about their child's physical health to predominate the immediate aftermath of treatment, most are surprised at the unexpected emotional and social issues that often arise after treatment. Challenges such as establishing a normal routine, going back to school, and reestablishing friendships and social connections often prove as difficult, or even more difficult, as the physical issues. Specific emotional issues vary depending on the age of the child and the duration of treatment, but luckily, most of these challenges are only temporary, and can be overcome with patience, encouragement, and lots of support from family, teachers, and even counsellors. Many cancer centers offer support services, in fact, to help families make this potentially difficult transition easier.
Long Term Survivorship Issues
In the long term, survivorship issues are usually focused on potential health concerns resulting from the toxicity of the chemotherapy treatments. Understanding the potential for long-term health problems is the first step to identifying and addressing these concerns as quickly as possible. The most common long-term health concerns among adult survivors of childhood leukemia include:
More about Childhood Leukemia Cancers:
Learn More About the Different Types of Childhood Cancers:
About American Childhood Cancer Organization
American Childhood Cancer Organization (ACCO) is a non-profit charity dedicated to helping kids with cancer and their families navigate the difficult journey from cancer diagnosis through survivorship. Internationally, ACCO is the sole U.S. member of Childhood Cancer International (CCI), the largest patient-support organization for childhood cancer in the world. Here in the United States, ACCO promotes the critical importance of ensuring continued funding into new and better treatment protocols for childhood cancer.  And most importantly, ACCO is focused on the children: developing and providing educational tools for children fighting cancer and their families, empowering them in their understanding of childhood cancer and the medical decisions they must make during this difficult journey. All of ACCO's resources are available free of charge for families coping with childhood cancer.
For additional information about childhood cancer or on the ACCO, or to order resources for you or your child, please visit our website at www.acco.org , call 855.858.2226 or visit: