Please Consider Helping Childhood Cancer Families This Mother's Day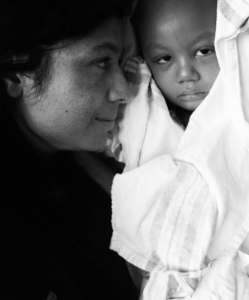 The Mother's Day traditions of paper cards and handmade crafts will not be the current reality for all families this year. We know that an inside look into the reality of Mother's Day may include a family celebrating a child's successful, but excruciating cancer treatment. We also know that other scenes are filled with moms comforting a sick child in a hospital or even worse, moms shielding a broken heart in the empty silence of a house that, at one time, used to be full of chaos and noise. This unfortunate depiction is often the sad reality left in the devastating wake of childhood cancer.
As we approach what should be a holiday filled with the overwhelming joy of motherhood, we ask that you please take a moment to not only think about these moms and their children, but to share a donation by clicking here or the button below, so that we may help them now.
DONATE »
The American Childhood Cancer Organization (ACCO)provides help through our resources while a child is going through cancer, as a family navigates the terrifying journey they are now facing. With your help, over the past two years alone the ACCO has distributed over 77,000 individual free resources to families across the nation! While we also assist with advocacy efforts that lead to better funding for research, we know the importance of needing a hand to hold during the scariest times in a mother's life. We can't support these families without you. Through your donation, you are joining hands with thousands of mothers who need to know they are not the only ones advocating for their child's life.
Part 1 – "A Mother's Journey" – The Story of a Mother's Journey While Having a Child with Cancer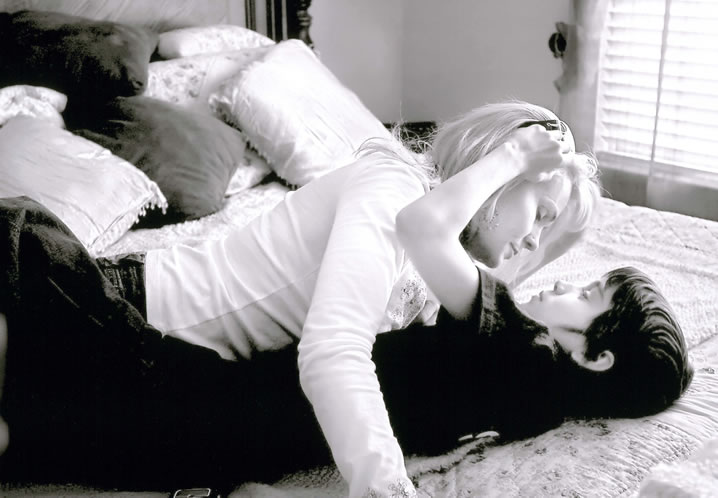 This Mother's Day, we have been given special permission to share a childhood cancer mother's desperate and heart-breaking story. Cyndie French is finally ready to let the world know what really happened behind the Pulitzer Prize winning photographs that left lasting impressions in so many of our hearts and minds. It is an honor that Cyndie has given the ACCO the opportunity to help provide a raw glimpse into what living the reality of a childhood cancer mom looks and feels like. Please be advised that this story may contain photos and content that are graphic in nature. Viewer discretion is advised.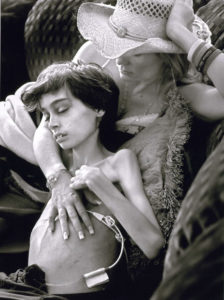 Eleven years ago, on May 11, Derek Madsen passed away after a long struggle with an aggressive type of childhood cancer, neuroblastoma, at the age of 11. That year—2006—May 11 was just a few days before Mother's Day. On that day, Derek's mother, Cyndie French, was forced to make the most difficult decision a mother can be asked to make: the decision to let her son go, to help Derek take his final breath. So, it seems only appropriate that we begin this special multi-part series on Derek and Cyndie honoring a very brave childhood cancer mother, eleven years after Derek passed away in the loving arms of his family.
Cyndie's story has been public for quite some time, thanks in large part to a series of heart-wrenching Pulitzer Prize-winning photos taken during the final year of Derek's life by photographer Renée Byer of The Sacramento Bee. Yet although Cyndie's story has been co-opted by others on a number of occasions, Cyndie has never told her own story until now. Cyndie has agreed to partner with the American Childhood Cancer Organization (ACCO) to share her story, finally from her own perspective, about the financial struggle and emotional turmoil that she experienced while coping with Derek's diagnosis, through the treatments, to the end of his all-too-short life.
The Financial Consequences of Childhood Cancer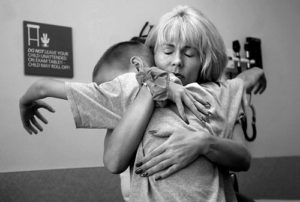 Cyndie's goal in sharing her story exclusively with ACCO is to raise awareness about the devastating consequences of a childhood cancer diagnosis on the family. It is easy to discuss the need for greater research into finding a cure for childhood cancer but can be difficult to face the grim realities that families go through—physically, emotionally, and financially—after a cancer diagnosis. Like ACCO, Cyndie's goal is to shine a light onto those problems, in the hope that bringing this light will also bring a solution: more financial and emotional support for families coping with a cancer diagnosis.
At the time of Derek's diagnosis, Cyndie was a single mother of five children and was the successful owner of a local salon. Yet eventually, Cyndie realized that she could not continue working, handle Derek's medical needs, and care for her other children. So Cyndie gave up her job and sold her salon in order to dedicate herself full-time to Derek and his siblings. This decision led to critical financial problems, and at times, Cyndie found herself wondering where she would get the money to pay her rent or buy her children's next meal. In sharing her story, she hopes to raise money to help other families who, like her, are forced to give up everything in order to care for their sick child.
ACCO's Multi-Part Series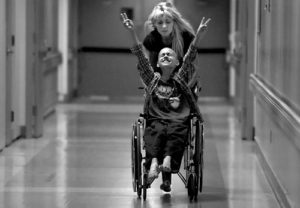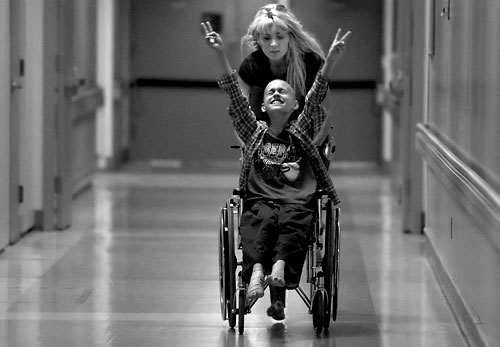 Over the next several months, ACCO will chronicle Cyndie's story, from her own perspective. In this multi-part series, we will attempt to offer a comprehensive view into what family life is like during treatment for an aggressive and ultimately terminal case of childhood cancer. Cyndie's story will include the financial consequences of a cancer diagnosis, the challenge of caring for siblings and maintaining a supportive family structure, the difficulty of helping her child cope with hospital stays and treatment protocols, and the gut-wrenching discussions and decisions that must be faced as treatment fails. In each segment, we will share Cyndie's goals for helping families cope and share information about ACCO's mission of support and assistance as well.
Warning: this story is not an easy one. It will be a graphic and honest portrayal of Cyndie's experiences during and after Derek's treatment and death. Moreover, our series will incorporate Renée Byer's award-winning, and at times graphic, photos chronicling Derek's treatment and death, as well as Cyndie's emotional journey during this difficult time. These photos may also prove difficult for some of our readers.
"A Mother's Journey", by Renée Byer, The Sacramento Bee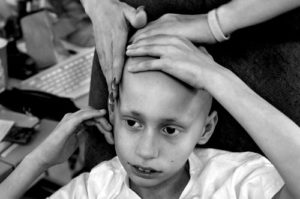 Right from the start, Cyndie would like to thank Renée for the dedication, care, and compassion that she has brought to this story. During the year of Derek's treatment, Renée became more than simply an interested third party, she became a friend. Both Cyndie and Derek came to trust her and welcome her into their lives, even during some of life's intimate moments. As her photos show, Derek was often angry, frustrated, and scared during his treatment, refusing help from everyone but Cyndie, yet he came to realize that Renée was there to share his story and to honestly and appropriately capture his feelings. ACCO would like to thank Ms. Byers for allowing us to incorporate these amazing photos into our series on Cyndie and Derek.
*All photos are the intellectual property of either The Sacramento Bee or Cyndie French. Any attempt to duplicate or use without prior written permission will result in legal recourse.
About American Childhood Cancer Organization
American Childhood Cancer Organization (ACCO) is a non-profit charity dedicated to helping kids with cancer and their families navigate the difficult journey from cancer diagnosis through survivorship. Internationally, ACCO is the sole U.S. member of Childhood Cancer International (CCI), the largest patient-support organization for childhood cancer in the world. Here in the United States, ACCO promotes the critical importance of ensuring continued funding into new and better treatment protocols for childhood cancer.  And most importantly, ACCO is focused on the children: developing and providing educational tools for children fighting cancer and their families, empowering them in their understanding of childhood cancer and the medical decisions they must make during this difficult journey. All of ACCO's resources are available free of charge for families coping with childhood cancer.
For additional information about childhood cancer or on ACCO, or to order resources for you or your child, please visit our website at www.acco.org.