Evan's Story: Soft Tissue Sarcoma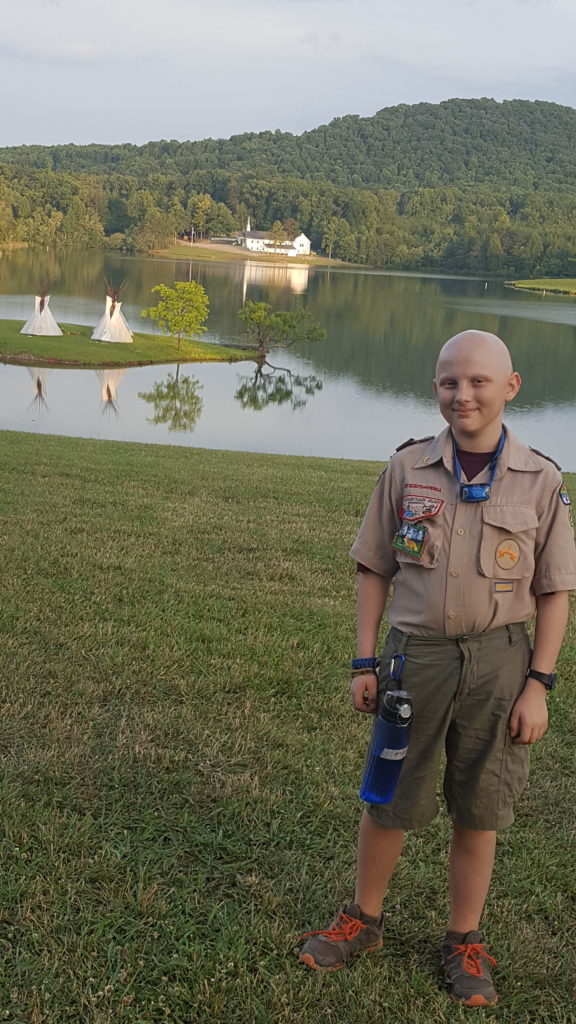 Evan Mario Macrone was 11 years old when he was diagnosed with childhood cancer, in August 2015. First, Evan noticed a small lump in his groin while playing with his little brother, Gavin. A biopsy revealed the worst-case scenario: a soft tissue sarcoma. So instead of starting middle school, Evan started an intensive treatment regime involving 17 rounds of chemotherapy, 6 weeks of radiation, and surgery.
Sarcoma is a type of cancer that grows in the so-called "soft tissues" that connect the body and support the organs, such as fat, tendons, muscle, fibrous tissue, bone, and cartilage. Although the most common sarcomas in children and adolescents are osteosarcoma (cancer of the bone), rhabdomyosarcoma (cancer of the muscle), and Ewing sarcoma (in or outside of the bone), in fact there are more than 50 different and specific types of sarcoma. Because Evan's case did not fall neatly into any specific classification, his tumor was classified as "Ewing-like".
Evan missed his entire sixth grade year while in treatment, completing online school instead and achieving straight As in the process! He continued to participate in his favorite activity—Boy Scouts—and see his friends whenever possible. But with treatment complete in May, he was able to start seventh grade as normal, and joined right in without skipping a beat. He played clarinet in symphonic band as first chair and played the piano in jazz band. He continued to get straight As, making the principal's honor roll during the first semester.
The good news was short-lived, however. In December 2016, Evan's scans revealed, again, the worst-case scenario: the sarcoma had returned to the original site and metastasized to the lungs and brain. Treatment resumed with chemotherapy, but quickly focused on radiation to control the tumor growing in Evan's brain. Still, Evan never gave up. He went back to online school and continued to work towards his Star Rank in Boy Scouts.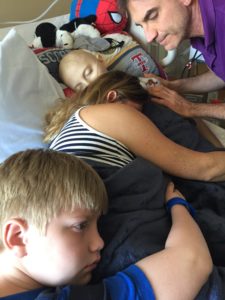 On March 15, 2017, Evan passed away while traveling to California with the Make a Wish foundation to visit his best friend and see the famous sights of Los Angeles. Unable to make the trip home, Evan was surrounded by his family, including his two beloved brothers Mike and Gavin, and his best friend. He was laid to rest near his family home in Florida.
Knowing how much Evan loved the Boy Scouts, Evan's family laid him to rest in his full Class A scout uniform; his troop posthumously awarded Evan the Spirit of Eagle ceremony and has set up a scholarship fund in Evan's name, dedicated to sending one child per year to the Scout camp that Evan loved so much. The PTAs in both his Elementary and Middle Schools have honored Evan's memory, especially his love of reading, by furnishing special "Evan Mario Macrone reading corners".
Remembering Evan, in his Mother's Words
"Evan was a voracious reader, he read anything and everything, soaking up books and knowledge. He was smart, he knew more about things that adults do and read and understood complex items such as space, time, math and physics.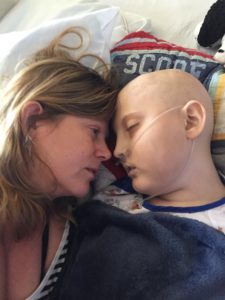 "Evan touched lives in so many ways, more than I could have known. More important, Evan was a kind, gentle, loving, joyful, and giving person. He made sure others in his class understood concepts and went out of his way to assist them and reach out to those he saw may be having difficulty. He gave of himself to his friends and scouts selflessly.
"Evan loved music and jazz and coffee and bookstores and movies and mini golf and The Simpsons and Adventure Time and chocolate and sushi and miso soup and crab cakes. He loved camping under the stars and sharing meals with friends. He loved school and learning and being around ideas. YouTube made him laugh out loud. He was an amazing big brother to Gavin; they shared bunk beds and Evan did not want to move to his own room even as he grew too big for his top bunk. He protected Gavin and shared his knowledge and wisdom with him and they never really fought.
"He was my light my jewel and I told him every night 'I love you more than anything in the whole entire universe'."
Right before his relapse, Evan wrote a poem, School Days, in Language Arts class. Evan's family has shared this poem with us because, as his mom notes, it "The poem speaks to who he was better than I ever could."
School Days: A poem
by Evan Macrone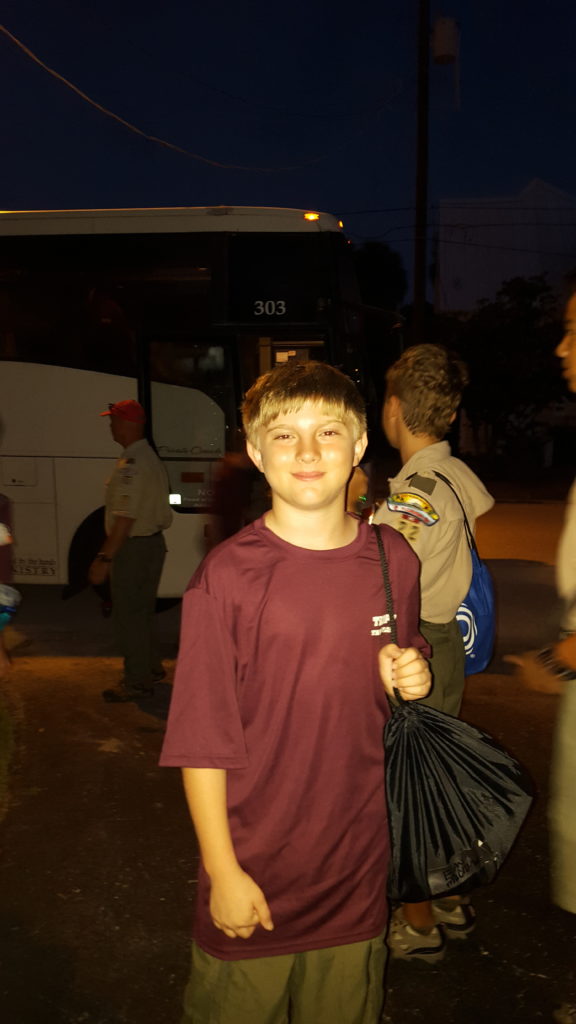 Throughout Life I have learned
That you can't stay clean on a camping trip
Even if you shower every day
That you can't enjoy delectable doughnuts from Dough
Or pizza hot out of the oven
That you can't avoid bites by bugs
From pesky gnats, ticks, and no-see-ums
And you can't get a thick sanctuary from the weather
Just a stuffy, flimsy tent.
 
But you also can't hike mountain trails
Go canoeing, kayaking, small boat sailing,
Tubing, skiing, sightseeing, fishing,
Pioneering, swimming, snorkeling, and scuba diving
Cook meals for friends
Sleep under a night sky full of stars
If you are cooped up at home, hunched over,
Playing a video game
Or at school,
Taking an arbitrary test that will un-uniquely decide your future
Of being cooped up in an office till you croak.
 
So go and get out there
And maybe live a little
Cause God knows,
You could get cancer any day
Or get caught in a car accident
And how many days before that
Will you regret?
About American Childhood Cancer Organization
American Childhood Cancer Organization (ACCO) is a non-profit charity dedicated to helping kids with cancer and their families navigate the difficult journey from cancer diagnosis through survivorship. Internationally, ACCO is the sole U.S. member of Childhood Cancer International (CCI), the largest patient-support organization for childhood cancer in the world. Here in the United States, ACCO promotes the critical importance of ensuring continued funding into new and better treatment protocols for childhood cancer.  And most importantly, ACCO is focused on the children: developing and providing educational tools for children fighting cancer and their families, empowering them in their understanding of childhood cancer and the medical decisions they must make during this difficult journey. All of ACCO's resources are available free of charge for families coping with childhood cancer.
For additional information about childhood cancer or on ACCO, or to order resources for you or your child, please visit our website at www.acco.org.