The American Childhood Cancer Organization would like to thank our generous corporate partners who helped further our mission in 2023! Together we continued to "make childhood cancer a national child health priority through shaping policy, supporting research, raising awareness and providing educational resources and innovative programs to children with cancer, survivors, and their families." Through these partnerships, ACCO has been able to impact the lives of tens of thousands of children with cancer on active treatment and their families across the U.S.
From corporate donations earmarked to specific ACCO programs, donating a percentage of sales and childhood cancer resources, to offering customers the opportunity to give, these corporations have strengthened their partnerships with ACCO during this unprecedented year.
---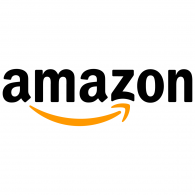 Amazon has partnered with the American Childhood Cancer Organization for the past 6 years to expand much-needed childhood cancer research. Amazon's support of ACCO's "What About Kids® Research Initiative has resulted in ACCO securing more than $75 million in appropriations at the state level for childhood cancer research!
Amazon GOES GOLD® has led to their largest community engagement with employees around the world wearing their pajamas to work as a symbol of solidarity with children fighting cancer in their Pjs! Together, Amazon has raised awareness of childhood cancer across the U.S. and around the world through ACCO's signature PJammin® events! CCO is working hard to train grassroots advocates, update state cancer plans to include childhood cancer language and objectives, and elevate state funding for childhood cancer in order to close the gap between budget allocations that go towards adult and childhood cancer research.
---
La Roche Posay, one of L'Oreal's brands and recognized worldwide as the number one rated dermocosmetic product line, partnered with ACCO to enhance the quality of life of children with cancer. Based upon the design and impact of the pediatric pain scale, La Roche Posay + ACCO designed an Emoji scale tool to help children with cancer express their feelings. The toolkit allows the child, his/her family and the medical team explore the emotions associated with the treatment regimen and beyond. More than 5,000 children with cancer across the U.S. have received a free emoji toolkit as a result of the corporate partnership.
---
Since 2008, Jel Sert's partnership with ACCO has helped children with cancer manage the physical and emotional pain associated with toxic cancer treatments. Jel Sert + ACCO donates freezers stocked with a continuous supply of Fla-Vor-Ice freezer pops to kids with cancer in clinics and hospitals nationwide to assist with maintaining fluids during times of chemo and radiation induced mouth sores. Jel Sert's employees raise awareness and funds through an annual corporate PJammin event. Additionally, Jel Sert's generous funding to ACCO provides tens of thousands of free educational resources to children with cancer and their families across the country. Jel Sert's CEO's personal commitment provides funding for nutritional support for children fighting cancer in ACCO-sponsored countries in Africa.
---

Servier Pharmaceuticals provides funding support  to continue to provide these essential educational resources without charge to children and adolescents with cancer. Servier also recognized the global childhood cancer survival disparity. As the producer of Peg-asparaginase, an essential chemotherapy required in the successful treatment of numerous types of childhood cancer, Servier addressed the medical needs of children with cancer in several low-middle income countries (LMICs). Together. Servier + ACCO provided nutritional support to children with cancer in Ethiopia, Uganda and Myanmar, recognizing that malnourished children with cancer have a significantly poorer cure rate. And in partnership with ACCO, Servier responded to the shortage of asparaginase in Beirut after the deadly explosion that took place there on August 4th.
---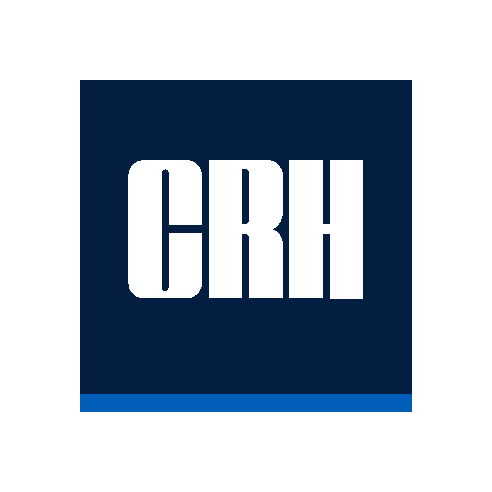 Texas Materials Group, Inc reached out to ACCO in the beginning of 2023 to set up a PJammin® event to honor the memory of an employee that had recently passed away. In a matter of hours, the Texas-region employees had raised more than $12,000!
Texas Materials Group, Inc vowed to match donations and was successful in raising $26K!

The group asked ACCO where their money was needed the most and decided to allocate their funds to the medical play kit resource that ACCO provides to kids, free of charge. Following this extremely successful event, organizers at Texas Materials Group, Inc challenged their Louisiana branch, Barriere Construction to host their own PJammin® event!
Because of their successful event, ACO was able to purchase final components for our medical play kit and host a volunteer day at our headquarters in Maryland. Two employees from Texas Materials Group, Inc, flew to Maryland and attended our volunteer day where they helped make more than 1000 kits!
CRH is the leading provider of building materials and has market leadership in North America and Europe. As the main corporation, they employ branches throughout the United States including Texas Materials Group, Inc and Barriere Construction.
---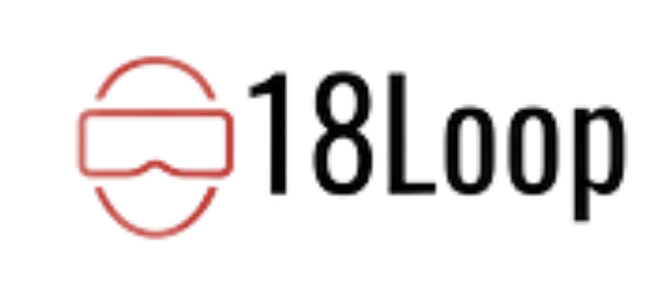 18Loop and TRIPP have joined forces with ACCO to launch the Virtual Comfort research program for children with cancer. In existing studies, Virtual Reality (VR) headsets have shown to reduce cognitive pain by 44 percent, emotional pain by 32 percent, and sensory pain by 27 percent. In a joint experimental intervention research study, 18Loop + ACCO have distributed more than 50 Oculus headsets to children on active cancer treatment.
---

At Amped Electric Games, we dare to dream big and inspire change through the electrifying world of personal electric vehicles.Driven by our unwavering values of abundance, community, giving, growth, leadership, inclusivity, and safety, we are united in our mission to elevate the sport, bring people together, and make a positive impact on the world.
Since 2022, Amped Electric Games has raised awareness and funds for kids with cancer at their races across the United States. Their first event promised big jumps, high flying thrills and an unparalleled time.  With more than $7,500 raised, Amped is committed to helping raise funds one race at a time.
---

Kendra Scott creates jewelry for every look and occasion, from simple & classic to bright & bold. Jewelry that makes you feel like your most confident self. Doing good has been built into Kendra Scott's business model from the very beginning and they are committed to hosting Give Back events all over the United States. ACCO has worked with Kendra Scott for years and in 2023, they plan on expanding their program with us to include California, Pennsylvania, New York, New Hampshire, Massachusetts and Florida. From hosting color bar parties to showcasing ACCO's curated collection of jewelry during a GO GOLD® event, ACCO and Kendra Scott events are here to stay.
---
Interested in becoming an ACCO corporate partner? Click here to learn more. 
Together, we can make a difference.
Donate today… because kids can't fight cancer alone
®
.