Brain tumors in children make up about 15% of pediatric cancers. They are the second most common cancer in children, after childhood leukemias.
The most common brain tumor in children is medulloblastoma. There are many other that affect children, including astrocytomas, gliomas, ependymomas, germinomas and more.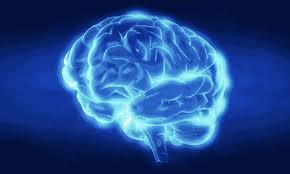 Symptoms of Brain Tumors in Children
The symptoms of brain tumors in children vary greatly and depend on the size of the tumor and where it is located. They can include:
Seizures

Nausea and vomiting

Problems with walking or balance

Changes in personality

Aggression and irritability

Weakness or lack of energy 

Learning difficulties

Memory loss

Problems with hearing, vision and other senses

Pain, especially back pain

Headaches, especially early in the morning or in the middle of the night
Because these symptoms are so variable and can be caused by many other things, brain tumors are often misdiagnosed at first, and it can take a long time for the right tests to be done to discover and identify the brain tumor.
Prognosis for Children with Brain Tumors
The prognosis for children with brain tumors depends on the type of tumor, its grade (a number that indicates how abnormal the cancer cells are and how fast they are likely to grow and spread), its size and its location.
For some tumors, especially those that can easily be removed by surgery, the prognosis is good. There are other tumors that very few children, or none at all, have ever survived.
Even when children do survive, they are often left with lifelong effects from the tumor and its treatment, including learning difficulties, growth problems, paralysis and more.
Treatment for Brain Tumors in Children
Like the prognosis, the treatment of brain tumors depends on the type, grade, size and location of the tumor. Treatment often involves a combination of chemotherapy, radiation and surgery.
Treatment for brain tumors is challenging because the brain is a crucial and highly sensitive organ, and it's difficult to target treatment at the tumor without harming important parts of the brain.
Removing the brain tumor by surgery is ideal, but not always possible. Sometimes the tumor is too widespread and mixed with other healthy tissue, and sometimes surgeons won't be able to get to the tumor without damaging other critical parts of the brain.
It's also very difficult to get chemotherapy to reach the tumor because of the blood-brain barrier, a layer of cells that protect the brain from anything foreign — including most drugs — in the blood. 
Because treatment options are limited, some parents choose to enroll their children in clinical trials.
Naomi's Story
Naomi was just a normal 8-year-old girl until one day she collapsed in school and couldn't remember her name. After several trips to the hospital, her parents finally got the diagnosis they never could have fathomed: stage 4 pinealoblastoma, a brain tumor of the pineal gland. It had already spread to her spine.
Naomi's treatment plan is tough: she's already had four brain surgeries, and she's undergoing chemotherapy and 30 proton radiation treatments.
Naomi's a little girl with a big heart, and she keeps her spirits up by helping the other children in the hospital. Last year, she gave away her Halloween candy to kids who couldn't go trick-or-treating, and now she's starting a teddy bear drive.
You can help kids like Naomi by making a donation to the American Childhood Cancer Organization. Your gift helps provide educational resources and support programs for children with cancer, survivors, and their families, as well as raise awareness about childhood cancer and the need for more research.