Beltsville, MD., August 25, 2021 – The American Childhood Cancer Organization (ACCO) is on a mission to turn social media gold this September by asking the community to post the signature gold square or change their profile picture. ACCO seeks to raise awareness for childhood cancer by families sharing stories of their "why." The square will be rolled out on social media on Wednesday, August 25, 2021 to build momentum leading into September.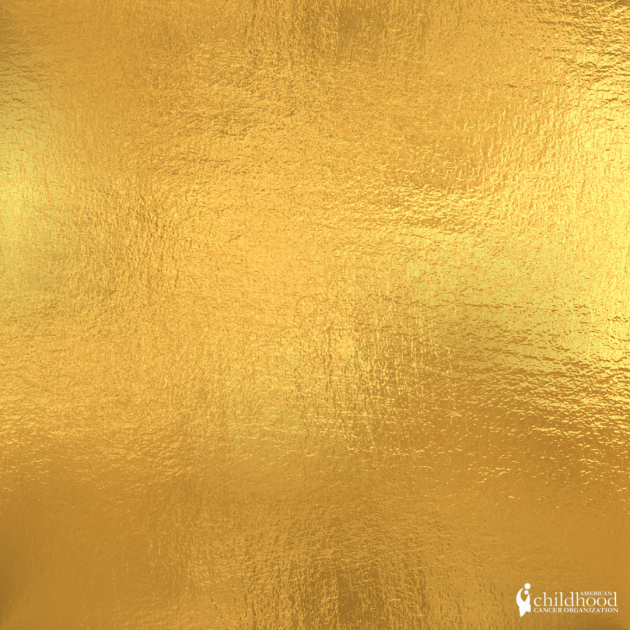 By turning social media gold, it will increase awareness of childhood cancer issues, create supportive communities for families who are dealing with childhood cancer and raise funds to provide information and support materials for children currently fighting cancer.  An official fundraiser has been started to turn social media gold here. 
"The gold ribbon is known as the international awareness symbol  for childhood cancer because gold is a precious metal, and is therefore the perfect color to reflect the most precious thing in our lives – our children" says Ruth Hoffman, CEO, ACCO. 
The signature square is located on ACCO's "Downloadable Content" page of the website and is available now to share. 
About The American Childhood Cancer Organization 
The American Childhood Cancer Organization was founded in 1970 by parents of children and adolescents diagnosed with cancer. We're dedicated to making childhood cancer a national child health priority through shaping policy, supporting research, raising awareness and providing educational resources and innovative programs for children with cancer, survivors and their families. For more information, please visit www.acco.org/donate