Meet Adley, a B-Cell Acute Lymphoblastic Leukemia warrior.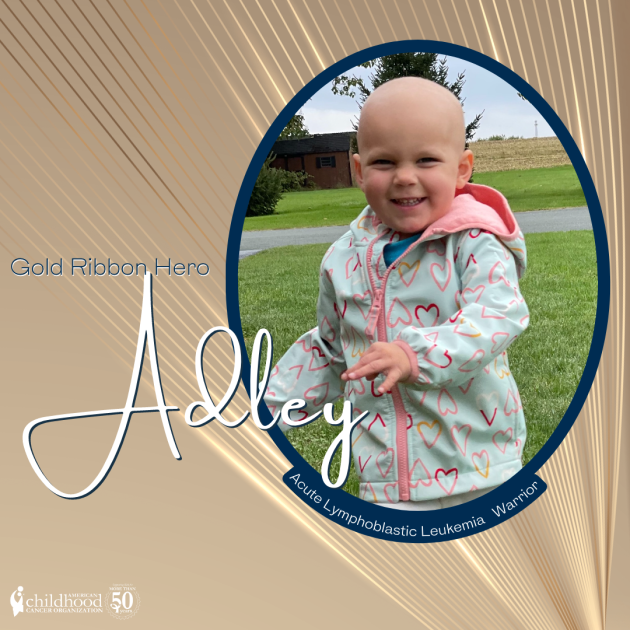 Two weeks before Adley's second birthday, Adley's father noticed she was lethargic, pale and wanted to be constantly carried. Adley's parents scheduled her two year appointment early so that they could get lab work done. The pediatrician called and advised Adley and her parents to make their way to Penn State Hershey Children's Hospital where a room was waiting for them. 
"No parent should ever have to hear that your child has cancer. This day was by far the hardest of them all. The information, multiple doctors and worry was the worst," remembers Chad, Adley's father. 
Adley has undergone more than 10 spinal taps, two bone marrow biopsies and a port placement surgery. She continues to have spinal taps every three months until May 2024. 
Currently, Adley is on long term maintenance with an end of treatment date set for May 16, 2024. 
In 2023, Adley was selected to represent ACCO as an ambassador for the year and is found on ACCO's GO GOLD® the RUN website. 
Learn more about ALL here.