Camryn's Story: B-cell Acute lymphocytic leukemia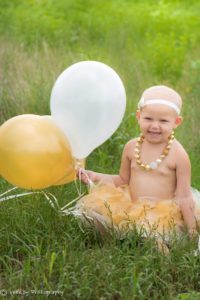 Camryn's cancer journey began just a month after her second birthday, in April 2016, when she was diagnosed with B-cell Acute lymphocytic leukemia (ALL). The most commonly diagnosed form of childhood cancer in the United States, ALL is a fast-growing cancer that begins in the bone marrow and quickly spreads into the bloodstream. B-cell ALL forms in B lymphocytes which, when healthy, protect the body against bacteria and viruses by forming critical antibodies the body uses to fight infection and disease. Standard treatment for ALL is several rounds of chemotherapy to destroy as many cancer cells as possible, followed by about two years of maintenance chemo to flush out any remaining cancer cells as well as prevent the formation of new ones. As Camryn's story shows, however, there is never anything "standard" about treating childhood cancer.
Delayed Intensification
"I feel like I live my life by numbers lately. Instead of days being days or even dates, our months and days are segmented into chunks of time. We live in phases and within these phases we have days."
Camryn's treatment plan involves several different stages of chemotherapy, varying in length and intensity. The first 30 days of chemotherapy, known as induction, is designed to kill as many cancer cells as possible, in order to achieve remission. Although remission is a positive step forward, it should not be confused with a cure. As Camryn's mom notes, "…cancer is a nasty disease, it likes to hide in places that are tough to see and it's pretty persistent and aggressive, that's why we must continue with treatment."
The next phase of treatment is consolidation, which is designed to continue reducing the number of cancer cells in the body while preventing the leukemia from developing resistance to the toxic drugs. In Camryn's case, consolidation has been followed by a repeated induction phase, known as delayed intensification. Camryn is currently in the middle this, the most intense phase of her treatment plan. As Camryn's family counts down these difficult days, they know they are scaling the most difficult peak in the cancer journey, and at the mid-way point in this 30-day period, they will be looking down the other side of the mountain, towards the finish line of two years of long-term maintenance chemotherapy.
Difficult Questions, Difficult Choices
"As Camryn said herself as she began ripping wires off and uncuffing herself… "I'm all done". I know, baby, mama is too. I'm over all of this."
Camryn's oncology team is "cautiously optimistic" that her treatment will be ultimately be successful in its fight against childhood cancer. Yet the journey itself is difficult and dangerous; the toxic drugs required to destroy the cancer cells can have a disastrous impact on Camryn's young body. Indeed, after induction, the cancer itself becomes less of a concern than the side effects created by the drugs: dangerous infections that Camryn's body cannot fight because the cancer has destroyed her white blood cells; fluid retention, weight gain, and swelling that impact her ability to move and breathe; kidney damage and other organ damage if the toxic drugs cannot be flushed out of the system quickly enough. And the mood swings: from happy, calm two-year-old to an irritable, angry, and uncontrollable steroid-inflamed, "demon-possessed monster" in the blink of an eye.
How do you explain all of this to a two-year-old? How do you tell her that the chest x-ray, which requires her to be physically locked into position with her arms held up in the air, is necessary, even though it absolutely terrifies her? How do you manage the insomnia, the uncontrollable anger, and the insatiable hunger cravings brought about by the steroids? How can you reassure her that the needles, tests, and procedures are all designed to make her feel better later, even though they are making her feel awful now?
For Camryn's family, these questions have been especially difficult to answer because of their own doubts about the long-term impact of Camryn's treatment on her young body. The toxicity of the drugs and the visible short-term impact on her body are terrifying enough, but they know that the long-term side effects—particularly infertility and/or relapse with secondary cancer (especially acute myeloid leukemia, or AML)—are potentially worse. As Camryn's mom so clearly states, "there's no right answer" to any of these difficult questions. All they can do is cope with whatever each day throws at them, find strength in the support of family and friends, and believe that they are doing everything in their power to return Camryn to health and happiness.
More about Childhood Leukemia Cancers:
Learn More About the Different Types of Childhood Cancers:
About the American Childhood Cancer Organization
The American Childhood Cancer Organization (ACCO) is a non-profit charity dedicated to helping kids with cancer and their families navigate the difficult journey from cancer diagnosis through survivorship. Internationally, the ACCO is the sole US member of Childhood Cancer International (CCI), the largest patient-support organization for childhood cancer in the world. Here in the United States, the ACCO promotes the critical importance of ensuring continued funding into new and better treatment protocols for childhood cancer.  And most importantly, the ACCO is focused on the children: developing and providing educational tools for children fighting cancer and their families, empowering them in their understanding of childhood cancer and the medical decisions they must make during this difficult journey. All of ACCO's resources are available free of charge for families coping with childhood cancer.
For additional information about childhood cancer or on the ACCO, or to order resources for you or your child, please visit our website at www.acco.org.
To submit a Gold Ribbon Hero's story, please Click Here. 
For additional information about childhood cancer or on the ACCO, or to order resources for you or your child, please visit our website at www.acco.org , call 855.858.2226 or visit:
Want To Read American Childhood Cancer Organization On Your Phone? Click the NoteStream logo: