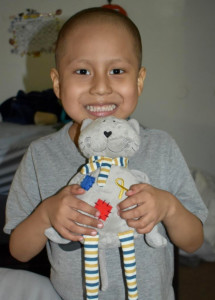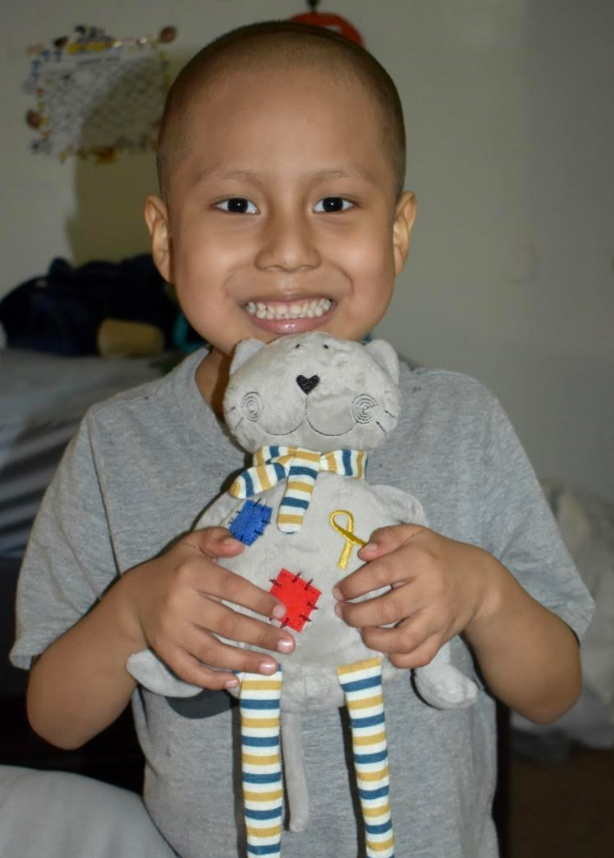 Meet Pedro, a 5-year-old warrior turning 6 this December. Pedro is one of three children in the Curiel family and is suffering from T Cell Acute Lymphoblastic leukemia (ALL). He is receiving delayed intensification treatments in California with his mom and siblings by his side.
"The past seven months have been the most aggressive chemo then he will go to maintenance where every other week he will receive chemo and eventually getting oral chemo which is not as intense," his mom, Vilma notes. Vilma said that he's had muscular stiffness from the new chemo which made him unable to walk and he did not want to get out of bed.  "I think this is the most scary part of treatment. After 24 hours he started limping and getting back to his usual routine."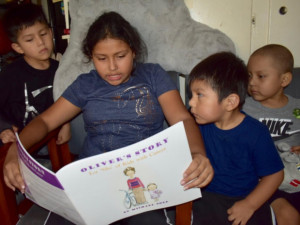 When he's not receiving treatment, he is found drawing treasure maps around the house. Vilma said that he loves to draw these maps and hide his "treasure" and have his two brothers go find it! He started homeschooling in August, and he can now read a full sentence. He is expected to return to school after flu season.  
Pedro is currently in remission and maintenance will continue for the next three years.