Meet King, a 7 year old Acute Lymphoblastic Leukemia survivor and a childhood cancer advocate!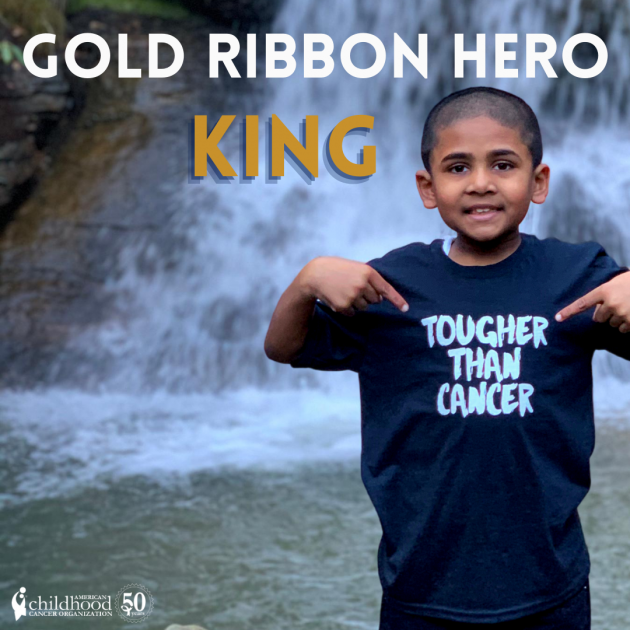 At just two years old, King was very pale and constantly required blood transfusions. At first, King's family was told that he had a lifelong incurable blood disorder and to follow up with a hematologist and oncologist. At the follow up visit, King's family was told that there was something concerning in the blood sample. He was then diagnosed with Acute Lymphoblastic Leukemia.
King was put on daily chemotherapy from June 2016 through October 2019 and as a result he took 75 chemotherapy pills a month. He took a total of 14 pills per day including steroids, chemotherapy, anti nausea, and many more. 
King has an enzyme deficiency called G6PD which complicates treatment. Glucose-6-phosphate dehydrogenase (G6PD) is an enzyme that protects blood cells. King's body does not produce enough G6PD to protect his red blood cells, therefore he is deficient.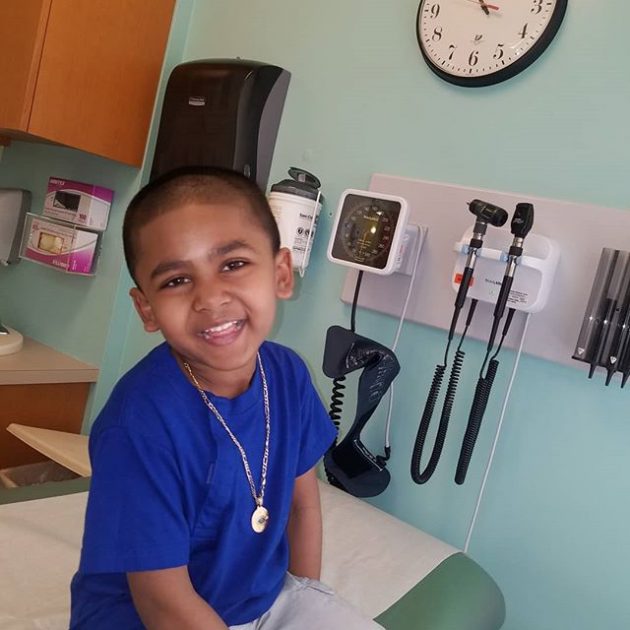 Treatment consisted of countless spinal taps, blood and platelet transfusions and he suffered from vincristine toxicity which left him unable to walk for months. At 3 years old, King had to relearn how to walk and talk. Other complications included PTSD, mouth sores and brain swelling with loss of white brain matter. 
On October 21, 2019, King took his last chemotherapy pill in Times Square! He appeared on Good Morning America in celebration of his last day of chemo! 
King is more than a cancer survivor! He's an advocate, a model and raises money and awareness for childhood cancer. King likes to make others smile and he does this by delivering toys to kids with cancer. When King grows up, he dreams of being a professional model, artist, basketball player and chef! 
This childhood cancer advocate celebrated his 7th birthday on August 18th! Please help ACCO send birthday wishes to King! 
Learn more about ALL: https://www.acco.org/blog/what-are-the-signs-and-symptoms-of-childhood-leukemia-cancer/
Learn more about King's journey: https://www.kingfightscancer.com
Together, we can make a difference.
Donate today… because kids can't fight cancer alone
®
.