Meet Justin, a 3 year old Acute Myelogenous Leukemia survivor!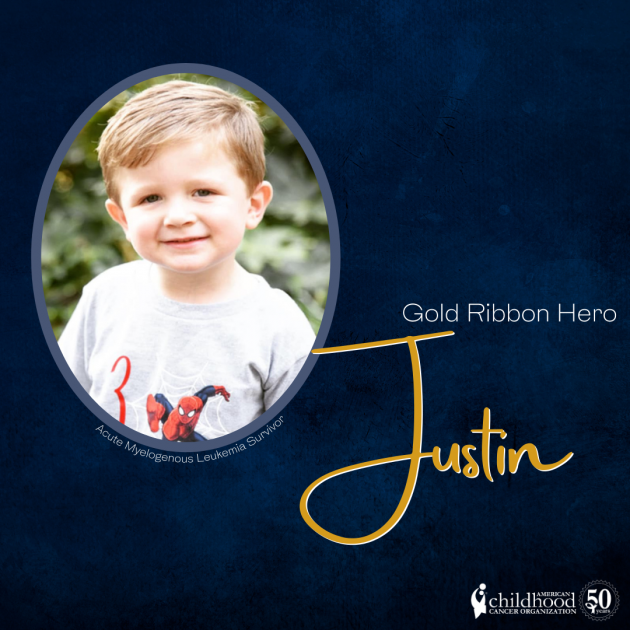 At 10 weeks old, Justin had a cyst on his left wrist accompanied with blue and purple spots. His parents took him to Our Lady of the Lakes in Baton Rouge and then transferred to St. Jude. 
Justin underwent 5 rounds of chemotherapy and as a result he sustained chemical burns to his face and head. While in treatment, he had e. coli , sepsis and meningitis. As a result, he was put on a ventilator for three days. "We were scared our child was going to die," remembers Jenna, Justin's mother. 
At 10 months old, Justin was considered to have no evidence of disease and in 2021, he turned 3 years old. Please help ACCO send well wishes to Justin and his family! 
Follow Justin's story @BabyJustinsJourney on Facebook.
Learn more about AML: https://www.acco.org/childhood-leukemias/
Together, we can make a difference.
Donate today… because kids can't fight cancer alone
®
.