Meet Jazlyn, an 8 year old medulloblastoma warrior!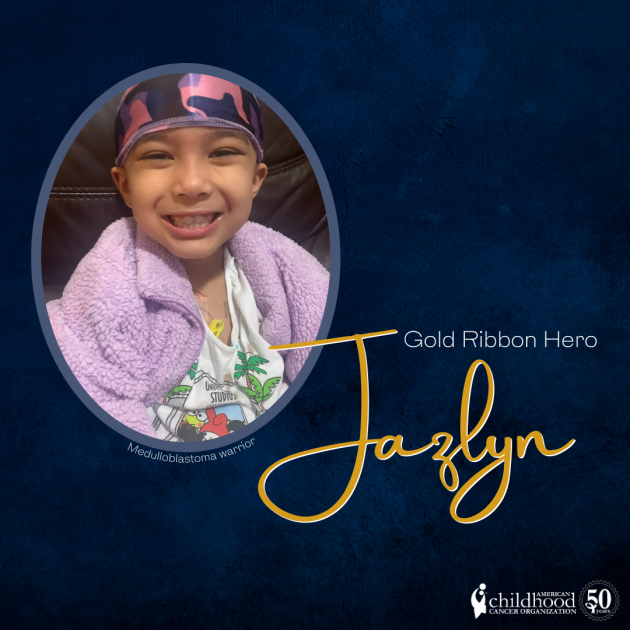 When Jazlyn was 7 years old, she started experiencing problems with concentration and extreme lethargy. She was also very clumsy and slurred her speech. "We went to work and when we came home, our child was complaining about a headache. We took her to the doctor and the next thing we know, we were told she had a tumor in her cerebellum" remembers Jasmine, Jazlyn's mother. Jasmine said that she wanted to hide after receiving the diagnosis of medulloblastoma. 
Treatment started immediately with radiation and chemotherapy. "She is currently going through treatment and has been handling it so amazing. She is my gold ribbon hero and one of the toughest kids I know. She's such a beautiful and strong child." According to Jasmine, Jazlyn has experienced a lack of appetite and vomiting but it seems to be getting better. 
Jazlyn is an artistic little girl who loves to do arts and crafts. She loves to be independent and play. She is currently undergoing radiation at the NY proton center. 
Learn more about medulloblastoma here: https://www.acco.org/blog/brain-tumors-in-children/
Together, we can make a difference.
Donate today… because kids can't fight cancer alone
®
.