Meet Gage, an outside-loving four year old acute lymphoblastic leukemia survivor!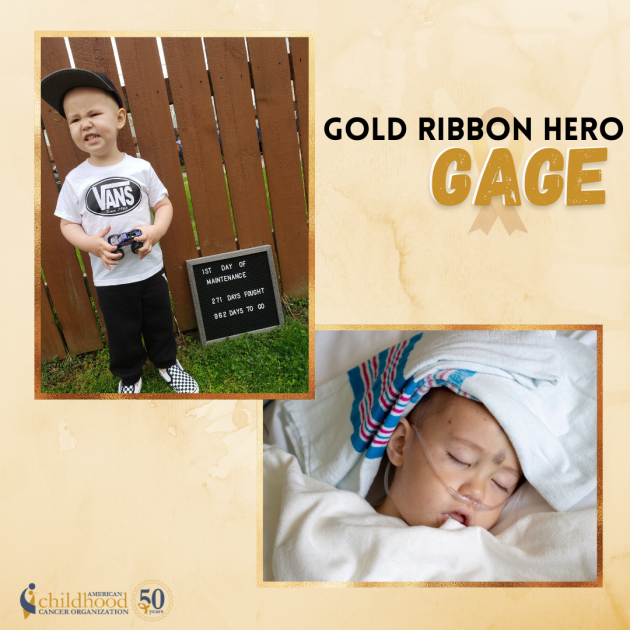 At just two years old, Gage was diagnosed with acute lymphoblastic leukemia (ALL). When Gage started bruising and displayed signs of petechiae, his parents knew something was wrong. Petechiae is the appearance of tiny purple, red or brown spots on the skin. Gage's parents were in disbelief and felt numb when they got the diagnosis. 
Treatment started immediately including 3 and a half years of chemotherapy, port placement surgery, bone marrow biopsy and 18 spinal taps. He has had several side effects of all of the drugs but continues to keep a smile on his face.
"He probably won't remember much of his journey but it will forever be with me," remembers Gage's mother, Brandy. Gage has faced cancer head on and it's been a scary journey but her remains upbeat and hasn't let his battle get him down. 
Learn more about ALL: https://www.acco.org/blog/what-are-the-signs-and-symptoms-of-childhood-leukemia-cancer/
Together, we can make a difference.
Donate today… because kids can't fight cancer alone
®
.