Meet Abby, a 7-year-old childhood cancer warrior and artist at heart. Her sweet and determined disposition have helped her fight for her life against Medulloblastoma.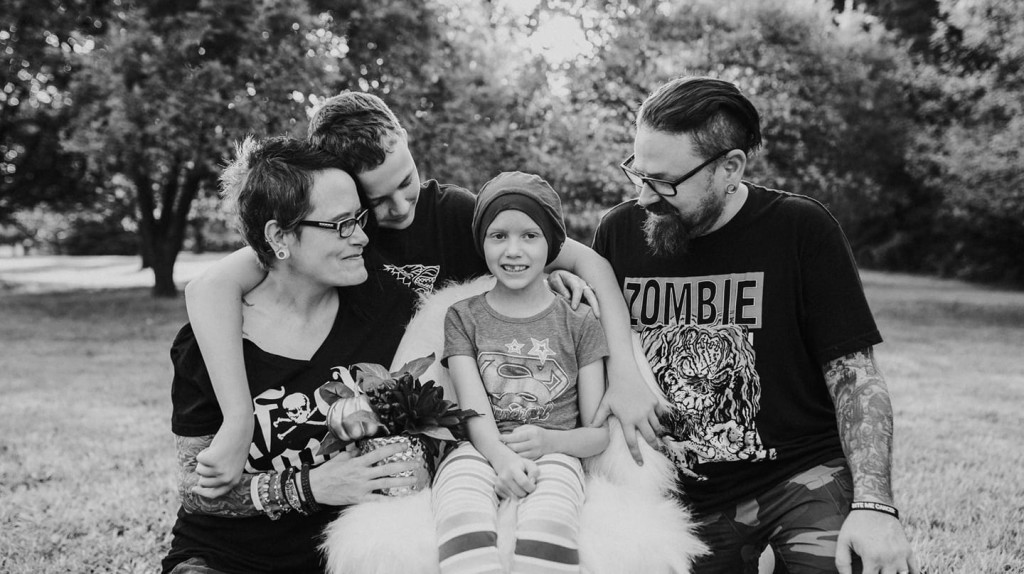 When Abby was just 6-years-old, her parents began to notice some changes in her concentration which led doctors to evaluate her for ADHD. After several failed medications and Abby complaining she didn't like the way they made her feel, her mother Debbie decided to discontinue use. After Abby's condition worsened, her parents took her to see the pediatrician. Their pediatrician was concerned so they recommended a neurological consultation. While waiting for the neurologist to come in, Abby got sick several times but the doctor brushed it off. The pediatrician followed up with the family that night and urged Debbie to get Abby to the ER that evening for a CT scan.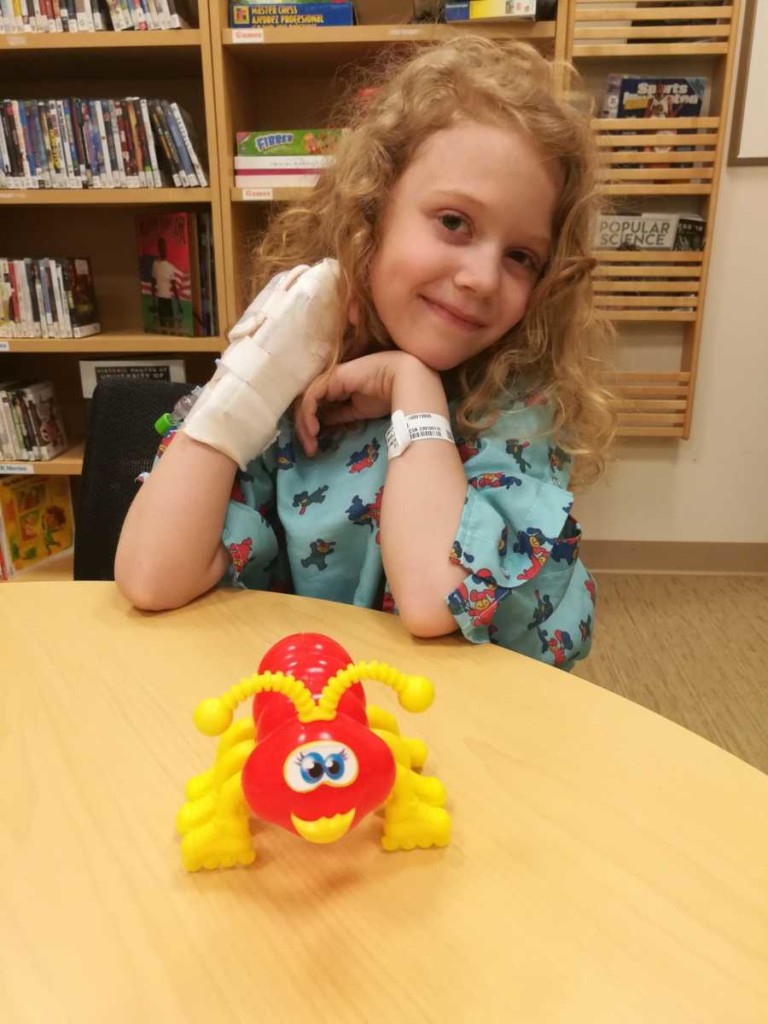 On May 3, 2018 Abby was diagnosed with a tumor in her brain. Debbie remembers, "We went into this room that felt like it was smaller than a cardboard box. That is when I heard the words, 'Your daughter has a tumor in her brain. From where it is, I am thinking it is a cancer that children are known to get. I screamed, 'No no no no!' I left the room and went outside and screamed into the silent parking lot. I couldn't breathe, my heart felt like it might burst. I called my mom and we cried together. I felt my whole self being thrown into a hellish nightmare, one I couldn't leave, but one that could possibly take my beautiful daughter away. I don't know how, but I came back into the room."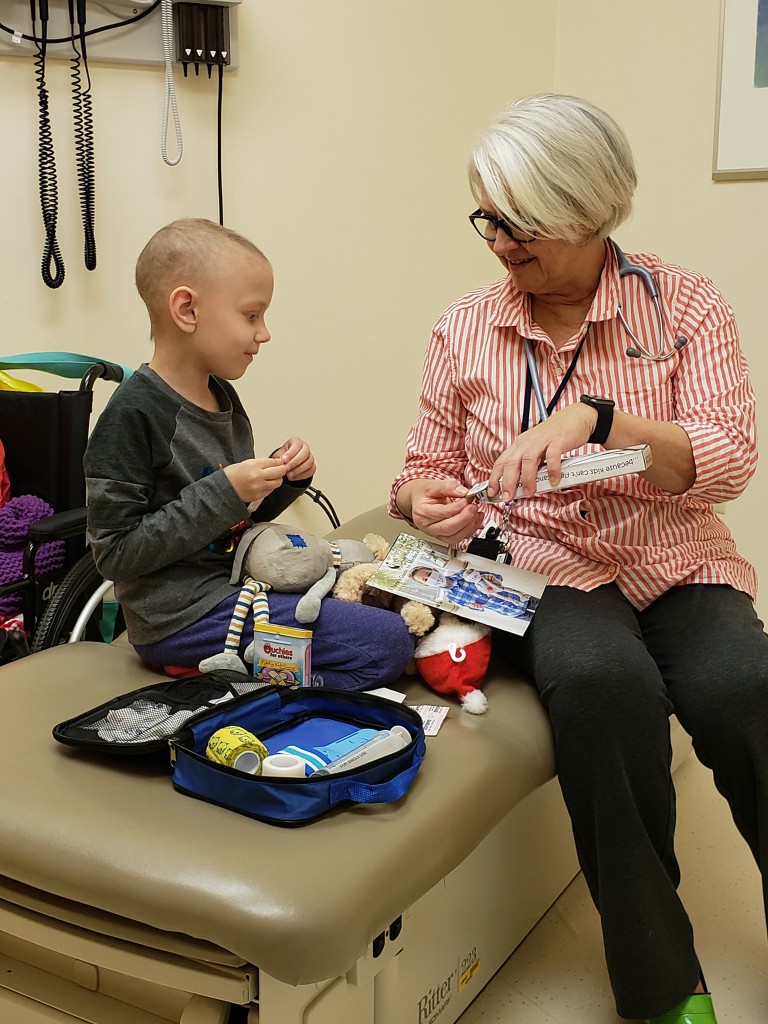 After collecting herself, Debbie went back into the room and looked at Abby. She took a deep breath and prepared to tell Abby what was going on. Innocently, Abby looked at her mom and said, "Are they going to get it out?" Abby was then transferred to  C. S. Mott Children's Hospital in Ann Arbor, Michigan where surgeons quickly performed a biopsy and treatments began the very next day. On May 7th, just four days after being diagnosed, doctors performed a full resection of her brain taking four hours to complete. As a result of the brain cancer, she has a condition known as Pos Fossa syndrome – effects that will never go away. She experiences delayed learning, anger, frustration and confusion.  Abby decided that if she couldn't use her right hand, she would use her left and retrain her brain.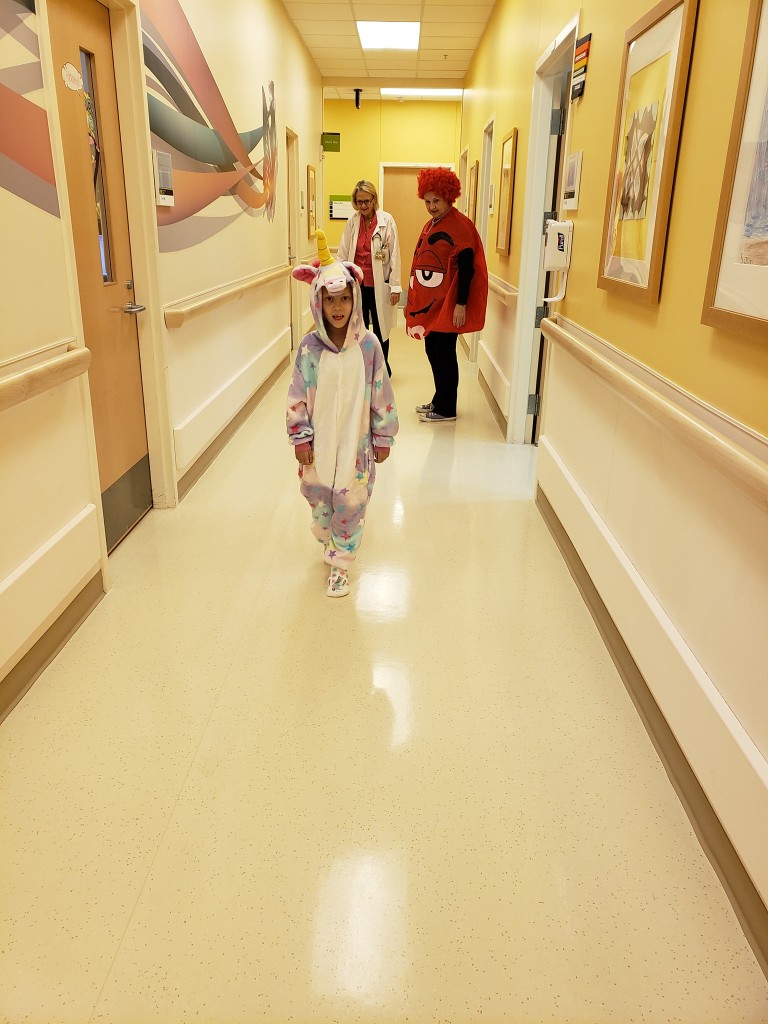 Radiation started just after Abby's 7th birthday. After a few treatments, Abby's scalp began to become sore so Debbie knew it was time to cut her hair shorter. Later, the radiation would take her hair. The harsh treatments made Abby see flashes of light and smell weird smells. These treatments required her to be face down and strapped to a board, which Abby did not like. Abby was able to ring the bell on July 19th after 30 rounds of radiation. On August 28, 2018, Abby started maintenance chemotherapy which will last until July 2019.
Throughout treatment, "Abby has remained an amazing pillar of positivity and courage," according to Debbie. She struggles with not being able to go to school and misses her friends but she is maintaining her positive attitude.  "She's my shining star. My superhero and when she smiles it lights up my heart and the room. We will fight and we will win."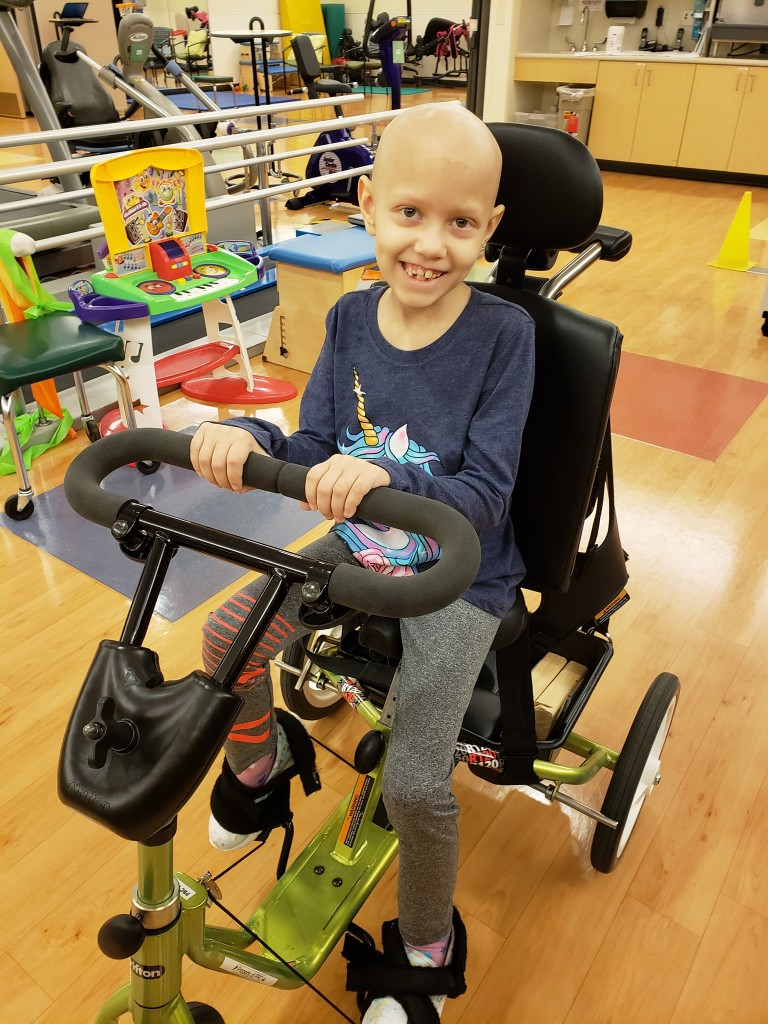 You can follow more of Abby's story on her facebook page: https://www.facebook.com/Abbys-Army-Fighters-463842050777912/
To support childhood cancer fighters like Abby: https://www.acco.org/donate/
Together, we can make a difference.
Donate today because kids can't fight cancer alone
®
.

About American Childhood Cancer Organization
The American Childhood Cancer Organization was founded in 1970 by parents of children and adolescents diagnosed with cancer. As the nation's oldest and largest grassroots organization dedicated to childhood cancer, ACCO is committed to shaping policy, supporting research, raising awareness, and providing free educational resources to kids with cancer, survivors, and their families. Additionally, ACCO is the sole U.S. member of Childhood Cancer International (CCI) and has helped support more than half a million families over the past 50 years. Help make childhood cancer a national health priority because kids can't fight cancer alone®. 
For more information about how ACCO can help your family, call 855.858.2226 or visit: