Who is the American Childhood Cancer Organization? 
The American Childhood Cancer Organization, also known as ACCO, is the oldest and largest grassroot childhood cancer organization. Started by a passionate and devoted network of parents and advocates dedicated to giving children and their families facing a childhood cancer diagnosis a voice, ACCO has helped over half a million kids and families facing childhood cancer.
Why do we believe so strongly that children with cancer need a voice? Because not very long ago, childhood cancer was almost always fatal and it was not talked about it. Candlelighters (as ACCO was originally called) has been a strong force behind how we, as a society, support children with cancer and their families these days. 
Yet our work is not done. Childhood cancer remains the number one disease killer of children in the U.S. and the second leading cause of childhood death after unintentional accidents. While outcomes have improved drastically, today's treatment options remain highly toxic and most childhood cancer survivors face a lifetime of health problems stemming directly from cancer treatment. And most importantly, the cancer journey continues to be long and difficult—physically, financially, and emotionally—for children and families alike.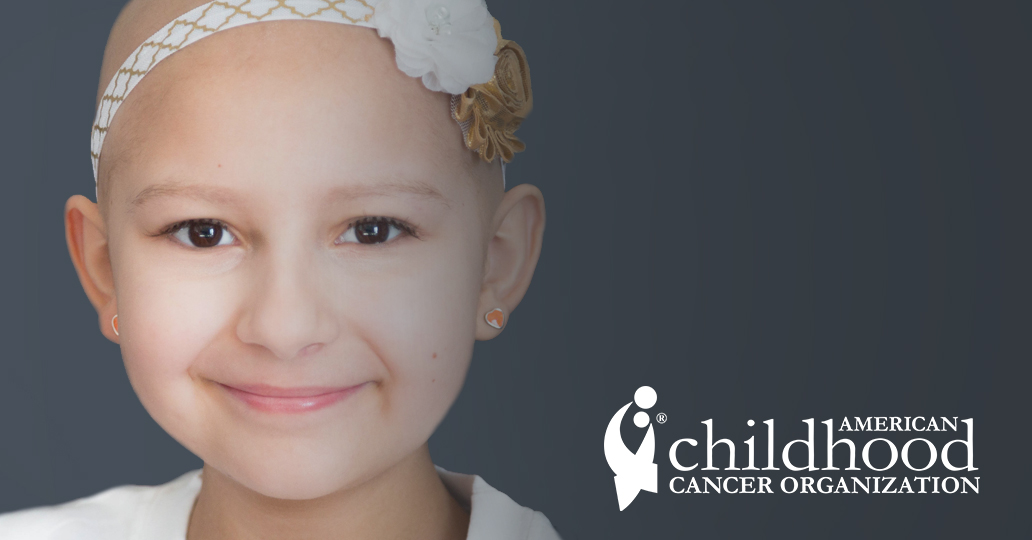 So here at ACCO, we continue our multifaceted efforts to empower childhood cancer families and give childhood cancer warriors a voice across the country and around the globe! 
What Does ACCO Do
Our mission is a straightforward one: to advocate for and support children and their families throughout their cancer journey, from diagnosis to survivorship. 
We provide free resources designed to help children and families navigate childhood cancer 
Our specially-developed resources, such as Cozy Cat, Medical Play Kit, Comfort Kit, and Hero Beads, as well as a vast library of books and educational materials, help children, siblings, and families understand and navigate the complex physical and emotional challenges of a childhood cancer diagnosis.
Our resources are offered free of charge to families facing childhood cancer. Order your resources today. 
We advocate to make childhood cancer a legislative priority 
ACCO is dedicated to shaping and promoting state-level, national, and international policies that make childhood cancer a child health priority, including legislation that promotes research into more effective and less toxic treatment options and improved access to affordable health care in the U.S. and abroad.
Join us in our advocacy efforts.
We promote greater awareness and understanding of childhood cancer
Did you know that ACCO designed the gold ribbon as THE symbol for childhood cancer? We are proud of the success our efforts have had bringing childhood cancer to the forefront of public awareness through Go Gold!® campaigns such as the Gold Ribbon, as well as the dedication of September as Childhood Cancer Awareness Month. 
Help spread awareness with a Go Gold event or fundraiser!
We facilitate fundraising for families seeking to give back to the childhood cancer community
Our Founding Hope program empowers families to honor their child with a fundraising program – it's like having your own non-profit without the pressure of running one. With your own webpage to raise money in your child's name, you also have the freedom to choose where the money is allocated. 
Learn more about the Founding Hope program and how to start one.
Why We Do What We Do
Why is our mission so important? Because kids can't fight cancer alone!®
And we can't do it alone either!  Thank YOU for helping us ensure kids with cancer live long, healthy lives.
Whether you know a child with cancer, have been moved by a child's story, or simply want to help, there are so many more ways you can get involved outside of the ones listed above! For more information on ways to help, visit: www.acco.org/get-involved
Together, we can make a difference.
Donate today because kids can't fight cancer alone
®
.

About American Childhood Cancer Organization
The American Childhood Cancer Organization was founded in 1970 by parents of children and adolescents diagnosed with cancer. As the nation's oldest and largest grassroots organization dedicated to childhood cancer, ACCO is committed to shaping policy, supporting research, raising awareness, and providing free educational resources to kids with cancer, survivors, and their families. Additionally, ACCO is the sole U.S. member of Childhood Cancer International (CCI) and has helped support more than half a million families over the past 50 years. Help make childhood cancer a national health priority because kids can't fight cancer alone®. 
For more information about how ACCO can help your family, call 855.858.2226 or visit: