We'd like you to meet Ruth Hoffman, the CEO of the American Childhood Cancer Organization.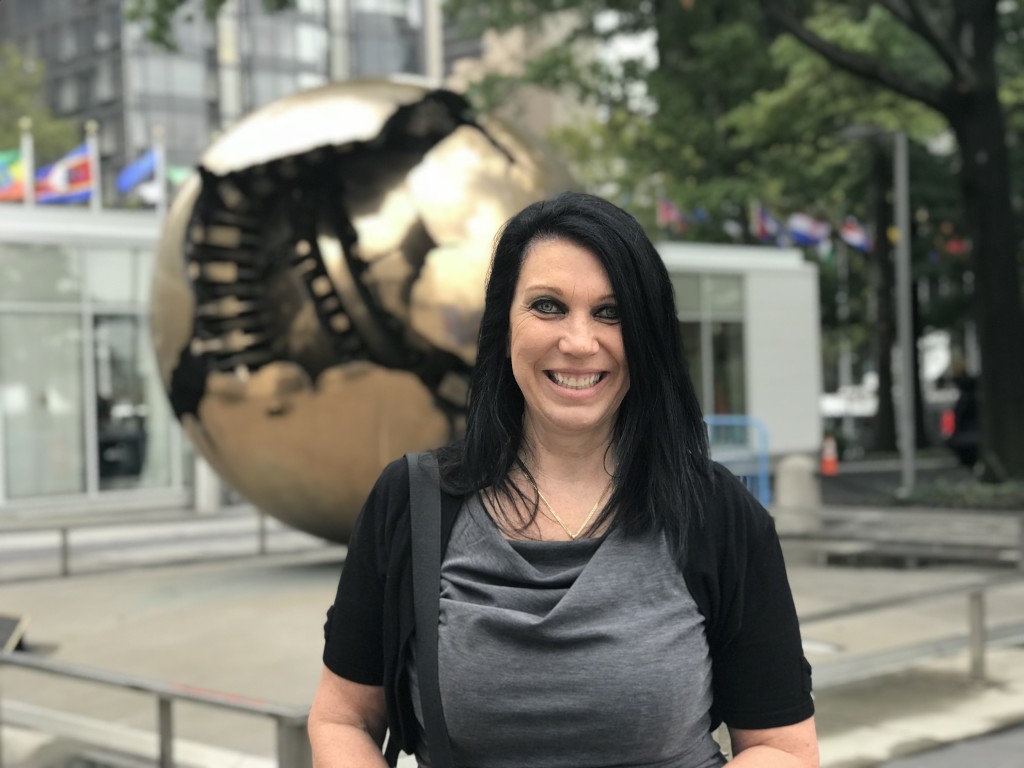 Some of you may have read about Ruth or read her work; some of you may have had the opportunity to meet her in person. After all, she has been the CEO of the American Childhood Cancer Organization for 20 years! Her personal connection to so many families in the childhood cancer community has helped to define ACCO's unique voice and has shaped its success as a pediatric cancer foundation.
We sat down with Ruth for a Q&A about her thoughts on her amazing career and on her vision for ACCO!   
What inspired you to become an advocate for parents and families coping with childhood cancer?
Thirty-two years ago my own 7-year-old daughter was diagnosed with cancer—acute myelogenous leukemia (AML). At that time, families of children with cancer fought this disease  very much alone. There was no internet to search for the latest childhood cancer treatments, no online support groups, no resources for children and their families to help them understand how to fight or who to turn to, no gold ribbon, no corporations raising awareness; in other words…no childhood cancer movement.
Through the efforts of parents in the U.S. and around the world, that began to change. I am proud to have been one of a small group of women who came up with the idea of the gold ribbon in 1998 – a symbol of childhood cancer which has now been embraced around the world.  
Of all the resources that ACCO offers to children and families, which is your personal favorite?
I am proud of all of our comprehensive childhood cancer resources, born out of parents' frustration with the lack of readily-available and easy-to-digest information. I am particularly grateful for the booklet, "A Parent's Guide to Clinical Trials," as it was funded by a childhood cancer mom who lost her daughter to cancer, who was committed to ensuring that parents understand what clinical trials are and why they are so important. 
When parents write to let me know that their child related to our book "Marvelous Marleigh" or felt empowered to face cancer treatments after playing with ACCO's Medical Play Kit, there is an inner peace that I feel knowing that I played a role in making a family's journey a bit easier as a result of these important resources.
What is the accomplishment you are most proud of in your career?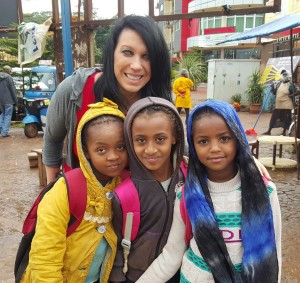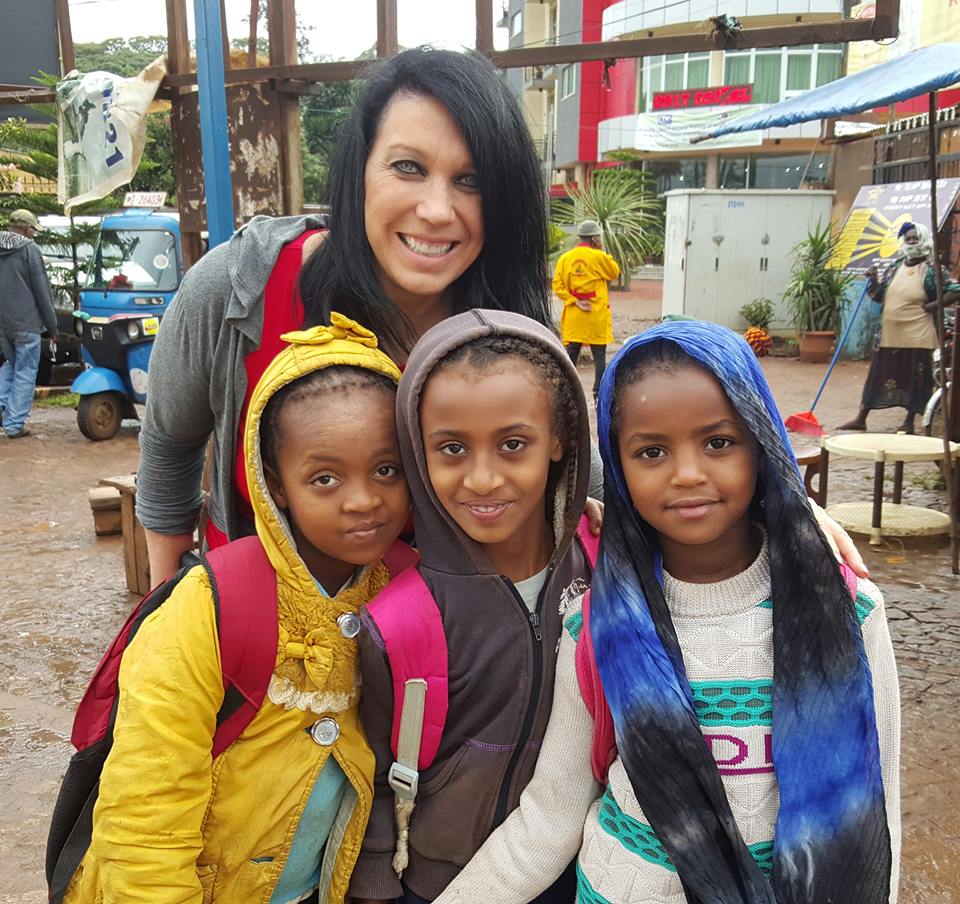 My first real exposure to the enormous needs of children in low and middle income  countries (LMICs) came when I was asked to mentor a childhood cancer palliative care program in Bangladesh. Seeing children with little hope for a cure, dying in pain, led to a personal commitment that all children deserve the right to have access to childhood cancer treatment and cures, regardless of where they were born. 
Through ACCO donor funds, I have been able to work with key global partners to develop a nutrition support program for children being treated for cancer in Ethiopia, and also recently facilitated the donation of 17,000 vials of chemotherapy to Black Lion Hospital in Addis Ababa to ensure access to essential medicines. Working alongside the WHO and a colleague at Sick Children's Hospital in Toronto, we are conducting research that will identify the barriers to access of essential medicines to treat children with cancer in five East African countries. Knowing that there are children alive today in those countries because of my personal cancer journey is one of the things I am proudest of in my life.
Do you ever get frustrated with the slow pace of change, especially when trying to shape policy, and if so, how do you cope with that frustration?
In 32 years there have been times when it felt like we as parents have had to fight this battle for our children using old technology and crude battle armor. Seeing huge strides in drug development for adult cancer and so little in comparison for children has been difficult. It is mind boggling and disturbing to know that a child diagnosed with AML today will be treated pretty much the same way that my daughter was 32 years ago.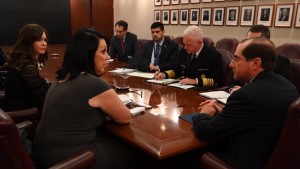 While there has been an increase in the overall survival rate of childhood cancer in developed countries, there are still too many children who have little chance for a cure in America as well as the majority of children diagnosed in LMIC's. That's just wrong, and it is hard at times to stay focused on the importance of not confronting those in leadership but instead focusing on collaboration towards an increased commitment to childhood cancer as a child health priority.  
What is your vision for ACCO moving forward?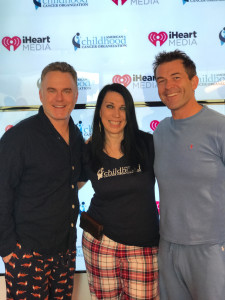 The year 2020 will be the 50th anniversary of ACCO. I can't underscore enough the value of ensuring that parents are engaged as equal partners in the work that we continue to do together to save our children's lives. 
I look forward to more corporate partners and classrooms across the country embracing this cause to GO GOLD®. I envision a day when PJammin® becomes a national day of awareness across our country. I envision a day when the pharmaceutical industry works together to develop new drugs to treat childhood cancers with the focus on saving children's lives, not building wealth. And I envision a day when government leadership truly embraces childhood cancer as a global child health priority. 
We have come SO far as a movement and a cause but we still have SO far to go.
Learn how YOU can get involved with the American Childhood Cancer Organization and make a difference for kids with cancer. GET INVOLVED
Together, we can make a difference. Donate today because kids can't fight cancer alone
®
.

About American Childhood Cancer Organization
The American Childhood Cancer Organization was founded in 1970 by parents of children and adolescents diagnosed with cancer. As the nation's oldest and largest grassroots organization dedicated to childhood cancer, ACCO is committed to shaping policy, supporting research, raising awareness, and providing free educational resources to kids with cancer, survivors, and their families. Additionally, ACCO is the sole U.S. member of Childhood Cancer International (CCI) and has helped support more than half a million families over the past 50 years. Help make childhood cancer a national health priority because kids can't fight cancer alone®. 
For more information about how ACCO can help your family, call 855.858.2226 or visit: