Meet Charlotte, 2021 ACCO + Jel Sert Ambassador. Charlotte is a 13 year old osteosarcoma warrior who loves painting and drawing.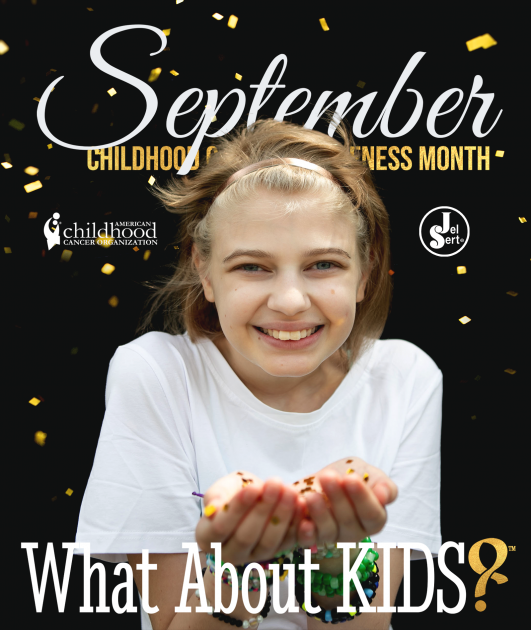 When Charlotte was first diagnosed, she was experiencing debilitating pain in her hip which prevented her from walking or standing up straight. An MRI revealed a spinal fracture. Charlotte's  mother, Kirsten remembers, "I was instructed to take Charlotte to the emergency room to start the process of more testing. She was admitted and a biopsy confirmed her LCH diagnosis." Charlotte has had two major back surgeries to repair and stabilize her spine.  She will be in treatment now through this November. 
"Charlotte has had such an amazing attitude throughout this journey. She has been able to tolerate so much more than any kid should have to. People always comment on her smile, which she manages to show even on hard days." 
ACCO works tirelessly to identify and reduce the disparity between adult and childhood cancer research and treatment. We must continue to ask, "What About Kids?™" Together, we can make childhood cancer a state health priority in funding and policies for kids fighting cancer and long-term childhood cancer survivors.