The decorations are shining and the music is jingling: the beauty and magic of the holiday season is here! And once again, it's time to think about how to show your affection for all the special people in your life. We know how tough finding the perfect gift can be, so we suggest a different gift-giving routine this year by giving a gift that will not only make your loved ones feel loved but will also make a difference for children with cancer!
Here are 8 great ideas for gifts that are fun to give, amazing to receive, and a caring and thoughtful way to make the lives of kids with cancer a little brighter this holiday season!
PSST, just for you – Use promo codes BLACKFRIDAY40 & CYBERMONDAY40 for 40% off in our store on those days!
The Gift of Giving: Make a Donation to ACCO
Instead of spending money on yet another gift card that will lie around unused in a drawer, make your financial gift really count! Consider making a donation to ACCO in the name of your special loved one. That thoughtful contribution will enable us to provide free resources–like Cozy the Port-a-Cat and the Medical Play Kit–to kids with cancer. It's practically a gift in itself!
Cozy and Color-me Cozy Coloring Book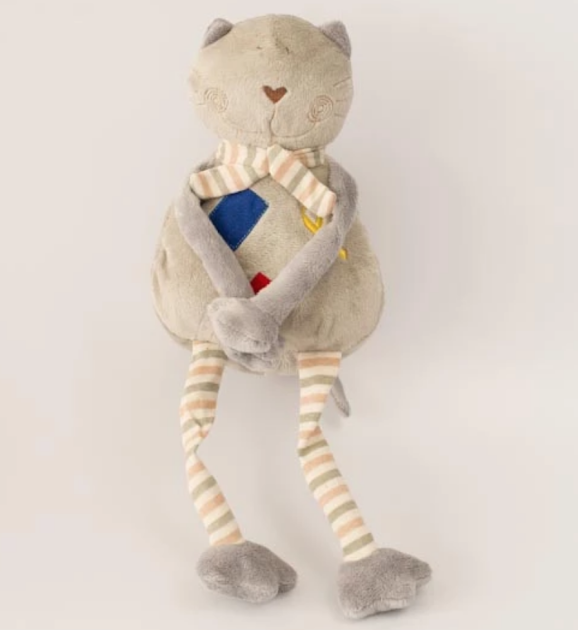 Every child loves a warm, fuzzy, stuffed friend and Cozy can be an extra special friend for your child during this holiday season.  Ideal for keeping your child company, Cozy is also a special teaching tool designed to help children cope with the many procedures common during treatment. Especially when paired with our inspiring Color-Me Cozy coloring book, Cozy is the perfect gift for a child in treatment, for a sibling or friend of a childhood cancer warrior, or just for that special child who loves to hug a furry friend! Order Cozy the Cat and Color-Me-Cozy for your special child.
Ultra Soft Awareness Blanket
Everyone loves snuggling up under a cozy blanket during the long, cold winter nights! Our large, ultra-soft blanket is big enough for the whole family and so soft it will quickly become a family favorite. Best of all, it features the ACCO blue and gold logo, and the proceeds of your purchase will help us provide free educational resources to kids with cancer and their family. Purchase An ACCO Awareness Blanket Here
Go Gold™ Scrunchies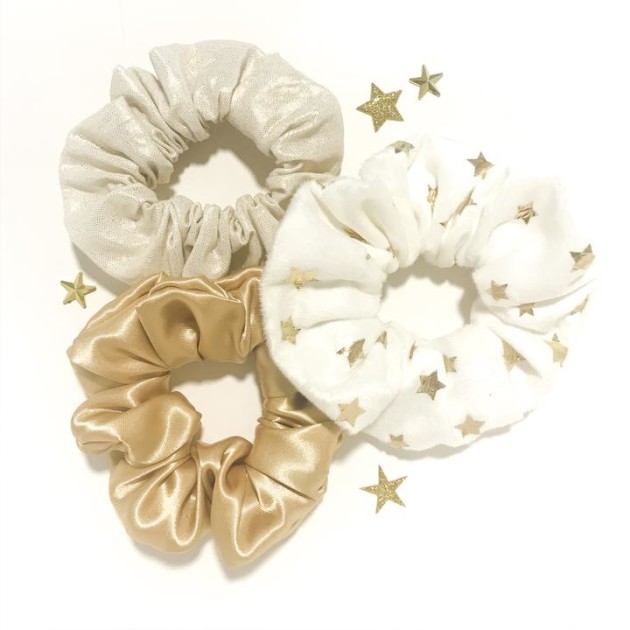 Hair scrunchies are chic and useful all at the same time! A gold- or pearl-colored satin scrunchie can dress up any holiday updo, while a "You're My Star" scrunchie will make a special friend feel really special! Our partners at Sunflower Girl Scrunchies make beautiful, Go Gold™ scrunchies and donate 50% of the proceeds of all sales to ACCO. Give the Gift of a Go Gold™ Scrunchie Set
Mother and Child Lapel Pin
Holiday galas, office parties, and intimate family gatherings: there's always a reason to look your best during the holidays and nothing dresses up a holiday outfit better than gold! Our gold ACCO logo pin, in the heart-warming shape of a mother and child, will help your loved ones show their support for ACCO and the fight against childhood cancer while looking their best! Give the Gift of Gold
Headbands of Hope

Headbands symbolize so much for kids with cancer, and they make great holiday gifts as well! For every beautiful headband you buy through Headbands of Hope, they donate one to us, enabling ACCO to provide free headbands to children with cancer. So buy enough for all the special friends in your life! They'll get a great gift and you'll get the delightful satisfaction of knowing you've helped make a child with cancer feel special and confident this holiday season. Visit Headbands of Hope to Make Your Holiday Shopping Easy
Pedi-CURE™ Gold Nail Polish
What do little girls love more than a glittery gift for the holidays? A gold glittery gift that makes them look and feel special! A cute little bottle of glittery gold Pedi-CURE™ Gold Nail Polish is the perfect stocking stuffer for all the special glittery girls in your family, and a great way to help raise awareness about childhood cancer! AND, our signature Pedi-CURE™ Gold Nail Polish is on sale now (while supplies last), which makes it a holiday treat for you! Buy Pedi-CURE™ Gold Nail Polish from the ACCO Store
Amazon Smile
Planning to do a lot of your holiday shopping online this year? Then why not make Amazon donate to your favorite non-profit – aka ACCO – while you shop! It's simple: Visit the special ACCO Amazon Smile link before you make your purchase(s), and Amazon.com will donate 0.5% of your purchase to ACCO.

Do All Your Holiday Shopping with Amazon Smile!