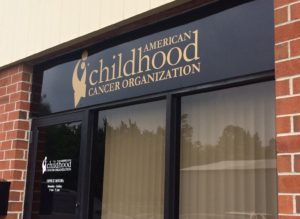 The American Childhood Cancer Organization (ACCO) has a new home! We are so excited about our new and significantly bigger office space, which we hope will enable us to continue pursuing our mission of creating and distributing critical resources to children with cancer and their families. Demand for our resources has grown so significantly that we needed both more storage space and additional room to compile, pack, and ship these resources more efficiently to families who so desperately need them as they face a cancer diagnosis. For several years, we had been attempting to squeeze ourselves into temporary storage facilities, but over the past year, it has become obvious that we simply needed a whole new space in which to grow and expand our ability to meet the needs of families in the childhood cancer community.
As anyone who has faced a move, whether personal or business, knows, it takes a lot of work! We would like to extend our sincerest thanks to the incredible team who worked so hard to make this move happen. It took many months of research, site visits, and negotiations before we finally found the perfect space for our needs, and then another month of hard work to prepare the space to fit our needs. Finally, as we open the doors of our new space, we believe we have finally found the perfect home to accommodate our staff and our growing mission, as well as our future goals!

More Room for Our Amazing Resources
One of the ACCO's core missions is to develop and distribute educational tools and learning resources designed to empower families throughout their cancer journey. When a child is diagnosed with cancer, parents and guardians are immediately thrown into a whole new world, complete with its own terminology and language, and are forced to

quickly make critical decisions that will have an immediate impact on the health and well-being of their child. And the decisions don't stop with diagnosis, but continue throughout the entire cancer journey and even beyond into survivorship. Our resources, geared for children, parents, and siblings, are designed to provide much needed information and tools to empower families throughout the decision-making process.
All of our resources are offered free of charge to families facing childhood cancer. Not only is our library of learning resources continuing to expand, but demand for these resources is growing as well. Last year, we delivered more than 45,000 individual items free of charge to families across the United States. So you can understand why we needed larger storage spaces as well as more room to compile and process all of these critical resources!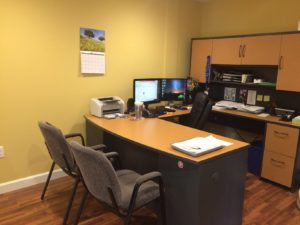 For more information about the resources we provide, please see our website at https://www.acco.org/we-can-help/
For children coping with cancer, we offer hands-on resources designed to offer children comfort and entertainment while helping them understand what happens during treatment. Our mascot "Cozy the Port-a-Cat", as well as the Comfort Kit and the Medical Play Kit, are intended to familiarize children battling cancer with the many medical instruments a
nd tests they will encounter during a typical hospital stay, empowering them with knowledge during every stage of their cancer journey.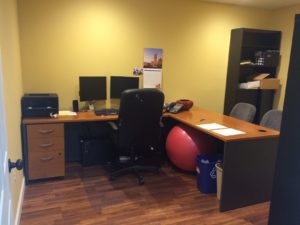 For adults and families, the ACCO has published numerous books and articles on many aspects of the cancer journey, on everything from school-related issues to late effects and survivorship issues. We have books and resources for teens and young adults battling cancer, as they face additional emotional and physical challenges above and beyond the cancer diagnosis. And finally, we have picture books available for siblings of children facing childhood cancer.
Again, all of these books and resources are available free of charge to families facing childhood cancer. To order resources, please use the form on our website at: https://www.tfaforms.com/247470
About the American Childhood Cancer Organization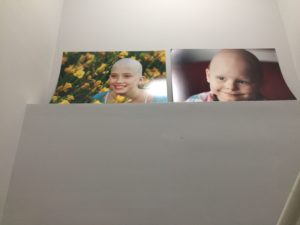 The American Childhood Cancer Organization (ACCO) is a non-profit charity dedicated to helping kids with cancer and their families navigate the difficult journey from cancer diagnosis through survivorship. Internationally, the ACCO is the sole US member of Childhood Cancer International (CCI), the largest patient-support organization for childhood cancer in the world. Here in the United States, the ACCO promotes the critical importance of ensuring continued funding into new and better treatment protocols for childhood cancer.  And most importantly, the ACCO is focused on the children: developing and providing educational tools for children fighting cancer and their families, empowering them in their understanding of childhood cancer and the medical decisions they must make during this difficult journey. All of ACCO's resources are available free of charge for families coping with childhood cancer.  
For more information about the American Childhood Cancer Organization and how we can help, call 855.858.2226 or visit:
Want To Read American Childhood Cancer Organization On Your Phone? Click the NoteStream logo: