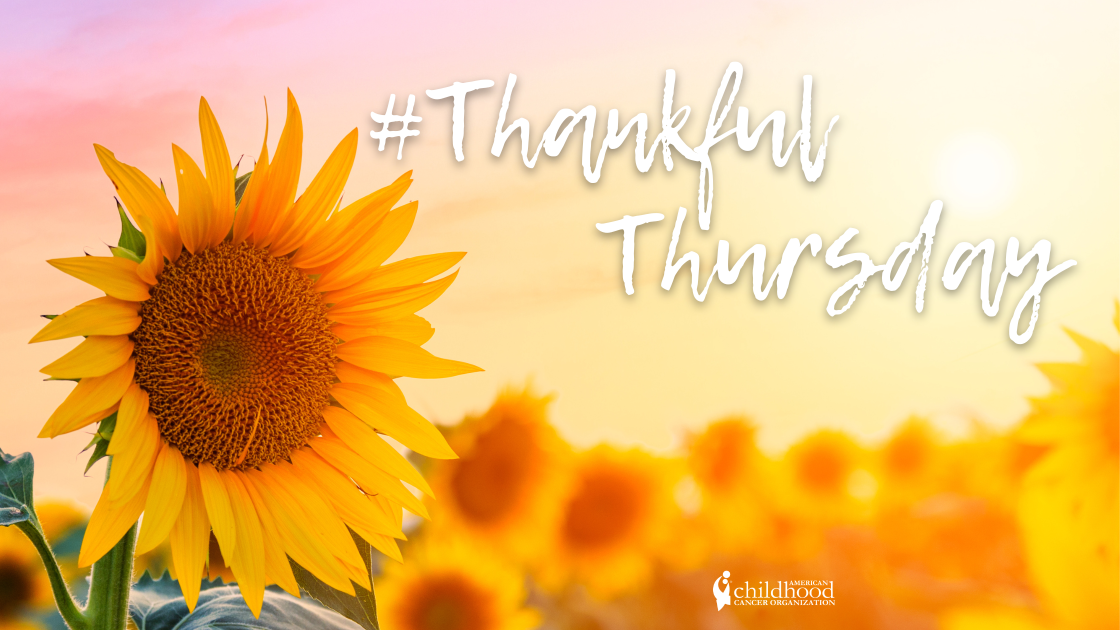 ACCO is so thankful for our event hosts. In this season of giving thanks, we want to highlight just a few of our many generous supporters. This September, ACCO was honored with more than 130 events across the United States. We were delighted to see so many first-time hosts, as well as so many experienced event-runners who had worked with us in the past! 
Last year, we received a donation from Custom Ink on behalf of Rio, an osteosarcoma fighter. Rio's friend Chloe hosted a shirt fundraiser in his honor. Rio's friends, family and community purchased shirts and wore them to school on Rio's treatment days and on any day he might need extra support. This year, Chloe continued the tradition and held another shirt fundraiser. To date, Chloe has raised a little over $3,400 for ACCO in honor of her friend. 
Every year, schools across the country partner with ACCO to raise awareness and funds for our nation's littlest cancer patients. With each event, students are proving that they can impact their community when they work together. We are so incredibly proud of every school that participated in our programs this year. 
In Texas, Tom Wilson Elementary raised more than $3,400, mostly with small donations of less than $5. We were awestruck to see what an impact they made, and we are proud and thankful for the students and community at Tom Wilson Elementary. 
Brookside Place School has hosted PJammin® events with us before, and we were happy to welcome them back this year. They raised more than $3,700 in memory of their friend Will, a forever osteosarcoma hero.
Germantown, MD brings yet another amazing story of generosity. Sixth grader Vishagan Aranganathan had a special idea for how to celebrate his birthday: he asked friends and family to donate to a gofundme page, in support of children with cancer. He successfully raised $500! 
ACCO is honored and thankful for each of our hosts who work so hard to make their events successful. We look forward to expanding our program throughout the year. If you are interested in hosting a GO GOLD® or PJammin® event, please contact Blair at bscroggs@acco.org. We'd love to work with you!