What is a Clinical Trial?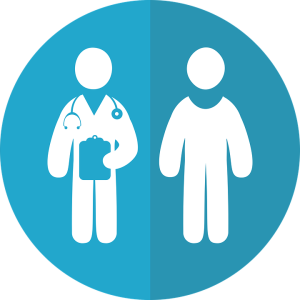 Clinical trials are a part of long-term research studies designed to develop and test potential new treatment options for cancer and other illnesses. When a team of physicians and/or scientists believes they have developed a potentially effective new treatment, they will first study the treatment in the lab, and then potentially test it on animals. If the new treatment shows promise, it may be tested in people through a multi-phase clinical trial. This is an important step in determining whether a new treatment gets government approval and can be incorporated into existing treatment protocols. Clinical trials are a critical part of the on-going fight to develop new and better treatment options for cancers, especially childhood cancers.
Is a Clinical Trial Appropriate for My Child?
More so than adult cancers, every type of childhood cancer is considered a rare disease requiring an extremely specialized treatment approach unique to that particular type of childhood cancer. Volunteering your child for participation in a clinical trial may have important benefits for both your child and for the future of childhood cancer treatment more broadly. Your child may receive the benefit of new, more effective, and less toxic medications, while researchers have the opportunity to see how effective their new treatment is.
While some clinical trials for childhood cancer may be funded by private organizations and pharmaceutical companies, most are sponsored by the federal government through the Children's Oncology Group. The trials are performed by specialists in pediatric oncology at major treatment centers around the United States (and globally), including for example St. Jude's Research Hospital, Dana Farber Cancer Center, Duke Comprehensive Cancer Center, MD Anderson, and others. The Pediatric Brain Tumor Consortium also sponsors clinical trials specifically for childhood brain tumors.
How Do I Find a Clinical Trial?
If you believe your child may benefit from participating in a clinical trial, the first step is to discuss the possibility with your child's oncology team. He or she may know of a clinical trial that would be appropriate, but if not, he or she can help guide your search, including providing information, answering your questions, and suggesting avenues of research. Do not be shy about or afraid of discussing this openly with your child's oncology team! These specialists understand the importance of clinical trials generally, and the potential benefit for your child more specifically.
The process of identifying an appropriate clinical trial can feel like a daunting process. However, staying organized and focused while walking through a few clearly-outlined steps, while discussing these options with your child's oncology team, can make the process more approachable:
Have all relevant details about your child's cancer readily available. These details will help you winnow out clinical trials that are not relevant and will help guide your conversations with trial coordinators. Work with your child's oncology team to complete the National Cancer Institute's Cancer Details Checklist, then keep this Checklist handy throughout each step of your search.
Research appropriate clinical trials. Unfortunately, because clinical trials are sponsored by a wide variety of different types of organizations, there isn't a "master database" with every single ongoing trial. However, most clinical trials for childhood cancer are sponsored by the Children's Oncology Group, so the two best places to start your search are:
Other search options include contacting one or more of the 69 NCI-Designated Cancer Centers across the Unites States; these organizations maintain lists of the clinical trials they are conducting and may be able to help you determine which ones, if any, may be appropriate for your child. Childhood cancer advocacy groups may also be able to provide helpful information as well.
Gather information on specific clinical trials relevant for your child. Look at the protocol summary for each clinical trial you believe may be relevant, and compare it to your child's Checklist. The following questions may be helpful in determining whether to pursue one or more specific trials:

What is the main objective of the clinical trial?
Does your child fit the eligibility requirements?
Where is the trial being conducted?
How long will the clinical trial run?
Contact the Trial Coordinator. Once you have found a clinical trial that may be appropriate for your child, you must contact the "trial coordinator". Usually this point of contact is included in the protocol summary. The trial coordinator will decide whether the clinical trial is appropriate for your child, and if so, help arrange a meeting with a physician who is part of the trial team. Your child's oncology team may also be able to help with this initial contact.
Participating in a clinical trial will directly impact your child's health and cancer treatment plan. Therefore, it is absolutely critical that you move forward ONLY with the knowledge and approval of your child's oncology team. Ask your child's doctor about the potential risks and benefits of participating in the trial, especially as compared to the risks and benefits of traditional treatment. Your child's team can help you decide if moving forward with a clinical trial is in the best interest of your child's short- and long-term health.
Make an Appointment. Once you and your child's doctor have decided to move forward with participation in a clinical trial, it is time to make an appointment with the trial team. The trial team will make a final determination about eligibility, help you understand all the potential risks, and define the next steps in your child's treatment.
About American Childhood Cancer Organization
American Childhood Cancer Organization (ACCO) is a non-profit charity dedicated to helping kids with cancer and their families navigate the difficult journey from cancer diagnosis through survivorship. Internationally, ACCO is the sole U.S. member of Childhood Cancer International (CCI), the largest patient-support organization for childhood cancer in the world. Here in the United States, ACCO promotes the critical importance of ensuring continued funding into new and better treatment protocols for childhood cancer.  And most importantly, ACCO is focused on the children: developing and providing educational tools for children fighting cancer and their families, empowering them in their understanding of childhood cancer and the medical decisions they must make during this difficult journey. All of ACCO's resources are available free of charge for families coping with childhood cancer.
For additional information about childhood cancer or on the ACCO, or to order resources for you or your child, please visit our website at www.acco.org , call 855.858.2226 or visit: