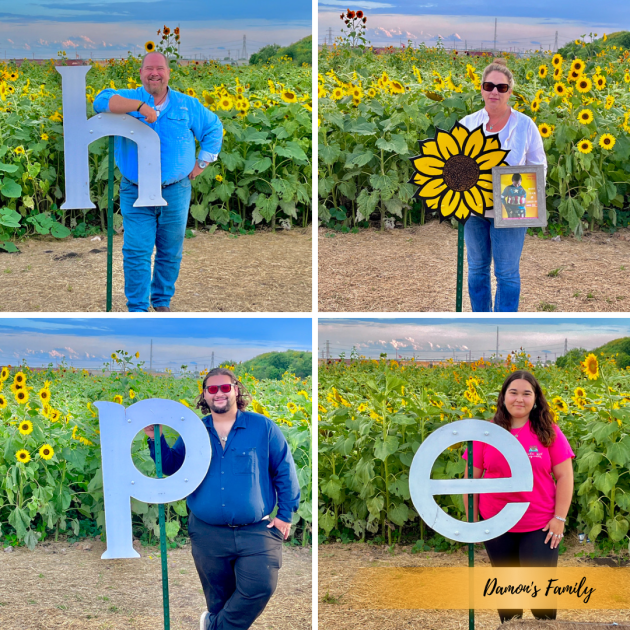 Ten acres of sunflowers bloomed this summer at Traders Village in San Antonio. The golden display was planted by Brian Billeck in honor of children battling cancer, especially his son, Damon. Sunflowers are a symbol of osteosarcoma, the disease that Damon battled. He passed away in 2018. 
In June, the sunflower field hosted the Firefly Moms, a group of women who lost children to cancer, including Damon's mother, Lisa. They brought photos of their children so that they could take pictures together.
Damon's sunny attitude was infectious. "I can do this all day!" was his regular battle cry. His story and open letter to cancer both appear here.