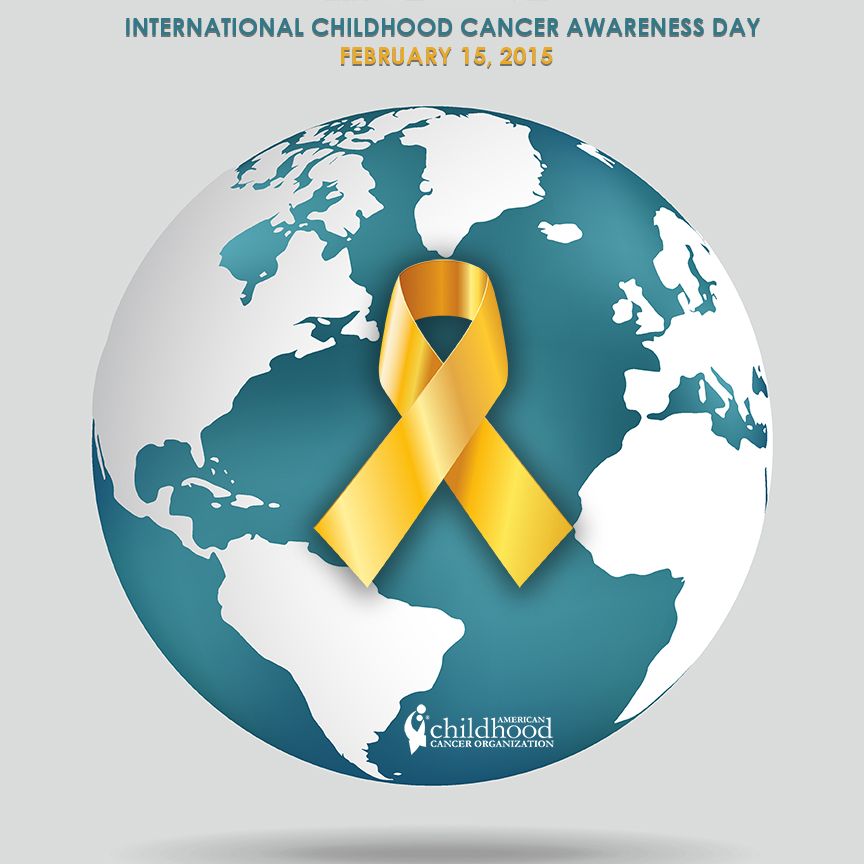 February 15, 2015 is International Childhood Cancer Awareness Day (ICCD). To honor our Childhood Cancer Warrior's from around the world, we are collecting the names of those children​ who are currently fighting or those who have fought Childhood Cancer for a new tee-shirt project to increase awareness. We will be collecting names for the next week, January 5th – 12th, and then will have the ICCD Graphic Tee-Shirt created and shared with everyone to purchase for two weeks, from January 16th – 30th. Our goal is to have the shirts to everyone by February 15th, for you to wear and help raise awareness.
To make this process easier and more efficient for everyone, we are only collecting names in three locations. If you would like to submit the first and last name, or first name and last initial of your Childhood Cancer Warrior, please submit them to us using one of the methods below:
In the response section of this related blog post below
Via email at cperry@acco.org or click Christy Perry
In Private Message on Facebook 
*If you had submitted a name via email for the last project, but did not make it for the Go Gold 2014 Awareness Shirt, we are going back though our emails​ and will contact you. We will not collect names from the comment section under posts, as this has proven to create inaccuracies and duplicate submissions. Also, since there will be several posts, going back through the comments in each post creates issues. We have also been approached by a new company to make this shirt and have decided to give them an opportunity to help us with this project. The new shirts will be created, hosted and fulfilled by Booster.
We want to thank everyone in advance for submitting names and helping us raise awareness on this very important day. The Team at ACCO