Dashiell's Story: Transitional Liver Cell Tumor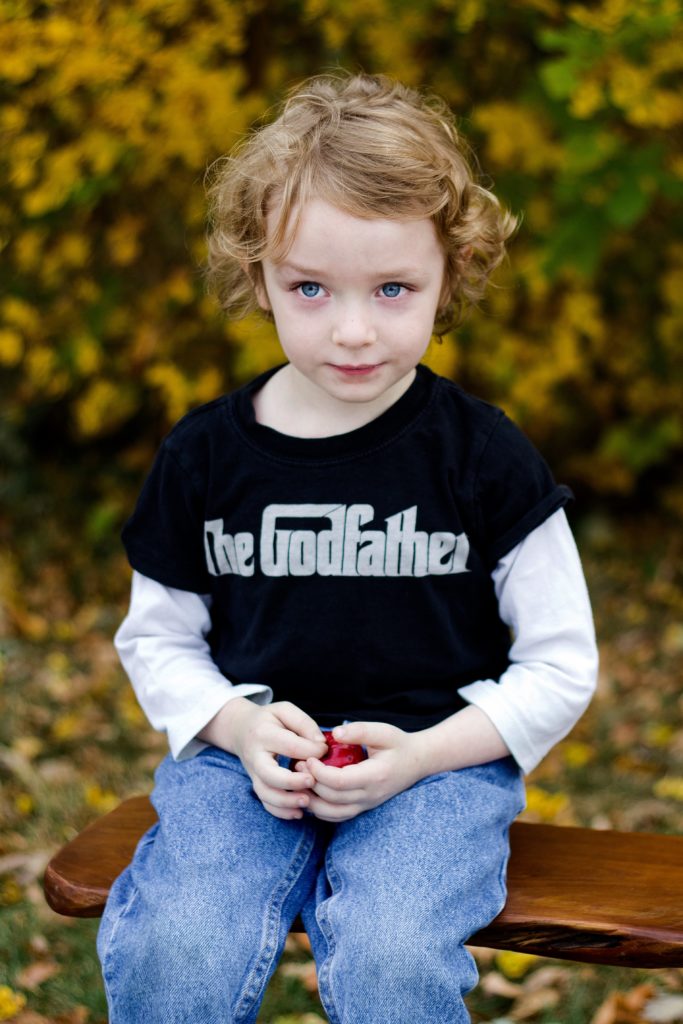 Dashiell's cancer journey began on March 2, 2012, when, at four years old, he was diagnosed with a malignant liver tumor called hepatoblastoma. Although devastated by the diagnosis, Dashiell's family believed that Dashiell could beat this "highly curable" tumor. Treatment involved chemotherapy, followed by surgery to remove the tumor. After three more months of treatment, Dashiell received a liver transplant. While the fight was not yet over, Dashiell's family hoped he had taken the first step on the road to a long, healthy life.
Unfortunately, at his very next follow-up visit, Dashiell's family received even more devastating news: unusual for hepatoblastoma, the tumor had spread to his right lung. He immediately underwent another surgery to remove the nodules, only to discover more lesions in both lungs only a month later. His oncology team confirmed their worst fears: what had been masquerading as hepatoblastoma was actually a highly aggressive form of liver cancer known as Transitional Liver Cell Tumor (TLCT). TLCT is an exceedingly rare diagnosis, and in fact has only been confirmed by the medical community as a distinct form of liver cancer within the past two decades. A specific course of treatment has not been agreed upon by oncologists, and TLCT frequently does not respond to traditional treatment protocols.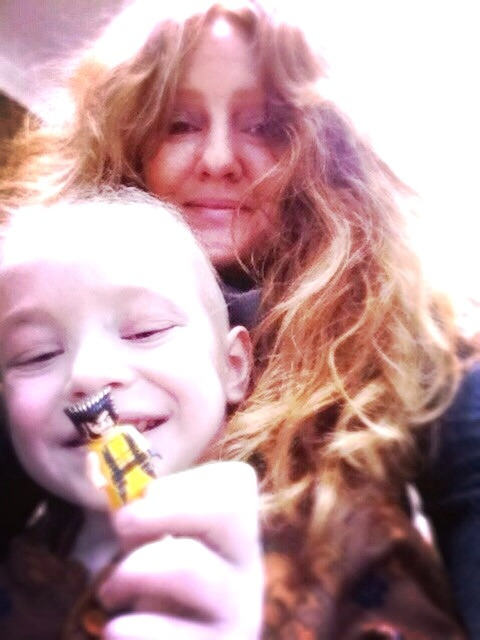 Unwilling to give up, Dashiell's family sought a second opinion from the leading authority on TLCT, Dr. Arthur Zimmerman, Emeritus Director of the University of Bern, Switzerland. Dr. Zimmerman reviewed Dashiell's case free of charge to confirm the terrible diagnosis. Dashiell underwent 10 more rounds of highly aggressive chemotherapy, as well as an experimental chemotherapy, but his cancer did not respond.
Dashiell passed away on June 17, 2013 at 5½ years old. Dashiell's family took comfort in knowing that Dashiell's body handled his treatment extremely well, and despite the aggressive protocols he underwent, his sole side effect was his hair loss. As his mother states, "Dashiell had a blessed life, as sweet and blissful as any child could possibly dream…He is deeply loved and all of his days were filled with pure happiness."
Dashiell's Legacy: The Difficult Decision of Tumor Donation
Thanks to the incredible strength and bravery of his loving family, Dashiell's short but fierce fight with Transitional Liver Cell Tumor has left a lasting and critical legacy. In the last weeks of his life, Dashiell's family decided to donate his tumor to the oncology team at Cincinnati Children's Hospital, where he received his treatment, with the stipulation that the donation would be available to anyone who wanted to use it and that all findings would be made public. The decision to donate Dashiell's tumor was not an easy one. It required what Dashiell's mother refers to as one of her "hardest 'mommy' moments": renting a bouncy house for his celebration of life for his 5½-year birthday, then walking across the street to the coroner's office to be ready to flash freeze the tumors within 24 hours of Dashiell's passing.
Yet as difficult as the decision was, Dashiell's legacy has been a critical one and it lives on today. The oncology team was able to keep the cell line from the tumor alive and it is now one of only three confirmed cases of TLCT with data-banked bio-specimens worldwide. The research this donation enabled has begun to confirm what many oncologists have believed for many years: that cancers are mutating in response to our efforts to eradicate them. According to Dashiell's oncology team, his tumor cells are currently being used in clinical trials for adult and pediatric cancers in three countries (Germany, Poland, and Japan).
By making the difficult decision to take action in the face of the worst news they could have received—to donate his tumor to research—Dashiell's family is fighting back against the disease that took their son's life.
"His legacy is honored as we advocate for childhood cancer awareness/projects/programs/ organizations, better treatment options, advancement in higher cure rates and increased medical research funding. Dashiell's indomitable spirit lives on in the hearts of his family, friends and supporters."
Dashiell's story inspires other families who sadly will also face the same difficult decisions. Their contribution to childhood cancer research has provided hope for treatment and cure for other children diagnosed with this disease and hope for the day when no child has to die from cancer.

About the American Childhood Cancer Organization
The American Childhood Cancer Organization (ACCO) is a non-profit charity dedicated to helping kids with cancer and their families navigate the difficult journey from cancer diagnosis through survivorship. Internationally, the ACCO is the sole U.S. member of Childhood Cancer International (CCI), the largest patient-support organization for childhood cancer in the world. Here in the United States, the ACCO promotes the critical importance of ensuring continued funding into new and better treatment protocols for childhood cancer.  And most importantly, the ACCO is focused on the children: developing and providing educational tools for children fighting cancer and their families, empowering them in their understanding of childhood cancer and the medical decisions they must make during this difficult journey. All of ACCO's resources are available free of charge for families coping with childhood cancer.
For additional information about childhood cancer or on the ACCO, or to order resources for you or your child, please visit our website at www.acco.org.
To submit a Gold Ribbon Hero's story, please Click Here. 
For additional information about childhood cancer or on the ACCO, or to order resources for you or your child, please visit our website at www.acco.org , call 855.858.2226 or visit:
Want To Read American Childhood Cancer Organization On Your Phone? Click the NoteStream logo: