Meet Noah, a two year old hepatoblastoma warrior who loves to dance.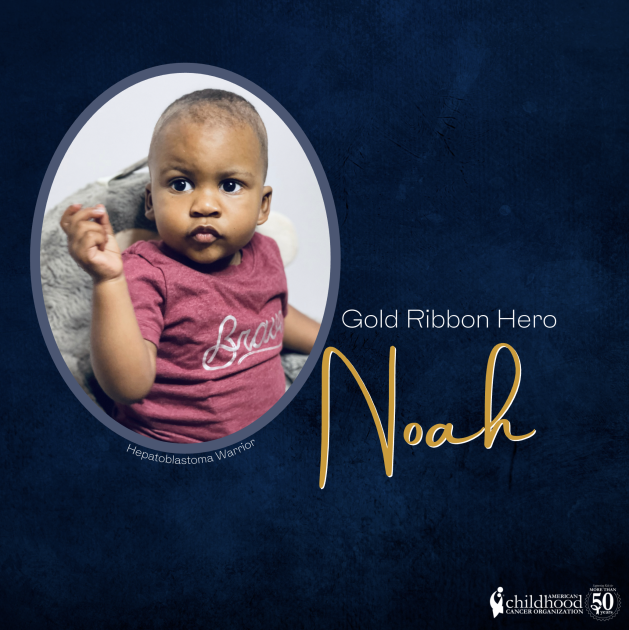 When Noah's stomach looked a bit larger on one side, his mother Nicole began to take notice. Noah was born with a hernia near his belly button, so his family was used to seeing his stomach larger on one side, but eventually it had corrected itself. Doctors didn't have any causes for concern at that point. Noah went into the doctors for a routine checkup and to get shots. Doctors felt that his liver was a bit too large, so they sent him to the emergency room to have imaging done. 
Noah was admitted to the hospital immediately and his parents were told that he had a mass on his liver. "We were devastated and shocked. The day of his diagnosis was overwhelming. Being that Noah was our first child, we didn't know how to handle it all. It happened so fast." 
In February of 2021, Noah was diagnosed with metastatic hepatoblastoma. He was put on an immediate roadmap for treatment including a biopsy, several rounds of chemotherapy and a liver transplant. 
During his journey, "he remains a ball of light. He can brighten anyone's day. While fighting his battle, he has brought so many people joy just by seeing him run down the hospital halls and hearing his courageous laugh." 
Currently, Noah is completing his end of treatment and looks forward to playing with his little brother. 

Kids like Noah shouldn't have to trade learning his ABC's and making new friends for chemo and surgery. ACCO wants to give these kids back their time. Give the gift of time by donating today: http://give.acco.org/GiftOfTime