Meet Lucas, a forever three year old neuroblastoma warrior.
In June of 2017, Lucas began running a fever which his parents attributed to teething. While on vacation, he started complaining about eye pain. After getting stung by a mosquito, a hard lump formed on his cheek which was later checked out by his pediatrician. The doctor ran some tests and sent Lucas home with antibiotics to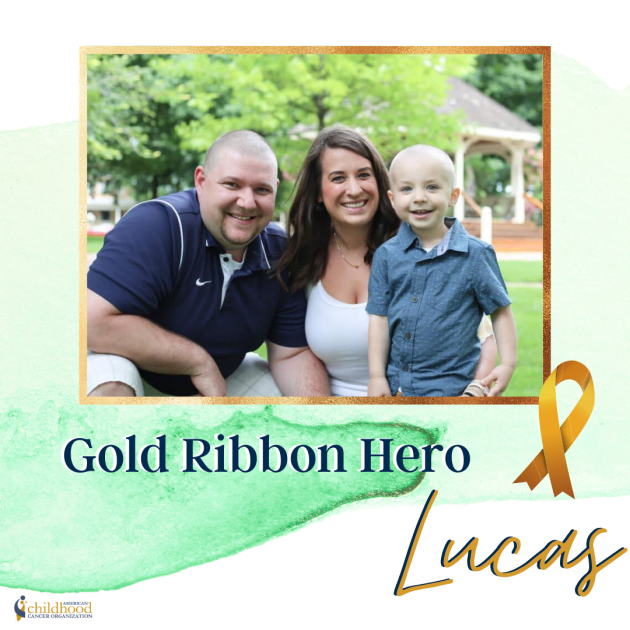 treat an infected gland. About a week after the first visit, Lucas' pediatrician called to urge the family to take him to Children's Minneapolis. Upon arrival, he was given an IV and had a CT scan. Doctors were 90% sure it was neuroblastoma when they found a mass on his lower right cheekbone, left orbital bone, left jawbone and potentially on his collarbone. Lucas underwent another CT scan of his chest the next day and had bone marrow test and a port placed. The CT confirmed that Lucas had stage 4 high risk neuroblastoma.
Treatment began almost immediately with six rounds of chemotherapy, a stem cell transplant, radiation and six months of immunotherapy. He had a resection surgery where his main tumor and left adrenal gland were removed. He was admitted to the ICU after complications from chemotherapy before his stem cell transplant. During treatment, he suffered from lung, kidney and liver failure and was on dialysis.
Complications from the stem cell transplant were too much for Lucas to overcome and Lucas passed away on February 23, 2020. His mother Alisha said, "Our sweet little boy has touched and inspired more lives than most adults have. He taught us how to live fearlessly by smashing our way through the utmost difficult times with resilience, grace and dignity. He taught us that there's always a solution to the problem and to never give up on our dreams. His personality lit up every room, his baby blue eyes shined with love and that troublesome smirk kept us on our feet. Lucas was a little boy who defied all odds from the day he was conceived to the day that he gained his wings."
Learn more about neuroblastoma here
---
Together, we can make a difference.
Donate today… because kids can't fight cancer alone
®
.