Meet Kaydence…
A donkey-loving 6-year-old diagnosed with Acute Lymphoblastic Leukemia.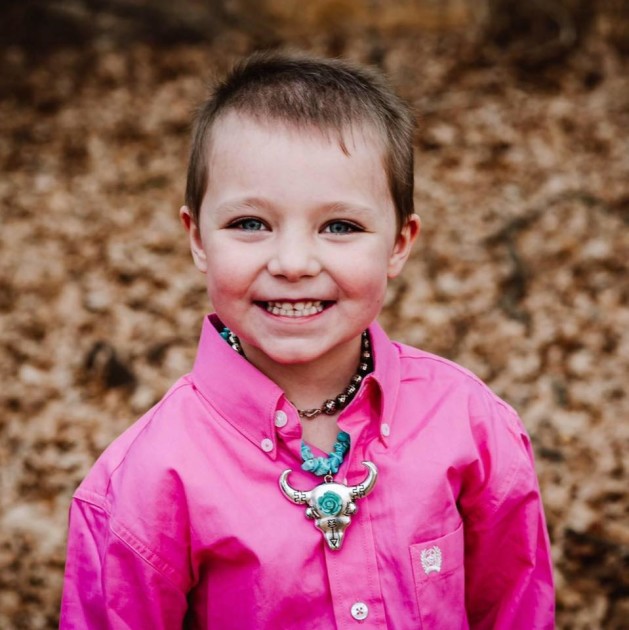 In the summer of 2018, Kaydence began bruising easily and looked exhausted. Her mother, Tarah noticed her color was off and on the night of July 4, 2018, she had a gut feeling that something was wrong. After getting labs done, the ER doctor came in and said, "I'm going to be honest – I don't have good news. She's got leukemia and if you waited another day – it would have been too late." At the time of diagnosis, Tarah was eight and a half months pregnant with baby number five. A port was placed the next day.
Induction therapy started quickly after diagnosis and on July 17, 2018, Tarah was in the hospital delivering her fifth child when she received a phone call from her husband.   He rushed Kaydence to the emergency room with a fever. Three hours later, Tarah received a call saying, "This is childlife. Dad had to step away for a minute. What do you know?" In disbelief, Tarah's mind started spinning. "What do you mean, what do I know?"
Tarah was immediately wheeled down to the emergency room to see her daughter lifeless on the table surrounded by doctors. "Kaydence had to be resuscitated for 15 minutes," said the doctors. Kaydence's intestines and stomach had ruptured and the doctors feared she wouldn't make it through the night. Kaydence survived the night and was stable enough for a CT scan but not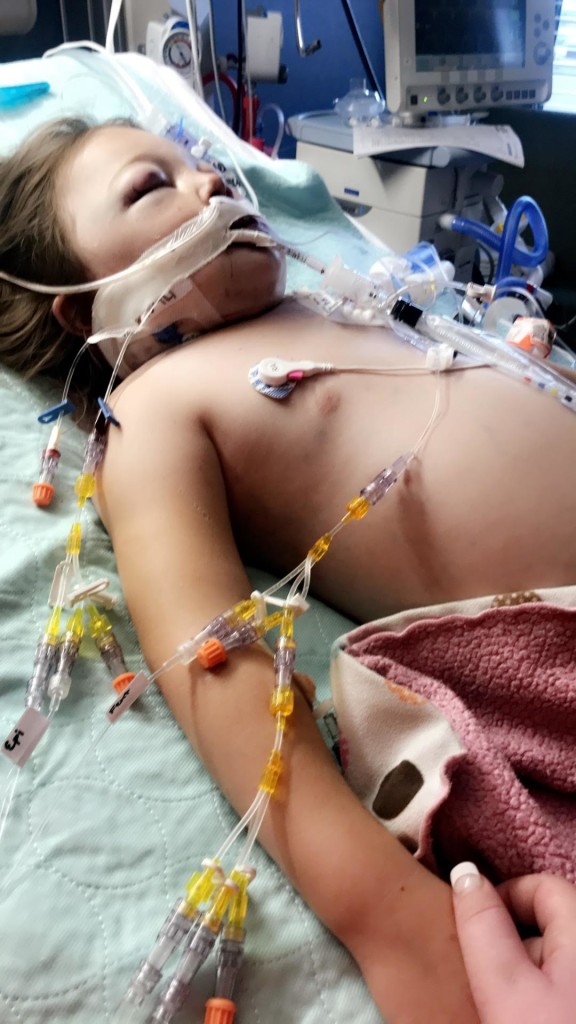 surgery. After reading the scans, doctors determined that her intestines and stomach were severely damaged but no holes were present saying that she might actually recover. They spent 10 days on life support in the intensive care unit.

Kaydence has persevered through many challenges during her treatment for ALL. In October 2018, after a poor response to the normal chemotherapy treatment, her family decided to proceed with CAR-T therapy. During the infusion, Kaydence had a very rare anaphylactic reaction to the preservative in the cells. She also experienced tumor lysis with lymphodepleting chemotherapy before infusions.
She's had to re-learn how to stand, walk, use her hands and fingers, potty train and use words. She was on dialysis because of poor kidney function and she's beat septic shock and e. Coli. Miraculously, even though Kaydence underwent 15 minutes of CPR, she showed no signs of brain damage or evidence of her ever needing CPR. Her ribs were not broken and her heart was not damaged.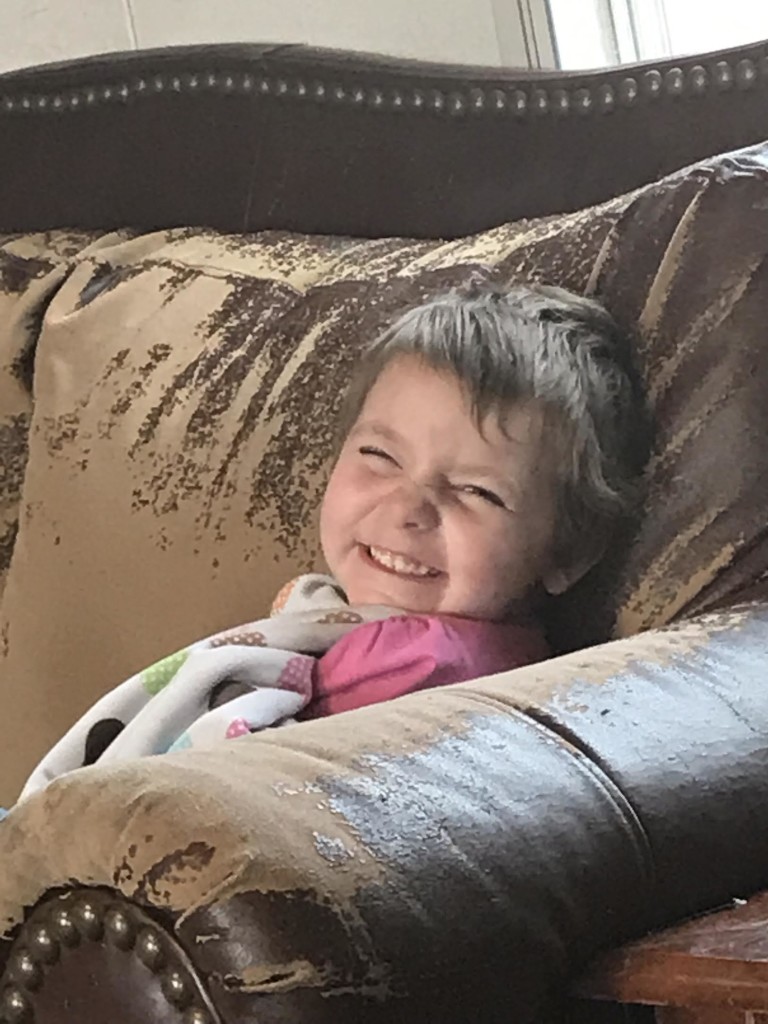 As of March 15, 2019, Kaydence said that her bone marrow is MRD-negative and she has since started school! She is continuing to paint and craft and enjoy her family.
More about Acute Lymphoblastic Leukemia
Acute lymphocytic leukemia (ALL) is a type of cancer of the blood and bone marrow — the spongy tissue inside bones where blood cells are made.
The word "acute" in acute lymphocytic leukemia comes from the fact that the disease progresses rapidly and creates immature blood cells, rather than mature ones. The word "lymphocytic" in acute lymphocytic leukemia refers to the white blood cells called lymphocytes, which ALL affects. Acute lymphocytic leukemia is also known as acute lymphoblastic leukemia.
Acute lymphocytic leukemia is the most common type of cancer in children, and treatments result in a good chance for a cure. Acute lymphocytic leukemia can also occur in adults, though the chance of a cure is greatly reduced.
Read more.
Together, we can make a difference.
Donate today because kids can't fight cancer alone
®
.

About American Childhood Cancer Organization
The American Childhood Cancer Organization was founded in 1970 by parents of children and adolescents diagnosed with cancer. As the nation's oldest and largest grassroots organization dedicated to childhood cancer, ACCO is committed to shaping policy, supporting research, raising awareness, and providing free educational resources to kids with cancer, survivors, and their families. Additionally, ACCO is the sole U.S. member of Childhood Cancer International (CCI) and has helped support more than half a million families over the past 50 years. Help make childhood cancer a national health priority because kids can't fight cancer alone®. 
For more information about how ACCO can help your family, call 855.858.2226 or visit: