Meet Grayce, a 14 year old medulloblastoma survivor!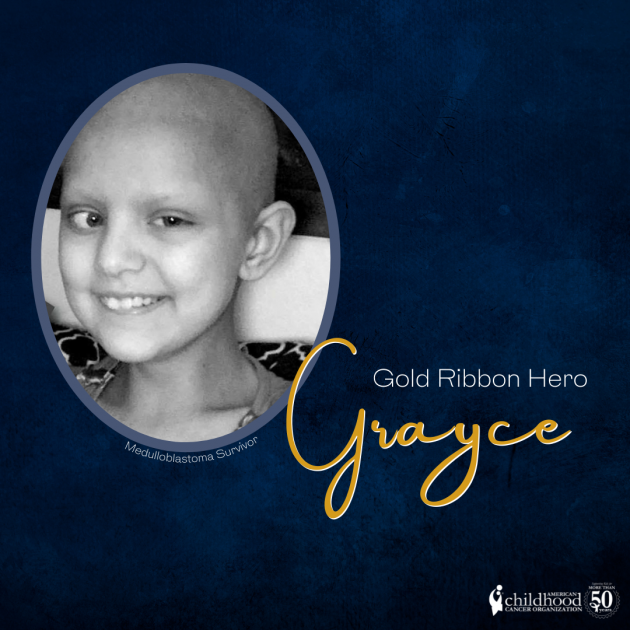 Grayce was taken to the optometrist when she developed blurred and double vision. Her eye doctor ran three hours of tests and saw that her optic nerves were elevated. Grayce was referred to an ophthalmologist who examined her and sent her straight to the emergency room for an MRI. The MRI revealed there was a mass on the back of Grayce's brain. A second MRI was taken at another hospital four hours away which revealed a second tumor on her pituitary gland. 
Treatment started immediately and included surgery to reduce swelling, a craniotomy, radiation and chemotherapy. As a result of the tumor location, Grayce developed posterior fossa syndrome. Grayce had to learn how to sit up, eat, write, talk and walk all over again due to the posterior fossa syndrome. "She has not given up once," says Gracye's mother, Tammy. "She loves to make people laugh and makes the best out of any situation. She loves the outdoors, swimming, dancing, basketball, baseball and puzzles. Please help ACCO send well wishes to Grayce! 
Learn more about brain tumors here: https://www.acco.org/blog/brain-tumors-in-children/
Together, we can make a difference.
Donate today… because kids can't fight cancer alone
®
.