Meet Damon, a 16-year-old warrior with a love of sports. During November 2017, Damon took a hit to his left knee. His knee was swollen but he continued to play through the season despite the pain. Two days before Thanksgiving, the Sooter family was told that Damon needed an MRI to assess a benign tumor that they found. They found that the tumor was taking up 55% of his distal femur and they removed it in December of 2017.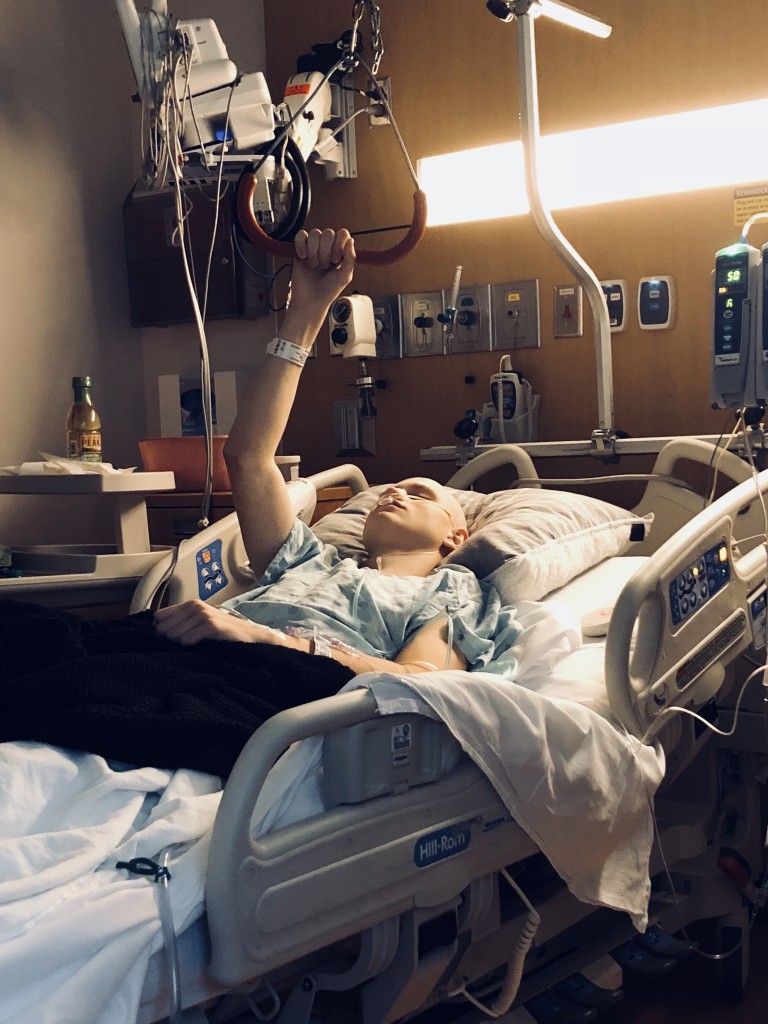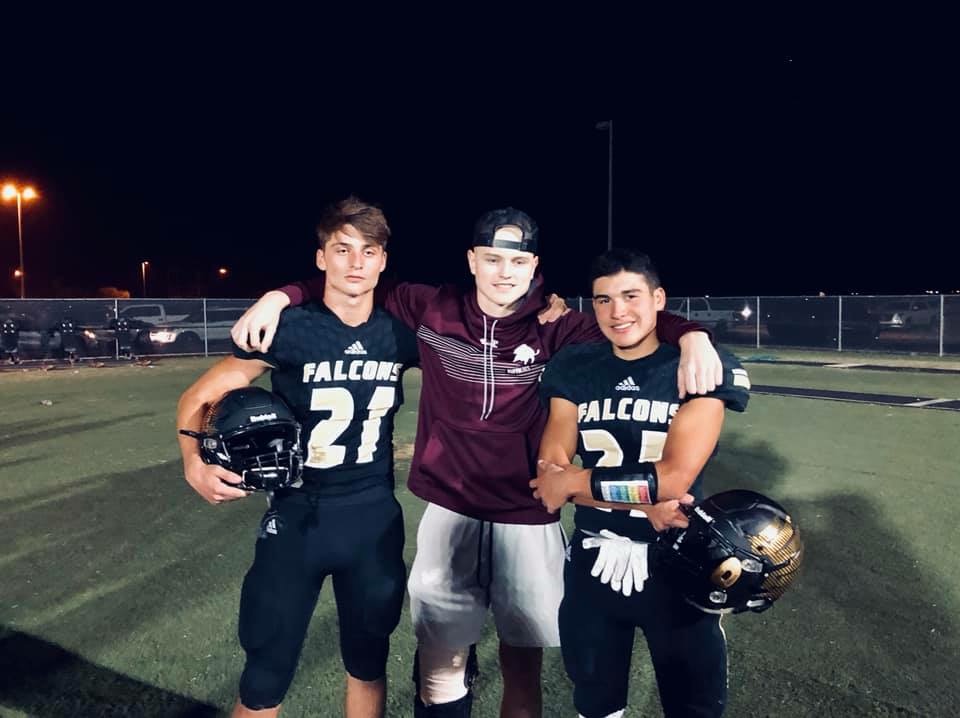 Baseball season started in March of 2018 and Damon came home one day after practice saying that his right knee felt like his left one previously. They didn't really think anything of it – so Damon finished out the baseball season the best he could.  Damon's mother, Tiffiney said, "for a minute the world stopped and went dark. It was Damon's 16th birthday. It was something that we were somewhat prepared for thanks in part to our spor
ts doctor. On May 2, 2018, everything went downhill from there. We live in a small town, everyone knows everyone and the radiologist calls the doctor panicking."
"It was my sweet 16th. I had played a baseball game that day. I talked to my parents, then went to eat with my teammates. When I got home my parents took me in the garage and sat me down to tell me I had Osteosarcoma. It is rough but I knew I had to start working through it." Damon's tumor matched his left knee almost perfectly. The tumor was considered small, at just the size of a lemon when first detected. An aggressive treatment plan was scheduled almost immediately with 29 weeks of chemo at a high dose.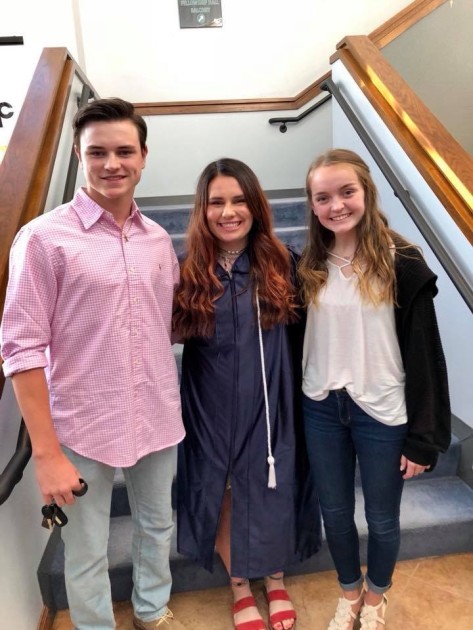 Damon knew that the beginning of treatment meant that he would lose his hair. He told his friends and family that he would be shaving his head. In June 2018, his friends and family decided to show up and stand alongside him to shave their heads in solidarity. Damon was in awe of what had happened, "it was awesome, I didn't ask any of them to do it. They chose to do it. It was amazing."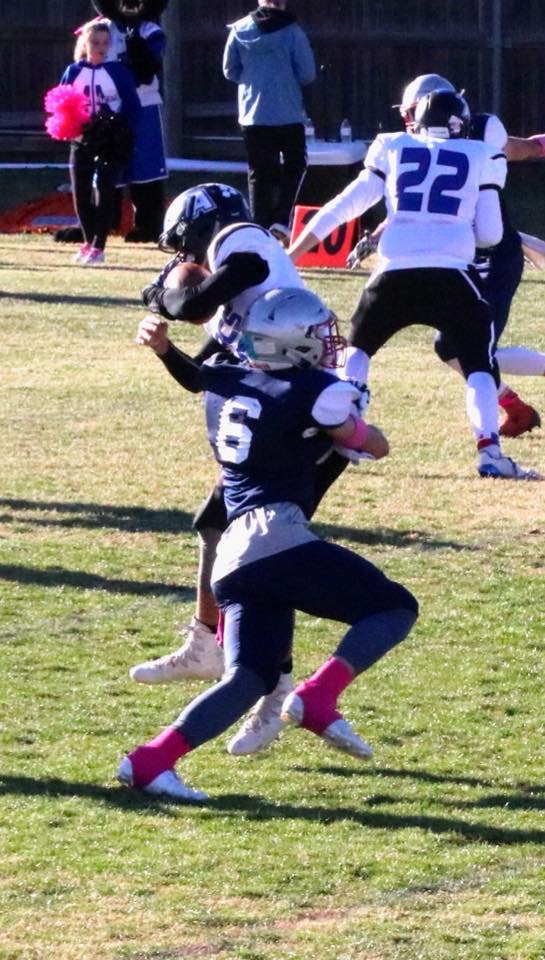 In August 2018, Damon's doctor performed an internal prosthetic surgery to replace the bones around his knee joint. For a normal patient, the recovery should be 12 days. Damon made it his mission to leave within five days.  Damon's doctor credits his quick rehabilitation to his active lifestyle.
Throughout his cancer journey, Damon has remained positive. He often says "we're lucky, lots of kids are worse off than I am, and the little ones that don't understand or can't really explain what they're feeling, it's horrible." Damon is currently cancer free and January 1, 2019, he ends chemotherapy treatment.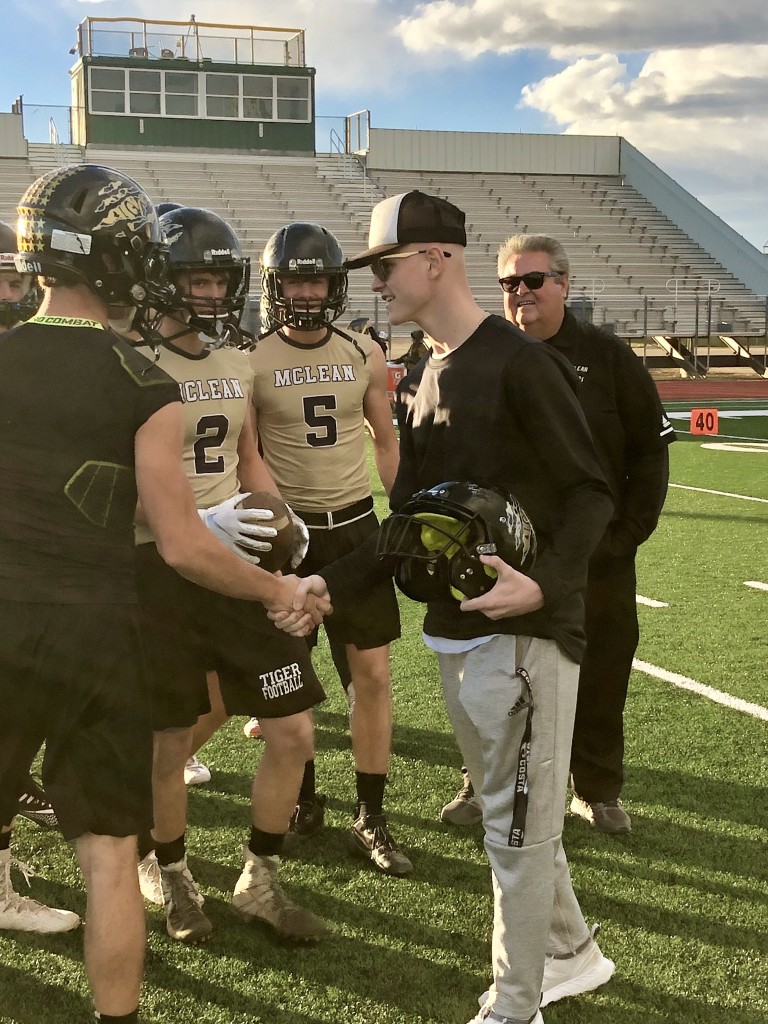 For more information about osteosarcoma please visit: https://www.acco.org/bone-cancer/
To donate: https://www.acco.org/donate/