Meet Colton…
A Super Mario collector and identical twin brother to Jaiden. He loved watching Spongebob and wanted to be a chef when he grew up. Colton was diagnosed with diffuse intrinsic pontine glioma (DIPG) in 2016 and fought a hard battle before losing his life after 16 months.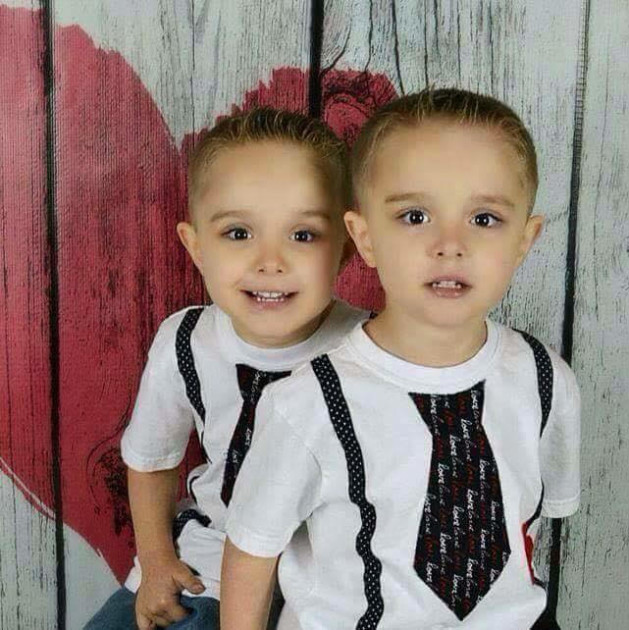 On the morning of October 10, 2016, Colton's mom noticed that Colton's walk was abnormal. Thinking it was just a sleepy walk, Shannon sent him to school. When the nurse called Shannon, she knew that something was wrong. The nurse suspected a stroke because Colton was exhibiting left sided weakness and urged her to take Colton to the emergency room. The doctor appeared very concerned and instructed Shannon to take him to the nearest children's hospital two hours away. Following an MRI, the oncologist and neurologist confirmed the diagnosis of DIPG. The family was told there was no cure for DIPG and at best, they had 9-12 months left with Colton.  "We were devastated, not only did our child have a brain tumor, but one that had less than a 1% survival rate," Shannon remembers.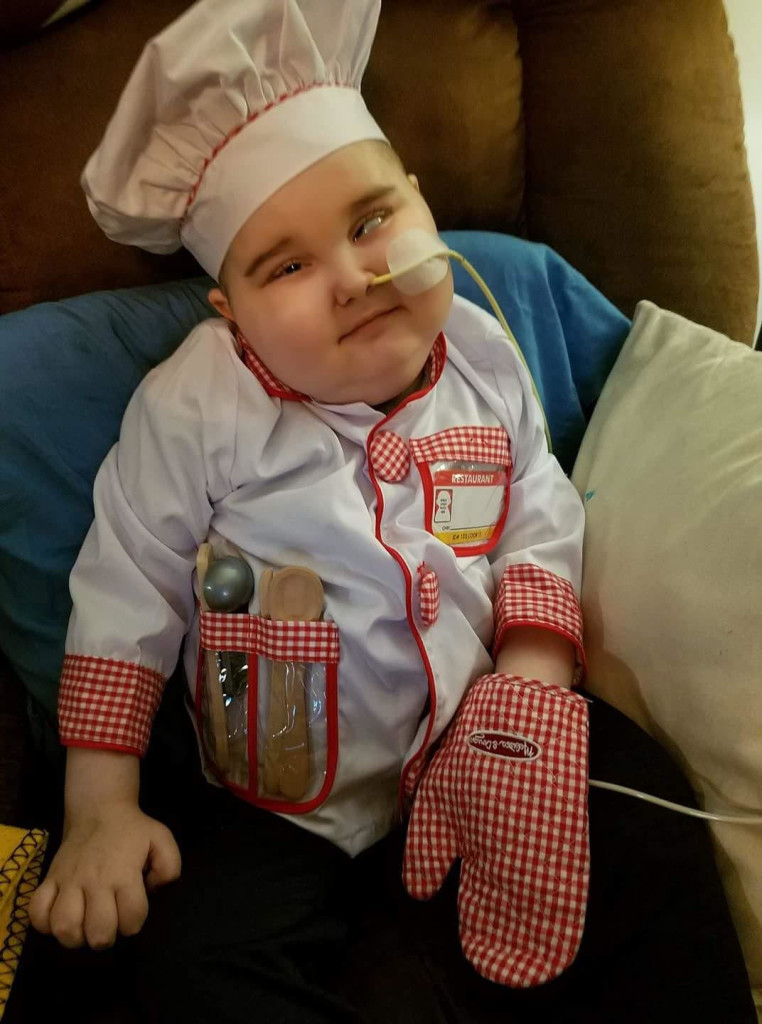 According to Shannon, "radiation would only buy us time and there were trials we could participate in, but none were proven to save our child at this point." During his treatment, Colton had multiple labs done, hospital stays, pneumonia, seizures and eventually lost his ability to walk, talk and swallow. He endured 30 rounds of radiation with a smile on his face. He also participated in a clinical trial for a year at Cincinnati Children's Hospital.
Shannon said that, "Colton was so incredibly brave through all he endured. He kept a smile on his face and never let his diagnosis get him down even when he lost his ability to walk and talk he kept a smile on his face. As a family we have created the Team Colton DIPG Foundation to assist other families battling DIPG. We continue to spread awareness for Childhood cancer and pray for the day when no family is ever told there's no more we can do."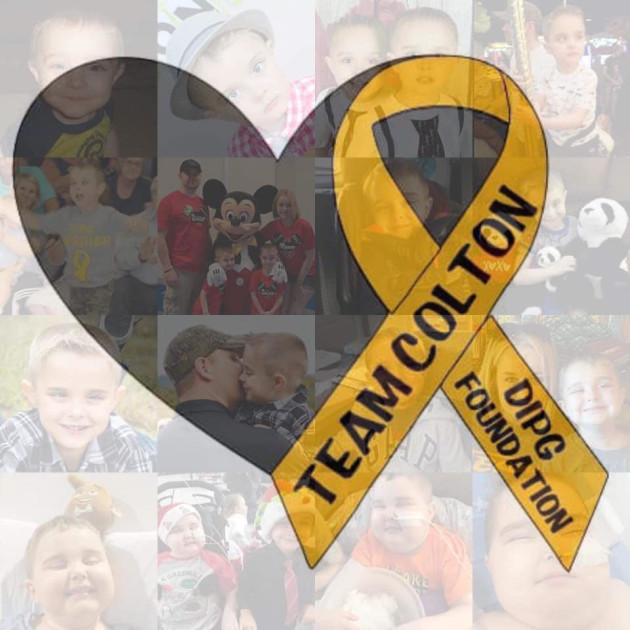 About Diffuse intrinsic pontine gliomas (DIPG)
Diffuse intrinsic pontine gliomas (DIPG) are highly aggressive and difficult to treat cancerous brain tumors found at the base of the brain. They are glial tumors, meaning they arise from the brain's glial tissue—tissue made up of cells that help support and protect the brain's neurons. Learn more about different childhood brain cancers.
Together, we can make a difference.
Donate today because kids can't fight cancer alone
®
.

About American Childhood Cancer Organization
The American Childhood Cancer Organization was founded in 1970 by parents of children and adolescents diagnosed with cancer. As the nation's oldest and largest grassroots organization dedicated to childhood cancer, ACCO is committed to shaping policy, supporting research, raising awareness, and providing free educational resources to kids with cancer, survivors, and their families. Additionally, ACCO is the sole U.S. member of Childhood Cancer International (CCI) and has helped support more than half a million families over the past 50 years. Help make childhood cancer a national health priority because kids can't fight cancer alone®. 
For more information about how ACCO can help your family, call 855.858.2226 or visit: