Meet Chase, an 19 year old Ewing's sarcoma hero. ACCO was lucky enough to speak to Chase directly in a video chat along with his new wife, Sadie and his parents, Brad and Kelli.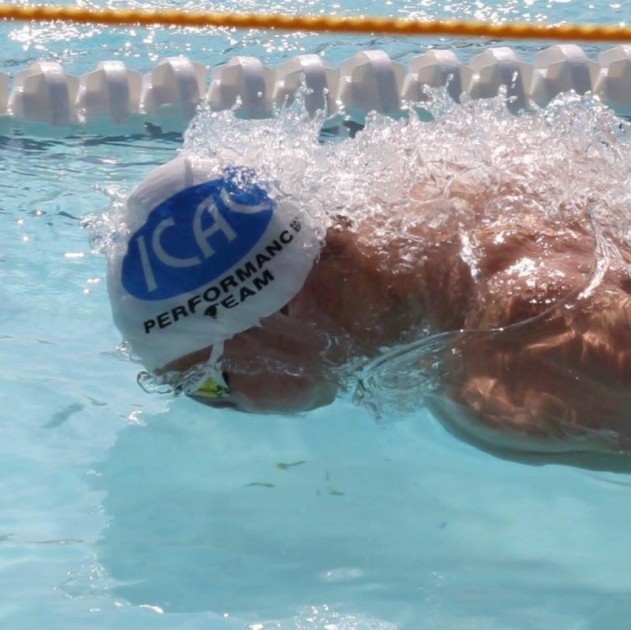 Chase is a swimming enthusiast to say the least. He was a star swimmer on his team and during an out of town swim meet, he was having trouble.  Chase's teammates were upset with him because they thought he was not putting forth the effort but when he teared up doing leg lifts his coach (and father) knew there was something more going on. His parents thought it was just a torn muscle after observing his swollen legs and when the family got back into town, they went to the doctor. An x-ray was taken and showed a large tumor on his femur. The following week, Chase had a biopsy and for the next year he had chemotherapy and multiple surgeries. At that point, he was declared to have no evidence of disease.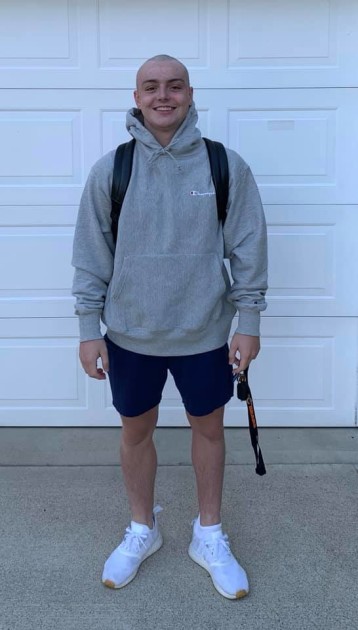 In 2016, doctors found another mass near his femur and in his lymph nodes in his groin. Chemotherapy and radiation started almost immediately and in the summer of 2018, he was declared with no evidence of disease. Chase started a maintenance drug for the next two years and in March 2019, a small nodule was found in his lower left lung. Chase had surgery to remove part of his left lung with no radiation or chemotherapy. In April 2019, doctors found another tumor behind his esophagus and left lung.
He started chemotherapy at the Cleveland Clinic and met with a new doctor to assess the treatment plan. In April 2020, doctors discovered the cancer had spread to his shoulder, hip, rib, skull, and lungs. Chase elected to forego any hospital-stay chemotherapies and opted for radiation instead. "At this point, we are taking a tactical approach to treatment," said Kelli, Chase's mom.
It was at this time that Chase was given only a few months to live. His positive attitude radiates and he tries living every day to the fullest.
Chase credits his success in his cancer journey to his support system. "I am who I am because of these people. To me, before I was diagnosed with cancer, swimming was my world and my passion. That was my one love in life. Once I was diagnosed and matured a little bit [and experienced a few things] my support network and those people around me are my passion and my love in life…they keep me going every day."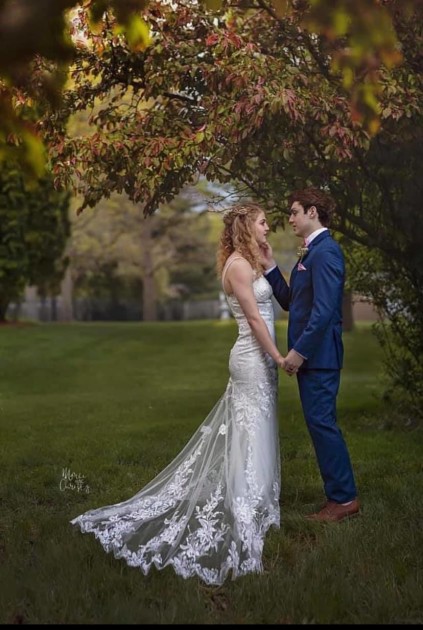 In April, Chase married his soulmate, Sadie Mills. "Sadie has been regarded as my angel. She calms me down when I am spiked up and having trouble with pain. She is able to get my heart rate down." Chase and Sadie began dating just six months before getting married and according to the couple, they knew they were soulmates from the beginning. After meeting at a swim meet and exchanging phone numbers, they texted back and forth for a few weeks. Finally, Chase asked Sadie on a date. The weekend that they were supposed to go out, Chase realized that he had his SAT test among other commitments. He explained it to Sadie who said, "If you want to go on a date with me, you will find time." Chase knew after that comment that Sadie would fit right in with his family and lovingly calls her a "spitfire." For the first couple months of dating, they had deep conversations which helped speed up their dating process. Within the first couple weeks, Chase knew that he wanted to marry Sadie.
Chase and Sadie got married on April 29, 2020 in her driveway where they had their first kiss. She walked down the aisle to Chase in the same spot where he walked her to the door. With the help of their sisters, Kaitlin and Savannah their wedding went off without a hitch. Their sisters engaged the community to come together and help throw the wedding of their dreams. When asked how married life was going so far, Chase said, "It's been the best month of my life."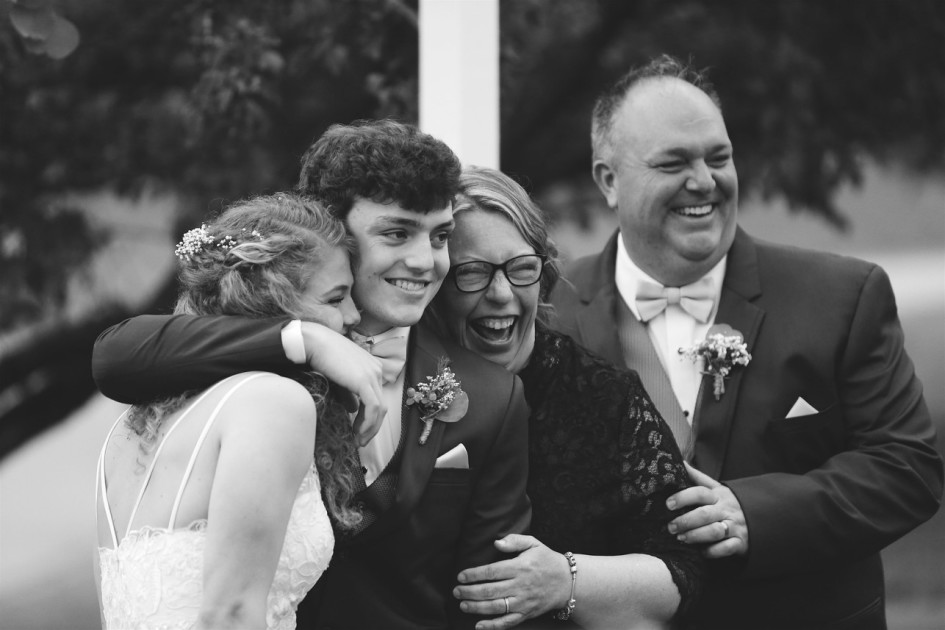 Faith has helped Chase and his family get through his cancer journey and Chase tells people any chance he can. "If you are positive everyday, at least you are taking something out of the cards you are dealt with." Chase's mom, Kelli suggests that parents should question the doctors until you get the answer you're seeking. She says, "get a second opinion if it doesn't feel right for you. It's so easy to take what the doctor says. My son is not a number, he is not a statistic in the text books." Both Brad and Sadie agree that Chase has taught them to cherish each day and not to waste them.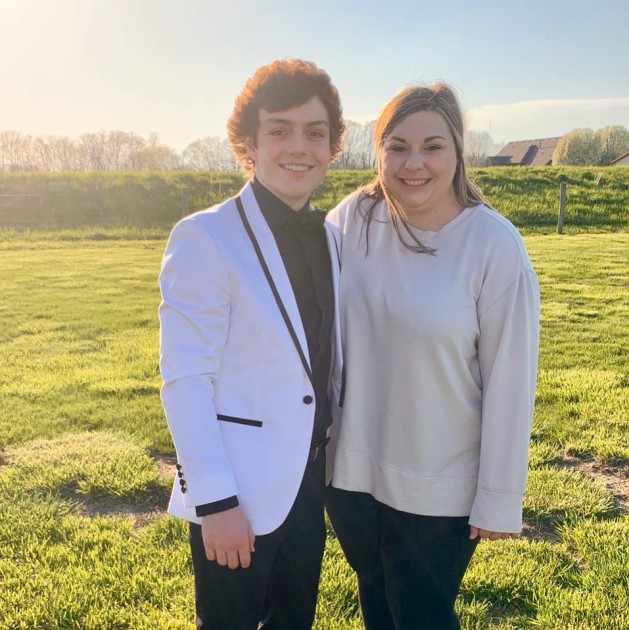 Kaitlin, Chase's older sister, wanted to shed light on siblings and their stories, since it affects them in other ways. She encourages siblings to reach out to other family members to talk.
Both Brad and Kelli had heard of ACCO before we reached out and encouraged ACCO to develop resources targeting siblings and dads specifically. From their perspective, sharing stories of children and their battles is essential because "it is a very lonely world in the pediatric cancer realm and there is not a lot out there for people to learn."
Chase turned 19 on June 4, 2020. Please help ACCO send well wishes for Chase's birthday and for a successful treatment and watch the happy couple's wedding video below. 
Update: April 5, 2021
After a six year battle with Ewing's sarcoma, Chase passed away on April 4, 2021. Read more here.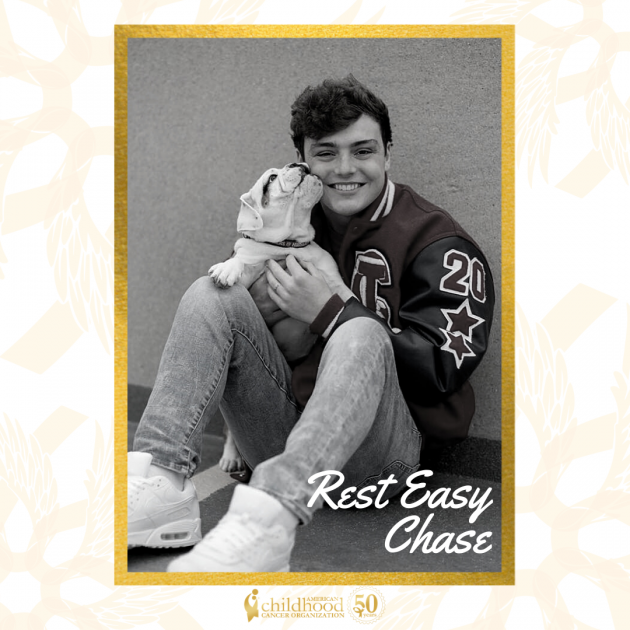 ---
Together, we can make a difference.
Donate today… because kids can't fight cancer alone
®
.