Give hope this holiday season and donate to the American Childhood Cancer Organization. Your tax deductible donation will help a family facing a childhood cancer diagnosis.
Click Here or the button below to donate today!
The American Childhood Cancer Organization (ACCO) stands proudly at the forefront of the fight against childhood cancer, continuing our efforts to bring comfort and support to children with cancer and their families throughout their journey.

Celebrate with us!
This year through social media we connected more than 126,000 individual family members, survivors, and supporters with our ever-expanding ACCO family. In the past two years, we were able to deliver more than 77,000 individual items free of charge across the United States! Our 2016 Go Gold for Kids with Cancer® t-shirt campaigns raised more awareness than we could have ever imagined, with more than 14,500 shirts, honoring the names of 9,496 children who have suffered from childhood cancer, proudly bringing awareness of childhood cancer right into the heart of your local communities.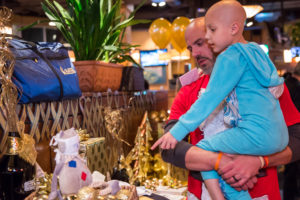 Support families with us!
Moms like Miriam Matz and Wendy Brown reassure us that our organization must keep fighting childhood cancer alongside families all over the United States.
"My 6 year old LOVES the book Chemo, Craziness and Comfort and has been reading it and re-reading it since diagnosis when she was still 5. It is just perfect for her…" – Eliana's mom
"I was a desperate FOSTER mom looking for answers and support – now that child is my adopted child, and I still need answers and support. ACCO was one of the FIRST resources I found, and continues to be my 'go to' place for sharing with others." Asher's mom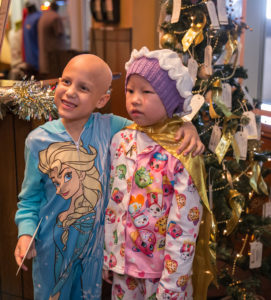 Learn more about us!
Advocacy has been at the heart of our mission since our founding in 1970! This past year ACCO has continued to raise our collective voice in supporting the passing of the STAR (Survivorship, Treatment, Access and Research) ACT. This bill will ensure increased funding for childhood cancer research so that all children diagnosed have hope for a cure. ACCO knows that childhood cancer doesn't end at America's borders. Children around the world suffer from this disease but sadly less than 10% of those children diagnosed in low income countries survive. ACCO is proud to be the U.S. organization represented on Childhood Cancer International and work alongside the World Health Organization to reduce childhood cancer mortality for all children diagnosed with cancer regardless of where they live in the world.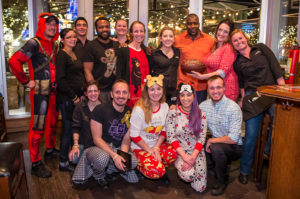 Grow with us!
The demand for our awareness and community programs has rapidly grown, and in order to accommodate the many people partnering with us, we have added two new staff members to our team! This addition, along with a larger office space will allow our programs to continue expanding with the support of communities from coast to coast. Our mission won't end until these learning resources and support are no longer needed. Only through the generosity of individuals, like you, can we continue to impact the lives of cancer's littlest patients.
Thank you for your consideration to help raise awareness about childhood cancer and to help ACCO provide national and international advocacy, support, and essential learning resources to children and their families.
Grateful for your support…Because Kids Can't Fight Cancer Alone®
Ruth I Hoffman MPH
Executive Director
After making your donation, forward this blog post or share on social media with your family and friends.
Go Gold® is a registered trademark of the American Childhood Cancer Organization.
About American Childhood Cancer Organization
American Childhood Cancer Organization (ACCO) is a non-profit charity dedicated to helping kids with cancer and their families navigate the difficult journey from cancer diagnosis through survivorship. Internationally, ACCO is the sole U.S. member of Childhood Cancer International (CCI), the largest patient-support organization for childhood cancer in the world. Here in the United States, ACCO promotes the critical importance of ensuring continued funding into new and better treatment protocols for childhood cancer.  And most importantly, ACCO is focused on the children: developing and providing educational tools for children fighting cancer and their families, empowering them in their understanding of childhood cancer and the medical decisions they must make during this difficult journey. All of ACCO's resources are available free of charge for families coping with childhood cancer.
For additional information about childhood cancer or on the ACCO, or to order resources for you or your child, please visit our website at www.acco.org , call 855.858.2226 or visit: