On February 5, 2019, President Trump announced funding for a new Childhood Cancer Initiative in the amount of $500 million over 10 years.  Gold Ribbon Hero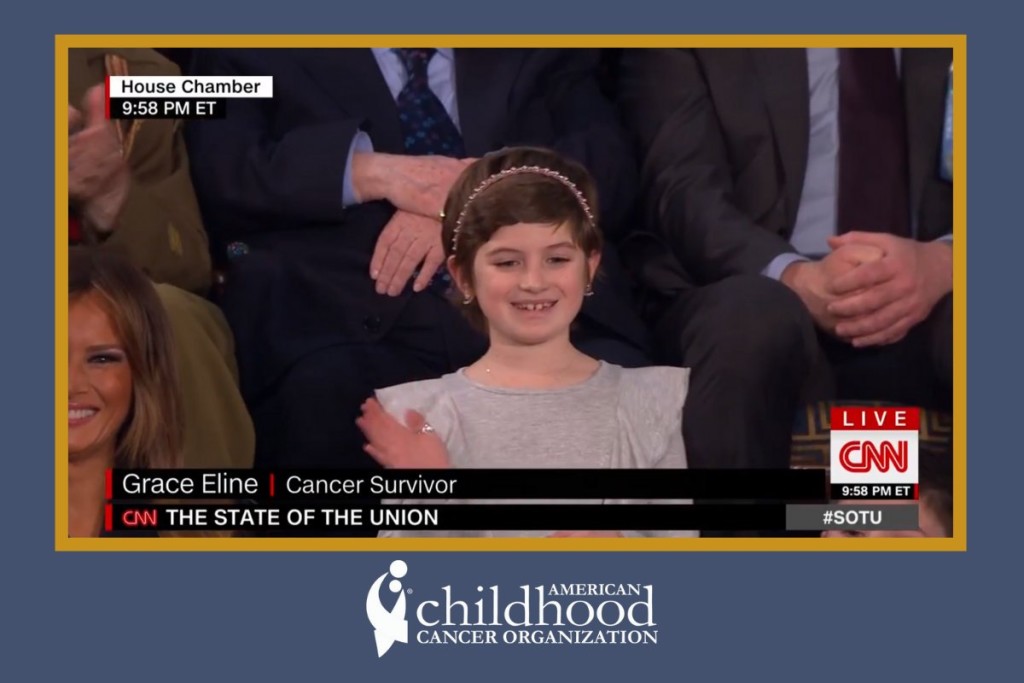 and Amazon + ACCO's 2018 Ambassador Grace Eline was in the Gallery for the State of the Union speech as an Honored Guest of the President and First Lady.

ACCO has been working to raise the profile of childhood cancer for 49 years and we were thrilled to see the President recognize this cause as a national priority.
Since the announcement, we have been working tirelessly to maintain momentum.  We are continuing our longstanding leadership role in working with policymakers and agenda setters in Washington to bring the President's initiative to fruition and to push forward other policy priorities for kids and families fighting cancer.  Here are a few updates on our recent advocacy work. You can stay up-to-date on these efforts by signing up for our Advocacy newsletter.
On the Ground at HHS
Beginning in early 2019, our team at ACCO has had several positive and productive meetings with the top leadership at the Department of Health and Human Services (HHS), including HHS Secretary Alex Azar and HHS Assistant Secretary for Health Dr. Brett Giroir.  These discussions were unique opportunities to provide decision makers with critical data gathered from our work across the country and around the world. We are grateful to the Administration for giving us a seat at the table and look forward to continuing to share insights and work together.
Early this month, we also participated with other childhood cancer advocacy organizations in a kick-off call with HHS and the National Cancer Institute (NCI) to open dialogue about plans for the President's Childhood Cancer Initiative and its intended focus on broad-scale data sharing.  We recognize this effort as an opportunity for the childhood cancer community to lead and will continue to participate in these important strategy discussions as the Initiative takes shape.
Grace Goes to Washington…Again!
Last week, ACCO Ambassador Grace Eline was again invited to the nation's capital, this time to the White House for a round table discussion with Vice President Mike Pence and leadership from HHS and NCI.  Grace and other young advocates shared their own experiences as cancer fighters and survivors and discussed the promise of the President's Childhood Cancer Initiative. We are proud of Grace's tireless efforts on behalf of all kids and are looking forward to supporting her and other ACCO Ambassadors and advocates as we work with the Administration to achieve the President's pledge.

#FightCancerforKids at Action Days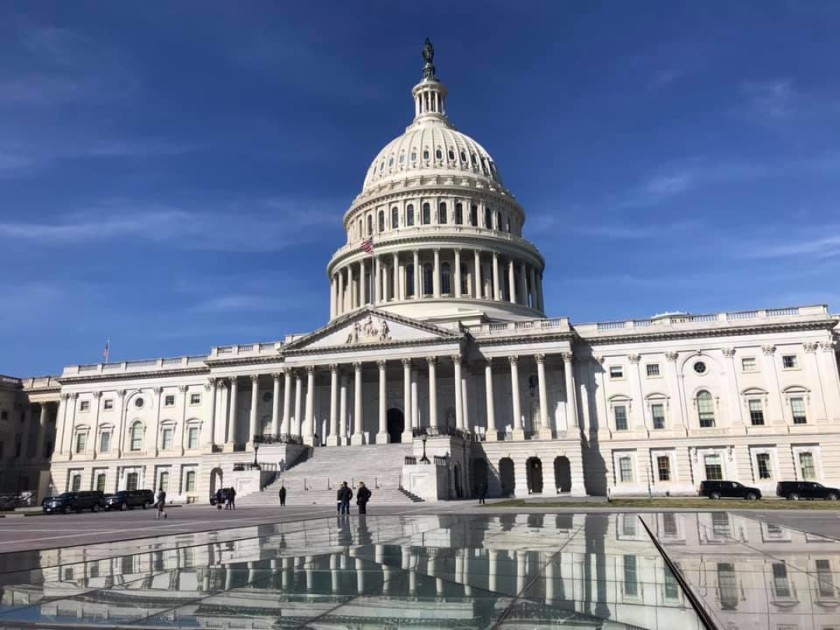 ACCO's team attended Action Days in Washington alongside over 200 other childhood cancer advocates from across the country.  In hundreds of meetings on Capitol Hill, Action Day advocates thanked Congress and the Trump Administration for making childhood cancer a national priority and urged them to keep up their important work to ensure full funding for efforts across the board to improve treatments and find cures.  Specifically, we called on Members of Congress to fully fund: the National Institutes of Health (NIH) and NCI; the Childhood Cancer Survivorship, Treatment, Access, and Research (STAR) Act, which was passed into law last Summer; and the President's Childhood Cancer Initiative.
ACCO's Global Commitment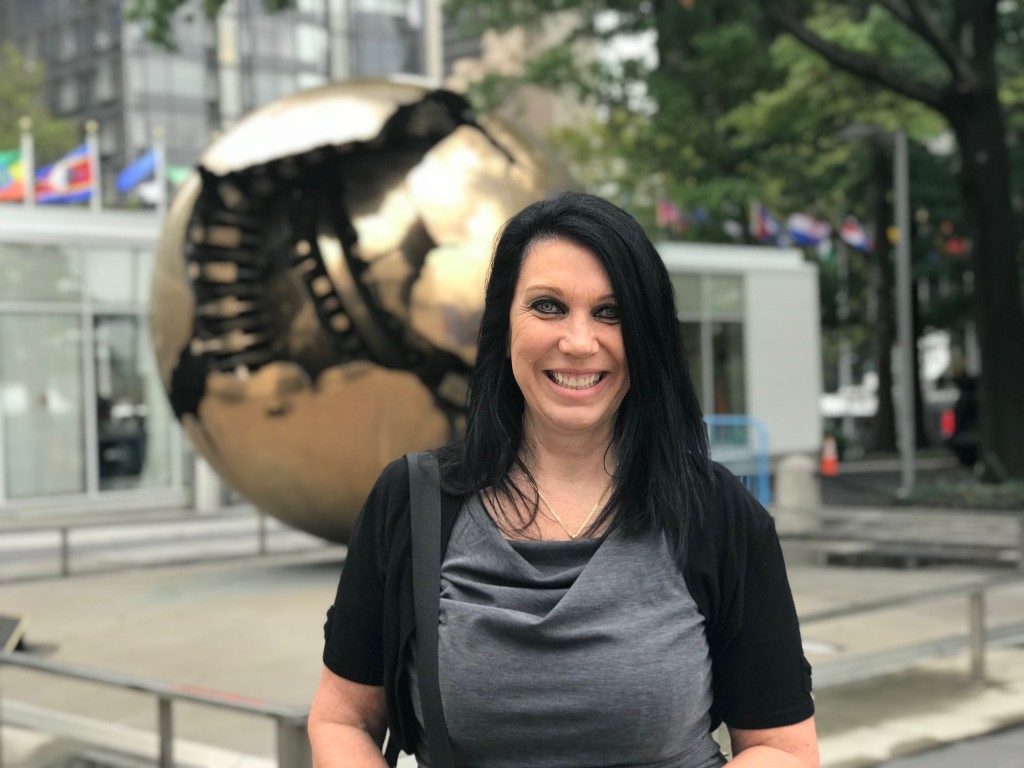 In addition to ACCO's leadership in the U.S., ACCO is also deeply engaged in childhood cancer advocacy at the global level.  As a follow up to our participation as
invited speaker at the U.N. General Assembly's side event on childhood cancer, we serve on the steering committee and working groups of the World Health Organization's (WHO) Global Initiative on Childhood Cancer. In this capacity we are working to address the global survival disparity of children diagnosed with cancer, focusing on increasing access to essential medicines, supportive care, innovative research, patient and family education and making childhood cancer an international child health priority.

—
As the oldest and largest grassroots childhood cancer organization, and the only U.S. member of Childhood Cancer International, ACCO is dedicated to fighting cancer, the number one non-communicable disease killer of children in the U.S.  We know that childhood cancer is a big problem that requires an even bigger effort to find a solution. That's why we are pushing for progress all around the world and at every level. 
To sign up for federal and state-level advocacy newsletters, click here.
Together, we can make a difference.
Donate today because kids can't fight cancer alone
®
.

About American Childhood Cancer Organization
The American Childhood Cancer Organization was founded in 1970 by parents of children and adolescents diagnosed with cancer. As the nation's oldest and largest grassroots organization dedicated to childhood cancer, ACCO is committed to shaping policy, supporting research, raising awareness, and providing free educational resources to kids with cancer, survivors, and their families. Additionally, ACCO is the sole U.S. member of Childhood Cancer International (CCI) and has helped support more than half a million families over the past 50 years. Help make childhood cancer a national health priority because kids can't fight cancer alone®. 
For more information about how ACCO can help your family, call 855.858.2226 or visit: