ACCO's Restricted Donations to Fund Programs for Children with Cancer in Addis Ababa, Ethiopia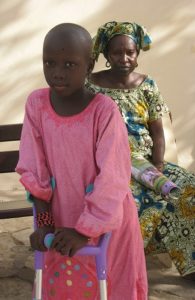 Today, on International Childhood Cancer Day, we join together with our partners in the childhood cancer community around the world to highlight the critical disparities in access to basic health care, as well as specialized cancer care for children facing a childhood cancer diagnosis in low- and middle-income countries (LMICs), and to advocate for "better access to care for children and adolescents with cancer everywhere." It is indeed, a difficult reality for parents of children with cancer from high-income countries to recognize that children with cancer in LMICs are far more likely to die from their disease. In fact, in high-income countries, survival rates for the most curable forms of childhood cancer can be as high as 85% while survival rates for those same types of cancer are on average as low as 10% in low-income countries.
ACCO is taking real steps to ensure that more children in low-income countries have access to the specialized cancer care they need to fight childhood cancer and to ensure that their families have the support they need to help their child fight—and hopefully win—the battle against childhood cancer. Through our role as member organization of Childhood Cancer International and associated collaborations with the World Health Organization (WHO), ACCO was invited to participate in a workshop assessing the critical healthcare needs for children being treated for cancer in Ethiopia. Working alongside the WHO, Childhood Cancer International (CCI), SIOP and the Aslan Foundation, work is being done to train fellows in pediatric oncology, to increase access to essential cancer medicines in Ethiopia and to build sustainable infrastructures. As a parent-led organization, ACCO was particularly passionate about providing support to TAPCCO—the parent organization working with children being treated for cancer at the Tikur Anbessa (translated as Black Lion) Hospital in Addis Ababa, Ethiopia. Malnutrition was identified as a contributing cause of mortality of children diagnosed with cancer in Ethiopia, and psychosocial support was identified as essential for parent's understanding of treatment, consequences of abandonment of treatment as well as management of pain. ACCO agreed to seek "restricted funding" to provide support for these essential programs donated to ACCO from people and/or organizations who have specifically designated their support for this program.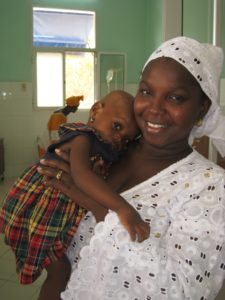 ACCO's restricted funding for 2017 to date will provide the following programs and services for children with cancer being treated at Black Lion Hospital in Addis Ababa.
The annual salary of the pediatric oncology psychologist
Transportation for the psychologist to attend specialized training in palliative care and nutrition
The annual salary of a social worker
Transportation for the social worker at attend training in palliative care and nutrition
$2,000 towards the $5,400 needed to provide lunch for all of the in-patient oncology children for a year, focusing on nutritional supplements of beans, meat and fruit
We hope to raise the additional $3,400 needed to finish paying for lunch (nutritional supplement of fruit, beans and meat) for in-patient oncology children for a year, and gladly welcome donations to this program for this purpose! To make a restricted donation, please Click Here or the button below:
HELP CHILDREN FIGHTING CANCER AROUND THE WORLD»
Who This Program Helps!
This amazing program helps to ensure that children and their families who might otherwise not be able to obtain treatment for cancer have access to appropriate treatment at Black Lion Hospital; as you will see from the stories below, many of these families could not afford even the cost of travel to Addis Ababa or the cost to stay in the city for the duration of treatment, never mind covering the cost of the treatment itself. We invite you to read the personal stories of three young people whose lives were changed not only by their cancer diagnosis but also by the funding provided by donors who cared to make a difference in the lives of children who had so little.
About American Childhood Cancer Organization (ACCO)
American Childhood Cancer Organization (ACCO) is a non-profit charity dedicated to helping kids with cancer and their families navigate the difficult journey from cancer diagnosis through survivorship. Internationally, ACCO is the sole U.S. member of Childhood Cancer International (CCI), the largest patient-support organization for childhood cancer in the world. Here in the United States, ACCO promotes the critical importance of ensuring continued funding into new and better treatment protocols for childhood cancer. And most importantly, ACCO is focused on the children: developing and providing educational tools for children fighting cancer and their families, empowering them in their understanding of childhood cancer and the medical decisions they must make during this difficult journey. All of ACCO's resources are available free of charge for families coping with childhood cancer.
For additional information about childhood cancer or on the ACCO, or to order resources for you or your child, please visit our website at www.acco.org , call 855.858.2226 or visit: